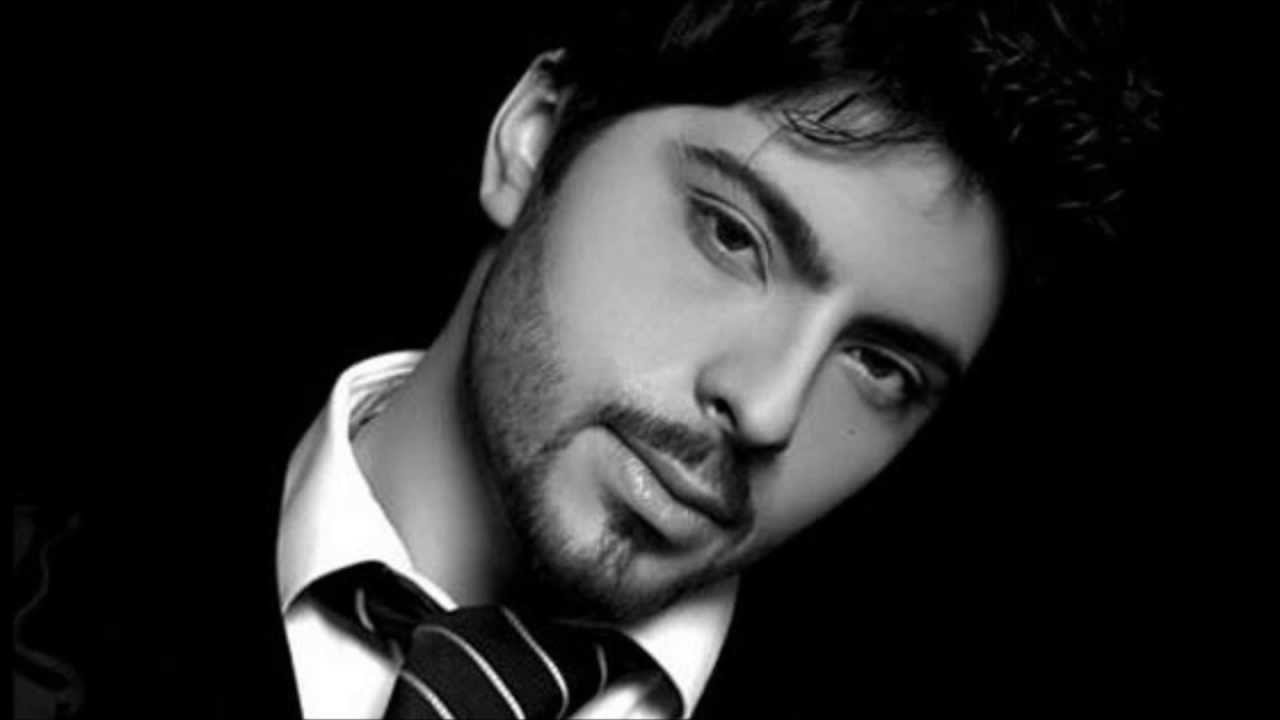 Welcome to the 5th part of my Unforgettable artists. This week I give you possibly the best voice to ever grace the Eurovision stage; Toše Proeski
An incredible number of artists have participated in the Eurovision Song Contest over the years. Some of them we never hear from again after the contest, and very often that's just as well. Others have this special something that makes them unforgettable. At least that's the way it works for me.
There are different reasons why an artist catches and keeps my attention, anything from a cool performance to a song that just fits perfectly with my taste in music. Most often, though, the voice plays a big part in it. Certain voices manage to touch my heart, and in this series I will take a closer look at some of the artist who, for me, have gotten "a life after Eurovision Song Contest". Several of these have found their way into my absolute top league, and their albums are on heavy rotation on my cd player.


Toše Proeski
Toše Proeski represented Macedonia in the 2004 Eurovision Song Contest in Istanbul, with the song Life. He finished 14th (which to me is one of the most unfair results in the history of the contest), earning no more than 47 points (which is at least a couple hundred points less than he should have gotten).

To me, Toše's voice is one of the most wonderful voices in the history of the Eurovision Song Contest. I will write more about that later. However, before I get too lyrical about Toše, his voice, his music and his life's work, I have to write a little about the horrible tragedy that struck him, his family and friends, and all of us who loved him and his music.
Tragedy struck
In the early hours of October 16th, 2007, Toše Proeski was on his way to Croatia from his hometown Skopje, after having performed on a TV-show there the night before. He was asleep in the front passenger seat when his car was hurled into the road divider after having crashed into the back of the truck driving in front of them. Toše was killed instantaneously. The driver suffered serious head injuries, while Toše's manager, who was sleeping in the back seat, only suffered minor physical injuries.

The reactions to his death were massive; all over the Balkans people took to the streets to grieve together and comfort each other. The day after his death was made an official day of mourning, and Macedonia came to a stand-still. People gathered in streets, squares and parks in cities both in Macedonia and the neighbouring countries to place flowers and light candles in his memory. His last journey, by army helicopter and hearse, was followed on TV by millions.
Toše received a state burial with full state honors, including a gun salute. The service was led by Archbishop Stefan, head of the Macedonian Orthodox church, who among other things said that "Macedonia and the Balkans lost an angel". The full ceremony was televised on national TV.

Early beginnings
Toše Proeski started singing at a very young age. He performed at festivals all over Macedonia and the Balkans, and got his debut on national tv when he was only 12 years old. His "adult" breakthrough happened with the release of his first album, in 1999.
Life was not his first shot at participating in Eurovision Song Contest. In 2000 he won the people's vote in the Macedonian pre-selection, for his entry Solzi pravat zlaten prsten. However, when the jury votes had been added he finished third, behind Karolina Goceva (2nd) and XXL, who were hardly in tune even once during their performance in Stockholm…
https://www.youtube.com/watch?v=6hgteNPZ9jQ
The success of Cija si
In 2003 Toše Proeski won Beovizija with the beautiful ballad Cija si, and should have represented Serbia&Montenegro in Eurovision Song Contest in Riga, in the country's debuting year. However, due to the high number of countries wishing to participate, Serbia&Montenegro had to wait another year before being allowed to enter the competition. "Cija Si" went on to become one of Toše's most successful hits. Looking back at the rather poor quality of the songs in 2003; who knows what might have happened, had he been allowed to compete in Riga…

Versatility
Well, back to where I started; One of the best voices in the history of Eurovision. Toše Proeski was a lyric tenor, his voice is intensely emotional and it never fails to touch my heart . He was classically trained and could sing virtually any genre, from rock ballads, pop and "Balkan-country" (below) to opera (at 23!) and traditional folk music. And; no matter whether or not I like the songs I ALWAYS love his voice.

Since his life and career were cut short he only released eight albums. However, many of his tv-appearances and concerts were filmed, so there are uncountable clips on youtube of his performances. And still, almost nine years after his death, there are new videos being posted every week.
In addition to his solo work, Toše also performed a lot of duets with other great artists, and to me the best of these is "Nemir". This song he sings with another of Macedonia's most beloved singers, Karolina Goceva (Od nas zavisi 2002, Mojot Svet 2007).

International career
At the time of his death Toše was working on the album that was going to launch his international career. This was to be his first album in English, and in 2009, after a lot of loving work on the part of his friends, the posthumous album "The Hardest Thing" was finally released. Some of the tracks on this album are really lovely. My favorites right now are "Glide" and "Don't Hurt the Ones You Love".
https://www.youtube.com/watch?v=TdPwyG9ARNQ
In the years following his death, artists all over Europe, and especially in the Balkans, have performed his music, and several tribute albums have been released. To those of us who keep loving his voice and music, a highlight of 2011 was the release of a new album of his. This album contains several covers of huge hits by artists like Elton John, Sting, Bon Jovi, Metallica and many more. They are mainly live performances which have been "cleaned up" sound wise.

UNICEF and education
In addition to being one of the greatest stars of the Balkan music scene, Toše Proeski was also a good person through and through. Among other things he was UNICEF's ambassador for the Balkans, and in 2004 he wrote and recorded the song "This World", which is UNICEF's hymn. There is also a Macedonian version of this song.

In the Balkans Toše is just as famous for his humanitarian work as for his music. From the very start of his career, he campaigned for building bridges between children with different cultural and religious backgrounds in the region. He was regarded as one of the greatest hopes for reconciliation between the peoples of Balkan. He also received the Mother Teresa award for this work.

The most important issue for Toše was education. Every year he donated a large chunk of his income to the building of schools in both urban and rural Macedonia. His last concert, on October 5 2007, was for the Primary Education Project for USAID. This concert raised tens of thousands of euros for primary education in Macedonia. Approximately 35 000 people attended the concert, which was steamed online so that it could be watched all over the world.

My Toše  collection
I love Toše's voice, and I like most of his music. Which is easy to see if you take a look at my cd shelf… I have bought some myself, then a dear friend got me a bunch as a surprise gift. But my very first Toše cd I actually got from a former student who's Macedonian. He brought it back from summer holiday. No wonder I love being a teacher, right!?
My Toše collection…not yet complete, bu getting there.
Next up; the "cleaned up" cover song album!
Toše Proeski had a message to the world, one he shared with the audience at all his concerts. At the end of every concert he would say; "Ve sakam site", which means "I love you all". And I want to end this article by saying, on behalf of all his fans; We love you right back!!

Toše, te sakam!
I'll be back with another unforgettable artist next weekend! If you want to take a look at the first four, you can do so here;
Part 1; Mumiy Troll
Part 2; BrainStorm
Part 3; Sébastien Tellier
Part 4; Raphael Gualazzi
A previous, shorter version of this article in Norwegian was published on escNorge.net a few years back.