It's been 3 months since the Eurovision euphoria cloud left our fandom stratosphere. Despite passing rather quickly, the songs and performances will forever remain a part of Eurovision history.
In this quirky article we would like to "GIF in Rewind" (No pun intended Dino Merlin) and honor the acts of the first semi final from this year's contest.
⇒Watch the First Semi Final Of Eurovision 2017 here⇐
The 18 representatives brought their A-game and battled it out in on the big stage in Kiev.
The semi final 1 opening act – Monatik prepped us for what is yet to come.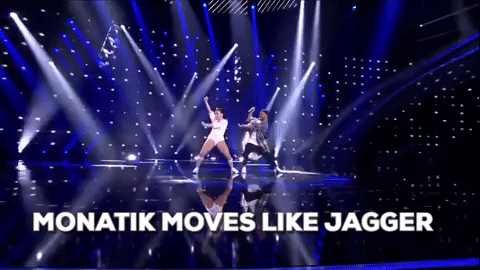 "I can't go on" a trip to outer "Space" (Sweden to Montenegro)
1st we have Sweden's Robin Bengtsson, starting the show with a bang. In addition to Robin not being able to go on, we were asked if we could and the answer was a short and decisive: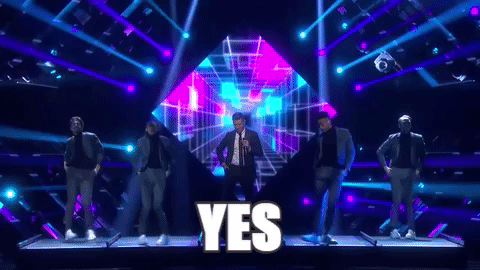 Performing in the dreaded 2nd spot we have Georgia's Tamara Gachechiladze. This beautiful lady certainly can belt it out BUT she isn't the only one, stay tuned.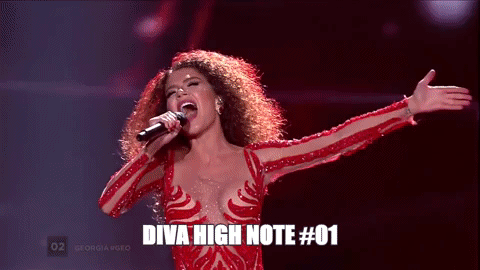 Our 3rd performer and hopeful finalist is Australia's Isaiah. The young man from down under makes us wonder if those high notes come easy. The answer for his semi final performance would be: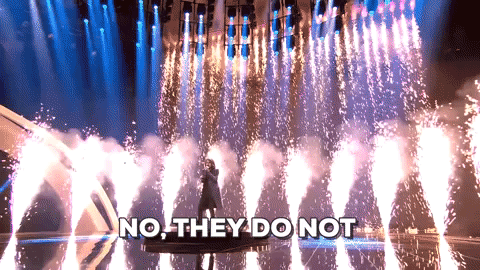 Performing 4th is the Albanian songstress Lindita Halimi. Despite singing the longest note in the contest the running order makes her: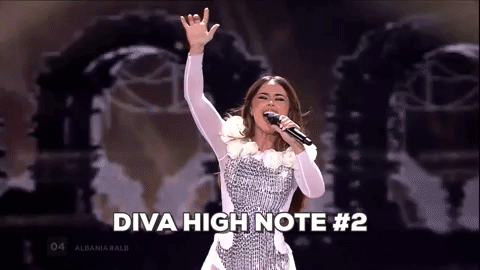 5th we have Blanche. The Belgian 17 year old that has stage fright yet manages to make it an art form. When asked if she wants to keep the tradition alive and belt out a high note, she answered:


Eurovision is all about being extravagant and Montenegro's Slavko Kalezic certainly knows how to bring it. His helicopter braid whip and styling almost broke the internet. When asked to give a few words about his performance, he just flew off…

"Blackbird" flies off with a piece of "Paper" (Finland to Iceland)
Performing in 7th, Lena and Lasse from Norma John teach us that magic is achievable. The Finnish duo makes us feel emotional every single time we watch their performance of "Blackbird".


In contrast to the touching performance by Norma John, we move on to Azerbaijan's eccentric and unique DiHaj performing her Eurovision entry "Skeletons" in 8th. The staging of this act doesn't seem similar to anything coming before or after it.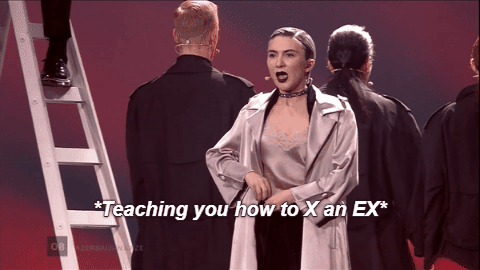 The real treat of the evening comes in at the 9th spot. It's Portugal's representative Salvador Sobral and his beautiful and emotional "Amar Pelos Dois". The song that managed to capture the hearts of two continents in one night. We are thrilled that this entry brought Portugal it's first victory ever.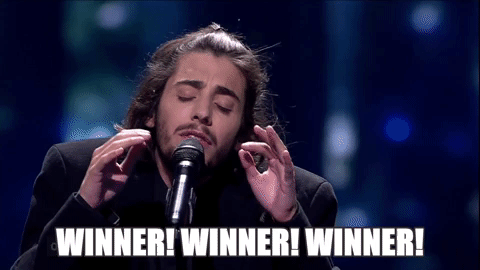 Getting us in the double digits is the lovely Demy from Greece. Looking like a golden goddess she effortlessly belts out her entry "This Is Love". Here is a little sneak-peak of how it all turned out for her: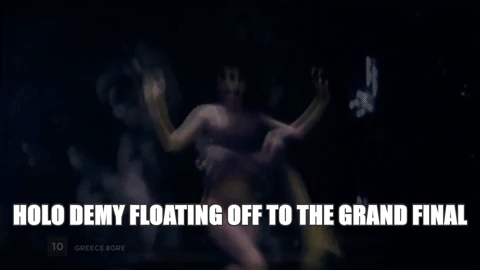 Animal rights activist and leggy bombshell Kasia Mos from Poland performs 11th. Her moody and dramatic ballad grabbed our attention from start to finish.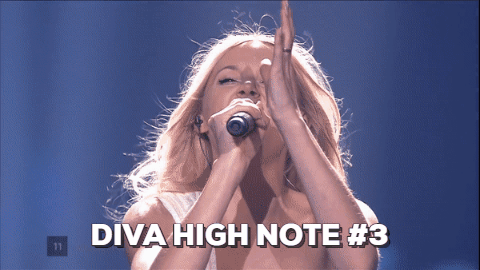 Meanwhile, Moldova's Sunstroke Project successfully avoids all the divas of this semi by doing the running man move and sprinting towards the grand final.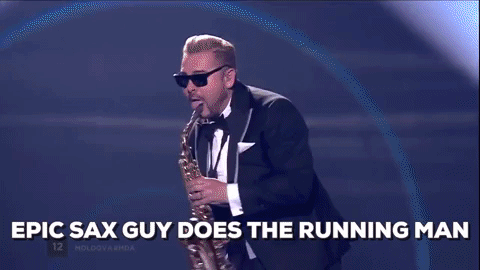 Performing in the unlucky 13th spot we have Iceland's Svala and her entry "Paper". The Nordic beauty fails to qualify for the final but sports a very memorable look. She also joins Tamara, Lindita and Kasia on our list of divas in this semi.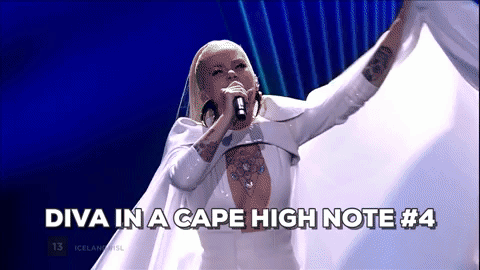 "My Turn" on the "Line" (Czech Republic to Latvia)
Coming right after Svala and her Northern Lights/Lasers we have the jazzy Martina Barta from the Czech Republic. Her quietly confident entry "My Turn" grabbed our attention with her loud (and probably noisy) gold jumpsuit.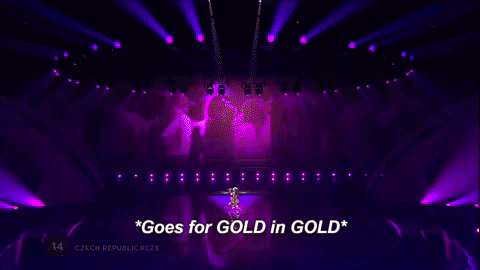 In 15th we see Hovig from Cyprus defying gravity at the Eurovision stage. His uptempo and slickly choreographed number helped the Cypriot team achieve It's third qualification in a row.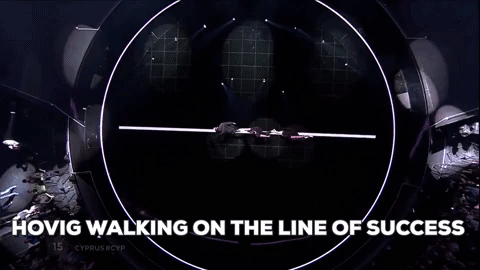 Performing 16th in the first semi final we see Armenia's Artsvik. She takes us high and makes us fly with her ethnic yet modern "Fly With Me". She also manages to keep Armenia's perfect qualification record in check (sorry Emmy).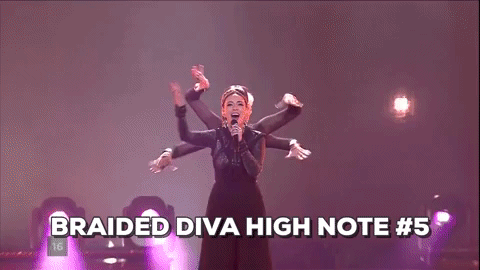 Second to last we have Slovenia's Omar Naber attempting to win over the hearts of Europe and Australia for the second time around. Despite failing to reach the final yet again he gave a very solid vocal performance and made Slovenia proud.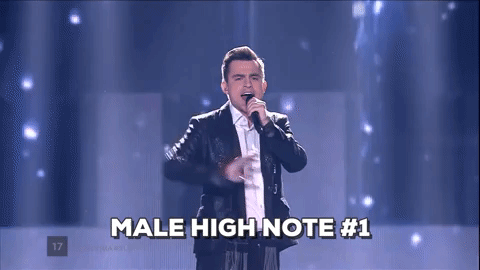 Last but not least unfortunately doesn't apply here. Latvia's Triana Park performed and finished last in this semi final. Their entry "Line" failed to reach the finals and Latvia's recent qualification record has been broken. We hope they find the right way to leave an impression and qualify for the grand final next year.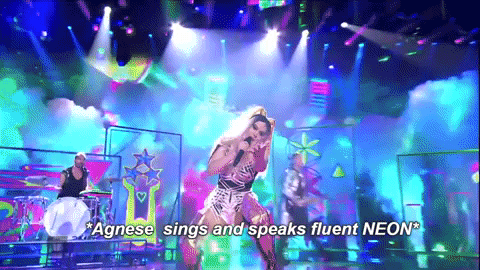 There is no doubt that all of these performances are good. Plenty of factors play into who qualifies and who does not and that doesn't change the fact that everyone on the Eurovision stage is in fact a WINNER.
In any event,
What is your favorite Eurovision 2017 semi final 1 entry ? Do you agree with the jury and the public on the 10 qualifiers? Is there a none qualifier you would have loved to see in the finals? Who would you replace them with?
Give us your thoughts in the comment section below.