RTS confirms Serbia's Eurovision 2018 participation and joins the list of countries taking part in the contest next year.
Through a "10 day of confirmations" segment on Esctoday, Serbia's broadcaster ticks the RSVP button and joins the party.
RTS hasn't released an official statement of future plans regarding the selection of the representative and the song. In addition to that Serbia is known for experimenting with their national selection process. Some of the risks they've taken have resulted in great success while others fell rather short.
Despite Serbia winning the contest in 2007 through Beovizija, the last edition of the festival/national final was held in 2009.
Eurovision Song Contest 2017
Serbia's 2017 Eurovision effort included an international team and a song sounding different from most of their previous efforts. The lovely Tijana Bogicevic performed her entry "In Too Deep" and failed to reach the final finishing 11th and missing out by just 3 points.
⇒What our team had to say about Tijana's "In Too Deep"⇐
The winner takes it all
Exactly 10 years before Salvador Sobral's Eurovision win, Serbia's Marija Serifovic won the contest with a song sung entirely in her native tongue – Serbian. Marija's undeniable talent brought Serbia their first Eurovision trophy on their first attempt.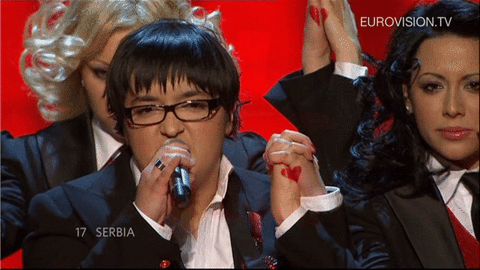 Serbia at Eurovision
Starting of their Eurovision journey with a win in 2007, Serbia really had big shoes to fill.
Their best scoring entries include Zeljko's 2012 effort with "Nije Ljubav Stvar" and ending up 3rd overall, Jelena's "Oro" finishing 6th on home ground in 2008 and Bojana's "Beauty Never Lies" finishing 10th in 2015.
Other occasions Serbia reached the final include Milan's "Ovo Je Balkan", Nina's "Caroban" and Sanja's entry "Goodbye (Shelter)" all finishing in the top 20.
Serbia's 3 none qualifications include their 2009 entry "Cipela" performed by Marko Kon, Moje 3's 2013 effort "Ljubav Je Svuda" and Tijana's "In Too Deep".
In any case,
Are you happy to see Serbia confirming their participation? What do you think of their 2017 entry? How should RTS choose their representative for Eurovision 2018?
Share your opinions with us in the comment section below.