Die hard Eurovision fans never experience the post contest depression. This time we're back to #GIF rewind the second semi final of the 2017 contest and we are so excited to revisit it.
Despite knowing the results, a bit of comic relief never hurt anyone and our Eurovision stars are in on the joke. Their artistic talent is certainly not something we'll negatively comment on.
⇒Watch the entire second semi final of Eurovision Song Contest 2017 here⇐
LET THE SHOW BEGIN
Kicking things off and putting us in a nostalgic mood, we have our hosts Oleksandr and Volodymyr performing some of the biggest Eurovision hits with a Ukrainian folklore twist.
This opening act certainly feels a bit more Eurovision-y (yup, we make up words too) than the equally good and entertaining Monatik.
Sneak-peak of their "Euphoria", we'll call it: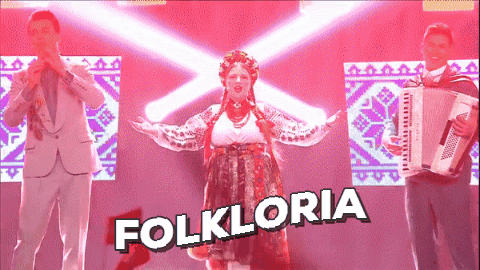 ⇒Our team predicts the qualifiers from semi final 2 after the rehearsals⇐
"In too deep" to "Lights and shadows" (Serbia to The Netherlands)
Serbia opens the competition with their modern mid-tempo tune "In Too Deep".
Despite not qualifying, Tijana Bogicevic makes sure she gives us a memorable "bubbly" performance. With that being said, Tijana's caption goes: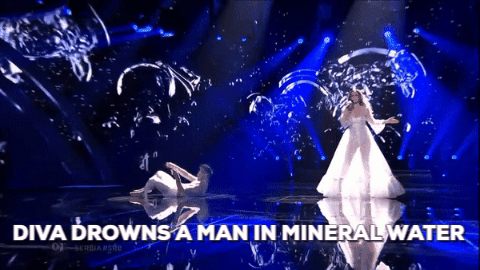 In the dreaded 2nd spot we have Austria's Nathan Trent . His performance of "Running on Air" manages to catch Europe's eye and he is our first QUALIFIER.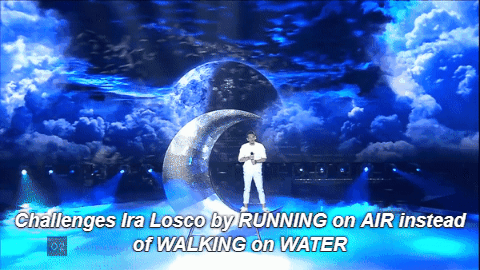 3rd in the running order is the beautiful mommy-to-be, Jana Burceska from FYR Macedonia. Her track "Dance Alone" might have failed to qualify but it will certainly remain a EuroClub evergreen. She's also the only artist to appear in two GIFs on our list. Stay tuned.


The 4th performance comes from the Maltese songstress Claudia Faniello . This talented bombshell makes a standard ballad like her entry "Breathlessly" come to life partially due to emotion and partially due to her staging. We present you a "meet cute" of when Claudia met Claudia: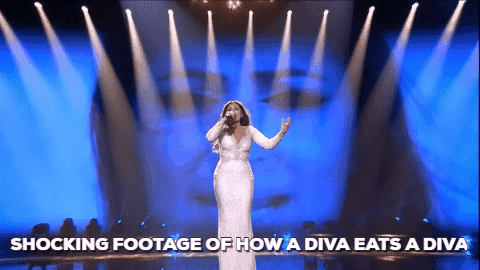 On the 5th spot, we see the young and talented Alex and Ilinca from Romania. Their rather quirky and very colorful performance of "Yodel It" keeps Romania's perfect qualifying track record.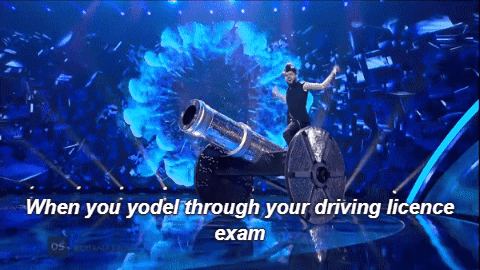 Number 6 proves to be a lucky number for the beautiful OG3NE sisters. Rather than just qualifying, their vocal performance of "Lights and Shadows" stole the SHOW.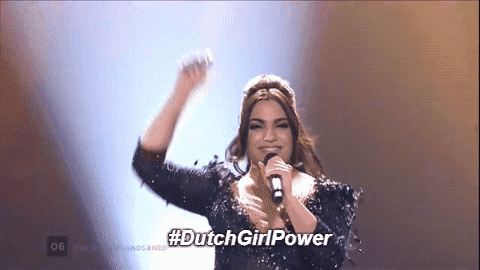 "Origo" with "Apollo" (Hungary to Switzerland)
In the 7th spot, we have Joci Pápai from Hungary with his entry "Origo". The Romani talent manages to infuse rap with an ethnic song. This combo certainly sticks out both visually and musically, and manages to keep Hungary's glowing record of 7 qualifications in a row.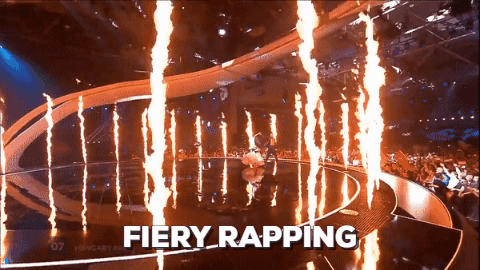 Up next, performing 8th is the lovely Anja from Denmark with her entry "Where I Am".
In contrast to the rather blue stagings at the beginning of the semi (I'm looking at you Serbia and Austria) Denmark certainly tries to one up Hungary by bringing gasoline to a campfire. Anja's masterful vocal performance brings Denmark back in the final.


In 9th we have the young Irish talent – Brendan Murray. His unique voice meshed perfectly with his very vocally demanding song "Dying to try".
Even though he didn't manage to bring Ireland back in the final his on stage gas-balloon certainly made an impression.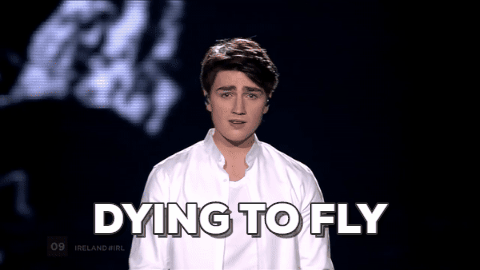 Coming after Ireland's Brendan, we have Eurovision veteran Valentina Monetta and her duet partner Jimmie Wilson with their joint effort "Spirit of the Night" (signed by Ralph Siegel of course) representing San Marino.
Valentina and Jimmie fail to reach the final coming in last with just 1 point.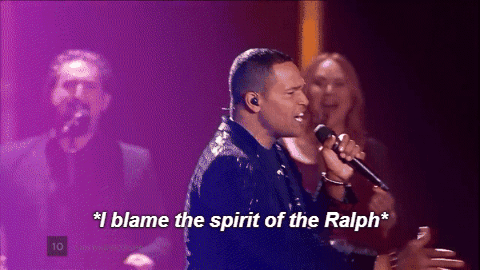 Performing 11th, we have Croatia's Jacques Houdek. We won't say anything other than that his masterful one person duet grabbed the hearts of Europe and made Croatia sail into the finals for the second year in a row. Here's the story of Jacques and his friend: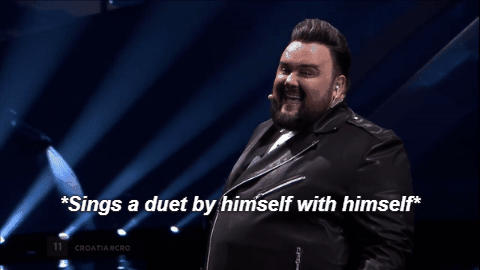 JOWST and their entry "Grab the Moment" come in at the 12th spot. The Norwegian representatives make an instantly catchy song even more memorable with their staging.
Rather than just grabbing moments, they also want you to kill the voices in your head that prevent you from living your life. This story ends with a ticket to the final.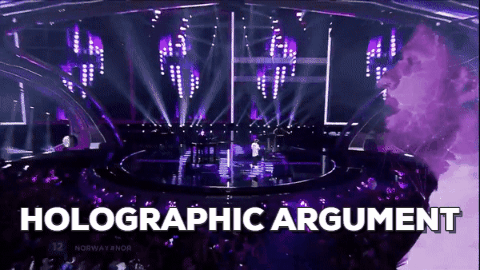 Before we have another commercial break, we have the lovely Miruna and Timebelle from Switzerland. Their song "Apollo" was a fan favorite before the contest.
Despite not qualifying, Switzerland achieves a much better result than their 2 previous entries. A possible reason for their NQ: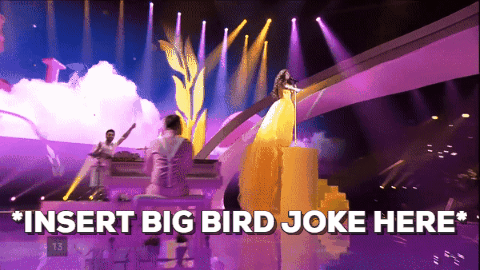 "Historyja Majho Zyccia" will make you say "I feel alive" (Belarus to Israel)
Performing in the 14th spot, we have the always cheerful Naviband from Belarus. Their song and performance of "Historyja Majho Zyccia" seems effortless and puts a smile on our face.
Belarus manages to qualify for the final after being absent from it for 2 years in a row.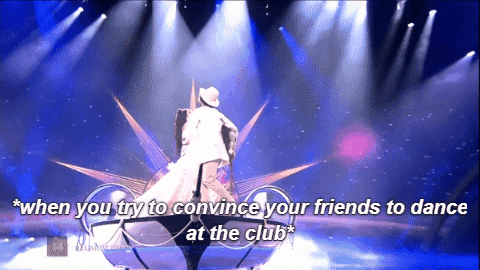 Coming in 15th we have the winner of the semi final – Kristian Kostov from Bulgaria.
The young talent performed his song "Beautiful Mess" for Europe's public and left them speechless. This hauntingly beautiful tune makes a justified semi-final winner and an even more deserved final runner up. You GO KRIS.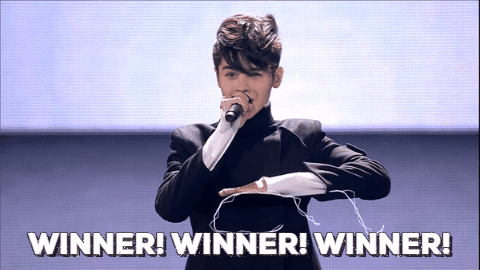 The show takes a turn with Lithuania's Fusedmarc and their "Rain Of Revolution". Despite having a very solid vocal performance they deliver one of the most cringe worthy moment on the Eurovision stage.
Eurovision parent fans, cover the eyes of your young ones.


In the 17th spot of the running order we meet Koit and Laura from Estonia. Their 80's pop perfection failed to reach the final despite being among the pre-contest favorites. Many factors played into their non-qualification with the most obvious one being a technical issue that prevented Laura from being heard in the first 2 seconds of the song.
Koit and Laura are no longer lost in "Verona":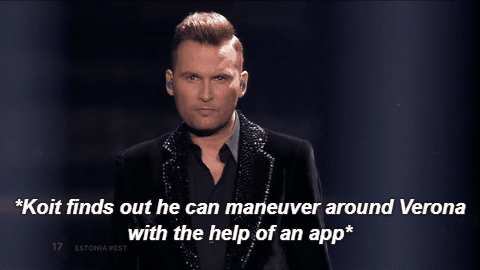 Closing the show is yet another qualifier. Israel's Imri Ziv ends the show on a high note with an energetic performance of his entry "I Feel Alive".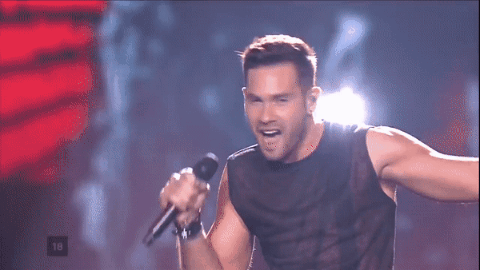 Jana's gets engaged and announces pregnancy in one night
In addition to announcing her pregnancy, FYR Macedonia's Jana also gets proposed to by her boyfriend Aleksandar in front of millions of viewers worldwide.
Her answer to his "Will You Marry Me?" was a short and squeaky:


Congratulations to the parents-to-be on the engagement from behalf of our ESCXTRA team.
Rather than just classifying all the acts solely based on a score/number, we'd like to take a moment to honor the hard work and dedication they all put into representing their countries.
What is your favorite Eurovision 2017 semi-final 2 entry ? Do you agree with the jury and the public on the 10 qualifiers? Is there a non-qualifier you would have loved to see in the finals? Who would you replace them with? Give us your thoughts in the comment section below!