With the release of her latest single "Hov Areq", Iveta Mukuchyan manages to pull on our heartstrings and take on a venture of spreading spiritual waves.
The Armenian beauty goes deep in a poetic, ethnic yet very current sounding track. Which goes to show that Iveta certainly is capable of serving musical versatility.
Rather than sticking with a successfully proven formula, Iveta experiments and spreads spiritually poetic waves in "Hov Areq".
The meaning of "Hov Areq"
The original mix of the song is remastered by one of Armenia's most renowned DJ's – Donz. The lyrical narrative of "Hov Areq" tells the story of a young man imploring the mountains to send him breeze to rid him of his woes.
In addition to that, this melodically delicate masterpiece is composed by an Armenian priest, musicologist, arranger, singer, and choirmaster Komitas, who is considered the founder of Armenian national school of music.
Despite being somewhat surprising coming from Iveta, this song truly manages to help us get to know her in a different light away from the spotlight.
Iveta Mukuchyan at Eurovision
Iveta represented Armenia at the 61st edition of the Eurovision Song Contest in 2016. Mixing her undeniable beauty and powerful vocals with an impressive stage show was a recipe for Armenian success.
Despite finishing a respectable 7th with 249 points, we feel Iveta was criminally underrated and deserved far more.
However, Iveta's resilient spirit and raw talent make her shine bright and we're glad to see her deliver musically.
⇒What our team had to say about Iveta's "LoveWave" here⇐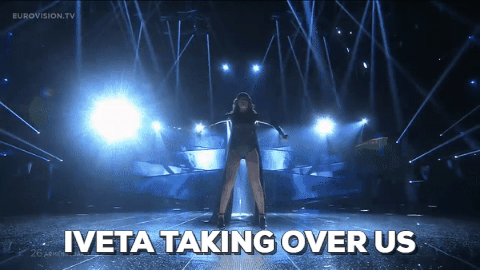 In any event,
What do you think of "Hov Areq"? Is it a style you would like to see Iveta explore more? Do you like her Eurovision entry "LoveWave"? What's your favorite Iveta song? Would you like to see her make a comeback at the contest? 
Share your thoughts with us in the comments section below.