Tim Schou mixes his humanitarian side with his raw music talent and brings an anthem for a NEW TOMORROW to youth worldwide in latest single "Young Vince".
The Danish born star shot the uplifting music video in Have, Ghana.
About "Young Vince"
Tim deliberately relies on the simplicity of the melody to get his point across. The gripping imagery combined with the soulful piano is what makes "Young Vince" an anthem of joy and optimism.
In addition to that, the visual story gives another dimension to the gripping lyrics of the song. We see Tim bringing his inner child out and truly having a blast dancing, singing and just having a good time with the kids of Have, Ghana.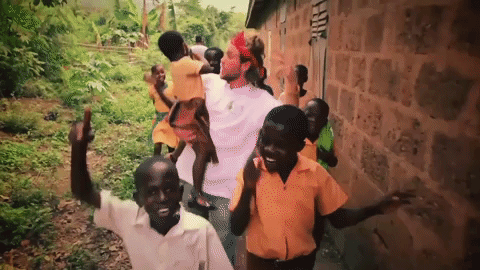 You can listen to Tim's latest single "Young Vince" here:
https://open.spotify.com/track/6LUdWT0M96iTA9NnnhGmNg
A Friend In ….. Düsseldorf ?
Tim Schou represented Denmark at the Eurovision Song Contest in 2011 as the lead singer of A Friend In London with "New Tomorrow". They managed to score 134 points securing Denmark a top 5 finish.
Do you like "Young Vince"? What's your favorite Tom Schou song? Would you like to see him return at Eurovision as a solo artist?
Share your thoughts with us in the comments section below and on all social media platforms at @ESCXTRA.