Aftonbladet revealed some more artists who are most likely take part in Melodifestivalen 2018. One of these rumoured artists is Kikki Danielsson. Taking part in next years #Melfest would be her tenth time participating. Moreover, Aftonbladet also claims that a former "Idol"-winner will take part and that we probably get some disco tunes next year!
Melodifestivalen 2018 – the line-up gets bigger
We previously reported, that for example Samir & Viktor and Benjamin Ingrosso are apparently in the line-up for #Melfest according to Aftonbladet. The rumoured artists get more as we got some more names.
Kikki Danielsson not only already took part nine times, she also took part in Melodi Grand Prix and was at Eurovision in 1982 as part of the group Chips finishing in 8th place and solo in 1985 where she came 3rd. She is rumoured to compete with a country song which is based on the results from the Netherlands in 2014 and 2016, not a bad idea.
Several sources near SVT also state that former "Idol"-winner Martin Almgren is among the 28 entries in Melodifestivalen 2018. TV4s "Idol" was always a good source for SVT to get great #Melfest artists. Over the last eight years, five Melodifestivalen winners have come from "Idol". These are Robin Bengtsson , Måns Zelmerlöw , Loreen , Robin Stjernberg and Anna Bergendahl. Two of them even won Eurovision afterwards.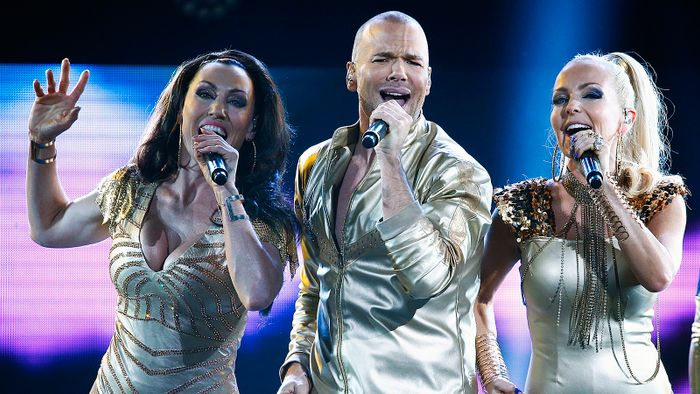 Another act that could make it to the lucky 28 entries, that compete in Melodifestivalen 2018 are Alcazar. According to Aftonbladet, SVT wants the disco group back in the competition. The only thing that could stop Alcazar from competing for the sixth time is if they can't find the right song. But they won't take part at any price. A source told Aftonbladet, that Alcazar turned down a song from an established songwriter. Alcazar already took home the third place in Melodifestivalen in 2003, 2005 and 2014. In 2009 they came 5th. Could 2018 be their lucky year?
What do you think of the rumoured artists so far? Who would you like to see in Melodifestivalen 2018? Let us know in the comments below or on social media @ESCXTRA.
Check out Kikkis biggest success in Eurovision to date below:
https://www.youtube.com/watch?v=_CtJ3LGoyKQ