Austria's 2016 Eurovision representative, Zoë Straub confirms her role as a judge in San Marino's 2018 national selection, 1 In 360.
Beginning the vlog with an enthusiastic greeting, the beautiful songstress only adds to our excitement regarding San Marino's innovative national selection.
https://www.youtube.com/watch?v=TLPK9BbKmes&feature=youtu.be
San Marino's Second Wildcard
Despite being quite a short announcement, Zoë manages to briefly give us inside scoop regarding 1 in 360.
"On the 1st of December, which is also my birthday, all likes on the web site will be reset and then you have 10 days to vote for your favorite artist."
Additionally, she reveals information regarding the selection of the second wildcard.
 "On the 10th of December at 11:59 PM we will count all the likes and the artist with the most likes will get the second wildcard."
Therefore, the wildcard that will manage to collect the most support will be placed in the hands of OGAE clubs from all over the world.
Zoë Straub at the Euovision Song Contest
Zoë represented Austria at the 61st edition of the Eurovision Song Contest. Her entry "Loin d'Ici" scored big with viewers from all over Europe and Australia. Her pitch perfect vocals and colorful staging brought Austria a respectable 13th place finish.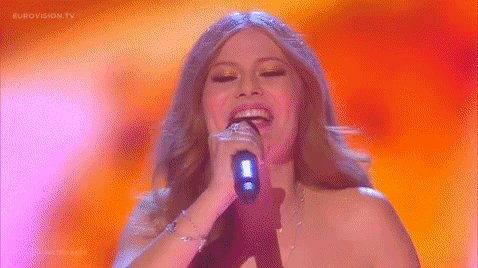 ⇒You can check out what our team had to say about Zoë's 2016 entry here.⇐
Will Zoë be San Marino's lucky charm? Do you think that with her help San Marino will achieve its best result at the contest yet? Where is "Loin D'Ici" in your 2016 rankings?  Would you like to see Zoë back at Eurovision?
Let us know what you think in the comments section below and on all social media platforms at @ESCXTRA.