Serbia's 2007 representative and Eurovision Song Contest winner, Marija Serifovic, releases music video for her single "11".
However, the number 11 has a way deeper symbolic meaning for the songstress. Aside from the fact that she is born in November, Marija states that plenty of life changing events connect her to the number.
Marija's "11"
In addition to being a heartfelt lyrical masterpiece, Marija's latest music venture is also a massive project. The instrumental of her latest single "11" required the talent of around 30 of Serbia's best musicians.
The cinematic music video shot in Paris, coupled with the message of unconditional love and Marija's raw emotion, there is no doubt we are in for a Balkan ballad delight.
Marija Serifovic at Eurovision
Marija's Eurovision journey is a rather successful one. Her 2007 entry, "Molitva" managed to score massively with vieweres across the continent, giving Serbia its first (and only) Eurovision trophy yet. "Molitva" received 268 points and finished 1st out of 24 competing acts overall.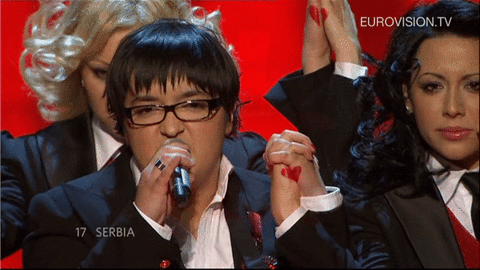 What do you think of Marija's latest single "11"? Do you like the cinematic music video? Would you like to see Marija back at the Eurovision Song Contest in the near future?
Share your thoughts with us in the comments section below and on all social media platforms at @ESCXTRA.