Finland's 2018 Eurovision Song Contest representative and X Factor UK runner up, Saara Aalto, teams up with renowned composer Linnea Deb for the upcoming edition of UMK.
Long days in the studio resulted with Saara already recording four songs, some of which could end up in the Finnish national selection.
https://www.instagram.com/p/Bb7UVavhoqD/?taken-by=linneadeb
About Linnea Deb
The Swedish born and internationally known producer, composer, and songwriter, Linnea Deb has signed her name to numerous hits worldwide. She has collaborated with the likes of 5th Harmony, Jojo and Akon just to name a few.
In addition to that, Linnea's last Eurovision project resulted with Måns Zelmerlöw winning the contest with "Heroes".

Saara Aalto & Eurovision
She already took part in UMK twice and made a huge impact in the last season of X-Factor in the UK last year, finishing in second place. Her UMK entry "No Fear" was a big hit after she tried to represent Finland with it in 2016.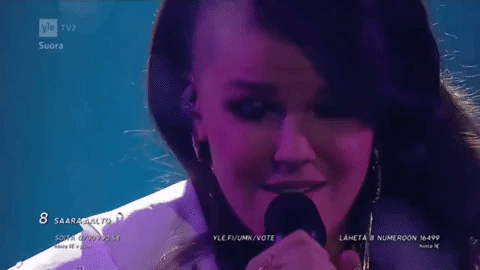 However, Saara's imminence talent and persistent spirit take her off X Factor and on to the Eurovision stage.
⇓Read more about the upcoming edition of Uuden Musiikin Kilpailu⇓

Could Saara and Linnea bring the Eurovision trophy back to Helsinki? Are you looking forward to hearing the songs? 
Let us know what you think in the comments section below and on all social media platforms at @ESCXTRA.