Albania's RTSH kicks off the upcoming Eurovision season by revealing the 22 competing songs for the 56th edition of Festivali i Këngës.
The two semi finals will take place on the 21st and 22nd of December, while the grand final will take place on the 23rd of December.
Festivali i Këngës 56 
Things are shaking up in Tirana and we get an early Christmas present from RTSH. The broadcaster has decided to give fans a chance to listen to the competing acts prior to the contest for the first time ever.
⇓Check out the full list of participants and listen to the 22 entries below ⇓
AKULLTHYESIT – "Divorci" (Divorce)
Artemisa Mithi – "E dua botën" (I love the world)
Bojken Lako – "Sytë e shpirtit" (The eyes of the soul)
David & Genc Tukiqi – "Të pandarë" (Inseperable)
Denisa Gjezo – "Zemër ku je" (Dear heart, where you are)
Elton Deda – "Fjalët" – (Words)
Ergi Bregu-Latifllari – "Bum Bum"
Eugent Bushpepa "Mall" (Yearning)
Evans Rama – "Gjurmët" (Traces)
Inest Neziri – "Piedestal" – (Pedestal)
LORELA – "Pritem edhe pak" (Wait a little longer)
LYNX – "Vonë" (Late)
Manjola Nallbani – "I njejti qiell" (The same sky)
Mariza Ikonomi – "Unë" (Me)
NA & Festina Mezini – "Tjetër jetë" (Another life)
Orgesa Zaimi – "Ngrije zërin" (Speak up)
Redon Makashi – "Ekzistoj" (I exist)
Rezarta Samja & Luis Ejlli – "Ra një yll" (A star fell)
Stefi & Endri Prifti – "Mesazh" (Message)
Tahir Gjoci – "Orë e ndaluar" (Stopped clock)
Voltan Prodani – "Pse të desha" (Why would I love you?)
Xhesika Polo – "Përjetë" (Forever)
• You can read more about the upcoming edition of Festivali i Këngës here •
Albania at Eurovision
Albania's Eurovision debut is a rather remarkable one. They managed to finish inside the top 10 at the 2004 final of the contest with Anjeza's "Image of You". Which was the best scoring Albanian entry in the contest until 2012. Rona's performance of "Suus" left Europe speechless and earned Albania it's first (and only) top 5 finish.
However, Albania has a rather turbulent Eurovision past. The beautiful Balkan country has qualified for the final 7 times out of 14 attempts.
In addition to that, Lindita's powerful "World" failed to bring Albania back in the finals of the contest this year. Despite having one of the strongest vocals in the competition, Lindita finished 14th in the first semi final with 76 points.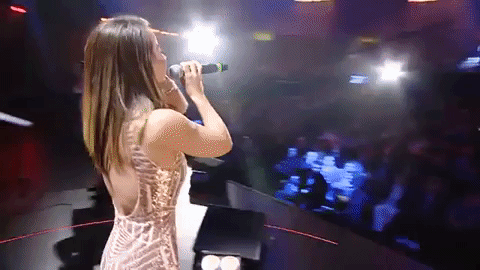 ⇓ What our team had to say about Albania's 2017 Eurovision entry "World"⇓
The Xtra Files: We Review Albania's 'World' by Lindita Halimi!

What do you think of the 22 acts competing in Festivali i Këngës? Do you have a favorite among them? Do we have the next Eurovision Song Contest winner in this lineup?
Share your thoughts with us in the comments section below and on all social media platforms at @ESCXTRA.