According to local press, Bulgaria's 2017 Eurovision Song Contest representative, Kristian Kostov, has submitted an entry with the hopes to represent the Balkan country at the contest yet again.
Bulgaria's thirteen projects
Last week, we reported that Bulgaria were making it interesting for us. They revealed the thirteen song titles of their potential entries, as well as telling us there was a returning artist in the pack. They even went as far as telling us which successful Eurovision artists did not submit a song, leaving a few names open for speculation. So among those was, of course, Kristian Kostov. Bulgarian press are now stating it seems like Kostov is one of the thirteen.
However, to make things more interesting (and less obvious) one of Bulgaria's biggest record companies "Virgin Records" has also placed their bid in the race. It is however unsure if they're one of the thirteen. The same goes for Bulgarian pop princess Gery-Nikol. Rumours exist that she's in the pack, but there is no certainty whatsoever.
Let's finish it on high note. Last teasing for the year. Here is a list of top 5 in the past years + the Bulgarian representatives that you should exclude from the list of potential Bulgarian representatives in 2018. 🙂 pic.twitter.com/1sFwhuuNhm

— BNT Eurovision 🇧🇬 (@bg_eurovision) December 31, 2017
Kristian Kostov at Eurovision
Despite only managing to qualify for the grand final on three occassions out of eleven participations, Bulgaria has emerged as a force to be reckoned with. Interestingly enough, all of their qualifications have resulted in a top five finish.
After a few years of absence, Bulgaria returned to the contest in 2016. They immediately scored their best ever result by coming fourth. They are hungry for success, so BNT sent Kristian Kostov to Eurovision 2017. He topped Poli Genova's result and finished in second. Only Portugal's Salvador Sobral could stop young Kristian from winning the contest. Nevertheless, Beautiful Mess gathered a stunning 615 points in the Grand Final of Eurovision 2017.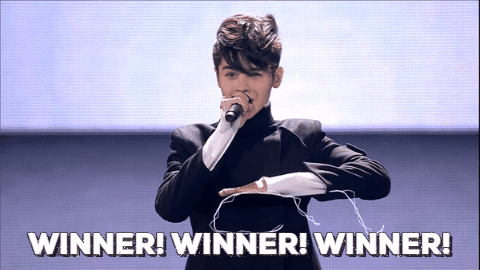 ⇓ What our team had to say about Kostov's "Beautiful Mess" ⇓
The FINAL Xtra Files: We Review Bulgaria's 'Beautiful Mess' by Kristian Kostov!

Would you like to see Kristian Kostov back at Eurovision? What do you think of his 2017 entry "Beautiful Mess"?
Share your thoughts with us in the comments section below and on all social media platforms at @ESCXTRA.