Belarus's National Broadcaster, BTRC, has received a total of 95 potential entries that could represent them at the upcoming edition of the Eurovision Song Contest.
In addition to that, Belarus's 2015 Eurovision representative, Uzari is planning to make a comeback to the contest by placing his bid in the race.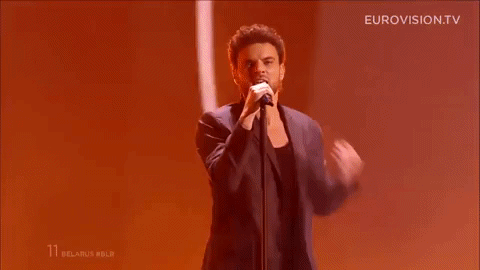 About the format of the show
The auditions through which the acts will be narrowed down to only 15 will take place on the 11th of January. Rather than closing their doors for the process, BTRC will stream the live auditions on their website.
Therefore, creating a more interactive and transparent selection for the Belorussian public and the Eurovision community.
The national final is due to take place on the 1st of March at latest and will be hosted by Teo and Olga Ryzhikova. The winner will be determined through a combination of 50% jury votes and 50% public vote. However, in case of a tie the jury vote will take preference over the public vote.
Belarus at Eurovision
Belarus has participated in the Eurovision Song Contest fourteen times since making its debut in 2004.
Ever since their debut, Belarus has managed to qualify for the final five times out of fourteen occasions. Achieving their greatest result to date in 2007 with "Work Your Magic", sung by Koldun. To date, it's their only top ten result.
Last year Naviband represented Belarus with their folkloric happy clappy song "Historyja majho žyccia". They qualified for the Grand Final and then achieved seventeenth place with 83 points in the final. The duo was the first act from Belarus to actually sing their entry entirely in Belarusian.
Who would you like to see representing Belarus in Lisbon? Should Belarus send a song in their national language again to replicate the success of Naviband? Are you excited to see Uzari make a comeback to the selection? Do you like his 2015 Eurovision entry "Time"? Who would you like to see as their representative in Lisbon?
Let us know what you think in the comments section below and on all social media platforms, such as Facebook and Twitter, at @ESCXTRA.