It's Thursday, which means… it's time for an XTRA Throwback! In this second week of 2018, we'll go back to the 1990s, the decade of Ireland and of Europe's rock 'n' roll kids feeling nostalgic.

I'll be honest with you, I am not one of the rock 'n' roll kids. I don't dislike the genre, far from it, but I'm neither a specialist nor a fan. The only "rocker" I really like is the recently deceased Johnny Halliday, but I like him like all French people did, not as a die-hard fan.
And yet, the 1994 winning song, "Rock 'n' Roll Kids", is my favourite winner, among the 65. And my favorite Eurovision song, among the 1480. Why? For every possible reason.
The lyrics
They are beautiful. The rhymes, the rhythms, the story it tells. You don't need to be a fan of rock 'n' roll to feel and understand these lines. It's a song about nostalgia, about long gone youth and lost innocence, about fading friendship, and you don't need to be as old as Paul Harrington or Charlie McGettigan to identify to the lyrics. We are all the kids of something, of a generation, a time. I'll soon be 19, and still, I could say I'm a Playstation 2 kid, a Harry Potter kid, a Code Lyoko kid…etc. As trivial as these exemples may seem, who doesn't wish to find those days again?
The live performance
Then, there's the live performance. The music — slightly different from the studio version, but far better — and the staging. Both are soft, simple, and intimate. Just two men, among the oldest of the 1994 edition (although, neither were sixteen in '62…). A piano, a guitar, two honey voices. And you get gold, or rather, a cut diamond. A perfectly cut diamond, clear and brilliant. I think it's easy to compare it to "Amar Pelos Dois", but the Portuguese winner was far more of a rough diamond, full of vulnerability. "Rock 'n' Roll kids" flows, "Amar Pelos Dois" stutters.
https://www.youtube.com/watch?v=SWxQtBLReqg
The outcast
And then, there's the place of the song in people's minds — and the comparison with "Amar Pelos Dois" is easy there too. "Rock 'n' Roll Kids" was and allegedly is an outcast song. Simple viewers usually remember "Riverdance", the interval act. And a lot of Eurovision fans argue that Poland, the runner-up, should have won.
At the time, it should have saved Ireland from hosting a third time in a row, being the losing combination of a simple ballad and a mature male duo. And yet, it won. And not at the end of the voting like in the three previous years. It was the first song to gain more than 200 points, it gave Ireland its crown of most successful Eurovision country, it won after years of uptempo songs and powerful ballads winning… Basically, it rocked the Eurovision world.
This week's guest star
Have you ever wondered who the people behind the Eurovision entries are? The people we hardly ever see, the ones the contest is really all about? We are of course talking about the songwriters. It's easy to forget, sometimes, that Eurovision is supposed to be about the songs, not the singers.
One of these songwriters is Swedish Jonas Gladnikoff. His songs, more than 30 of them, have competed in national finals all over Europe. The most famous, and best loved by fans, of his national final entries is probably "Someday", performed by Hera Björk. It finished second in DMGP in 2009. He might be best known, however, for having written no less than three of Ireland's entries in the past nine years; Et Cetera (2009), It's For You (2010) and "Heartbeat" (2014). This year he's got TEN songs in five different countries! Hopefully we will see him in Lisbon! Perhaps competing against himself!
Jonas; the international songwriter
"Rock n roll kids" was probably the height of the hugely successful Irish Eurovision era, and also quite an interesting winner. Being performed completely without the orchestra nor a backing track, it is possibly the most minimalistic instrumentation in Eurovision history. As an adult I have really grown to appreciate and love this song. As a child, less so. 1994 was the first year I discovered Eurovision, and that edition of the contest has meant a lot to me. As a nine year old, I used to think that it was quite a boring song. It's probably a style of music that one has to reach a certain maturity to appreciate. But seeing the 1994 contest, including the Irish victory, was a big part in inspiring me to start writing my own music. And dreaming about one day sitting in that greenroom. So for me, this song now has a very special place in my heart.
What our editors had to say
Hlynur
This song is rather bitter sweet. The lyrics are well written, it has a beautiful melody and was delivered in a great way. No wonder it won the show! However, for me, I do not connect to it personally. In addition to this, I also find it kinda ironic to sing about rock in a totally different genre of music.
Ryan
This is a charming song in which you can appreciate the high quality despite it not being to my taste in music. It is one of my least favourite Irish Eurovision winners, but all of the Irish winners were deserving of their success so this isn't a criticism. I'm always biased towards songs that have taken part since I began watching the contest in 2001 and my favourite Irish entry was Sinéad Mulvey & Black Daisy's Et Cetera (which happens to be co-composed by this week's guest star, Jonas Gladnikoff!). An incredibly catchy pop-rock tune that would've qualified for the final performing anywhere else in the semi-final than 2nd I imagine! A shout-out to the wonderful Playing With Numbers in 2015 as well.
Tom
Not the first song rolled out when speaking of Ireland's past Eurovision wins, hence why I haven't heard this song in a long time. (if at all to be honest!) I can see why it won – the way the song is delivered pulls you into the story and keeps you there until the end. Proof that sometimes less is more. Portugal 2017 is a close comparison but I don't think something like this has potential to win again. A good memory of what Ireland at Eurovision used to be though.
Dan
This is one that I've definitely appreciated more with age. While I don't think it's one of Ireland's best winning entries,  It was most certainly the stand out performance from that year (besides Riverdance of course!). Although they are almost seperate from each other during the song, Paul & Charlie have fantastic chemistry when performing together and the juries must have agreed.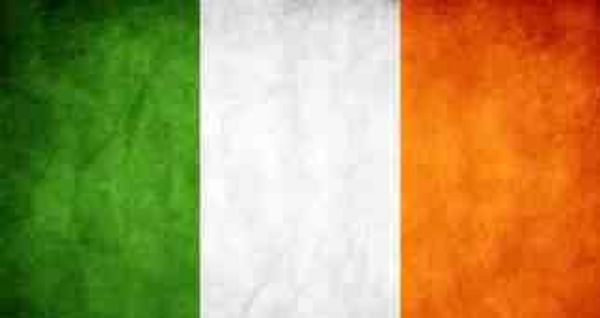 What is your favorite Irish Eurovision winner?
Next week
Next week it's Dominik's turn to take you back in time, to yet another historic Eurovision Song Contest performance. He'll be taking us only a few years back in time, however, to his favorite Ukrainian entry! Which one do you think it is?
By the way; did you czech out last week's throwback?
We would be delighted to hear you guys' thoughts on our chosen Throwbacks, and also on our opinions!