Serbia's National Broadcaster, RTS, has decided to end the suspense and reveal the songs competing in Beovizija 2018 almost two weeks prior to the actual final evening of the festival.
The announcement was made public over Twitter and the information spread all across the continent with the speed of light. In addition to that, this is the first time RTS has released the competing entries beforehand.
RTS calling: We'll release the 17 "Beovizija 2018" songs tomorrow at 12pm CET! 😱😍🎉🇷🇸
Sutra u podne objavićemo svih 17 kompozicija koje se bore za mesto predstavnika Srbije na Pesmi Evrovizije 2018!#beovizija2018 #rts #songs #serbia #esc2018 pic.twitter.com/4pvAW8xifW

— RTS | Serbia ESC (@SerbiaESC) February 6, 2018
Beovizija 2018 running order
SevdahBABY – "Let's Dance Now" (Hajde da igramo sada)
Rambo Amadeus and Beti Đorđević – "You're Gone" (Nema te)
Maja Nikolić – "Wonderland" (Zemlja čuda)
Srđan Marijanović – "If Only I knew" (Bar da znam)
Ivan Kurtić – "Neither Sun, Nor Moon" (Ni sunca, ni meseca)
Sanja Ilić and Balkanika – "Our Children" (Naša deca)
Koktel Balkan – "Because" (Zato)
Boris Režak – Fairy (Vila)
Lana and Aldo – "The Strongest of All" (Jača sam od svih)
Dušan Svilar – "Under the Locust Tree" (Pod krošnjom bagrema)
Igor Lazarević – "Get Away From Me" (Beži od mene)
Saška Janković – "Song for You" (Pesma za tebe)
Lord – "Just Let It Turn" (Samo nek se okreće)
Danijel Pavlović – "The Rose of Destiny" (Ruža sudbine)
BASS – "Tired" (Umoran)
Osmi Vazduh and Friends – "Wake Up" (Probudi se)
Biber and DJ Niko Bravo – "This Morning (Wedding Guests)" (Jutros (Svatovi)
⇓ Listen to the 17 competing entries ⇓

Beovizija will take place on the 20th of February in Belgrade's Sava Center.
From Beovizija to  Eurovision
Despite being immensely popular in the Balkan region, the format was only used to determine Serbia's Eurovision representative three times. The most memorable moment for Serbia in the contest has to be Marija's 2007 winning entry "Molitva".
Gaining momentum after Serbia's Eurovision win, Beovizija was on the radar in the Eurovision fandom. The sixth winner of the festival was the immensely popular Jelena Tomasevic and her ethnic ballad "Oro".
Unfortunately, the last edition of Beovizija resulted with a non qualification at Eurovision. Despite delivering a vivid performance, Marko Kon did not manage to take Serbia to the finals with his entry "Cipela".
Who should win Serbia's Beovizija 2018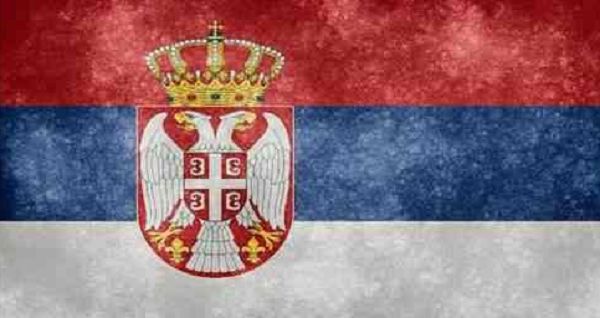 Who should win Serbia's Beovizija 2018?
Share your thoughts with us on all social media platforms at @ESCXTRA and vote in our poll.