YOUR SONG IS OUT! No, not YOUR'S, I'm talking about Alfred and Amaia's (let's just call them Almaia from now on, who are we kidding here) eurovision entry "Tu Cancion" which got a fresh re-relase. I hope you've brought tissues.
It's been a Disneyesque love story from the very beginning. They met as part of Operación Triunfo and immediately felt a strong connection. One thing led to another and they have been unable to take their eyes off each other ever since. Now they are taking their journey all the way to Lisbon, where they will continue looking like two lovestruck puppies.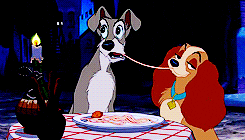 Get to the song already
Oh right, right! They somehow managed to take the time away from cuddling to remaster their Eurovision Song Contest 2018 entry "Tu Canción" Fresh off the grittle, all the sugary gumdrop goodness is ready to be listened to down below. We know that they are still busy filming the music video, so keep a look out for that very very soon!
https://www.youtube.com/watch?v=arXd-WjUXD0
What do you think of the new version? Are you pleased with it? Has anyone ever looked at you like Alfred looks at Amaia?

Let us know in the comments below and on social media @ESCXTRA!