Finally, the day is here; Melodi Grand Prix! In a few hours we will know which of the ten MGP finalists will fly the Norwegian flag in Lisbon come May. The Norwegian people, and the international jury, will have to decide between, among others, a former Eurovision winner and a totally unknown 19 year old. Nine of the songs will be performed in English, one in Norwegian. The genres vary from rock to R-n-B to ballads to pop. 
XTRA Preview: Melodi Grand Prix
As so many times before, Melodi Grand Prix is the selection method chosen by NRK to find Norway's Eurovision Song Contest entry. Melodi Grand Prix has been was used to select the Norwegian Eurovision entry, ever since the country's debut year; 1960. The format and rules have varied a bit over the years; semis or just one big final, language rule or not, number of entries and so on. However, on the whole, NRK is very happy with Melodi Grand Prix as their selection process. 2018 will be Norway's 57th Eurovision participation.
XTRA Review: Melodi Grand Prix 2018
We have reviewed the ten finalists, and we are presenting our reviews here in tonight's running order.
Stella & Alexandra – "You Got Me"
Wiv: This is the stereotypical "fun, cute summer song". Problem is it gets boring real quick. Also, I really don't know what this is gonna be like live. I'm happy Stella will be rapping instead of singing (cough; Dusseldorf…), but it might turn out a bit of a mess.
Score: 5/10
Tom: Great energy and I love the dynamic of the two singers. How this works on stage will make the difference.
Score: 7/10
Sami: This sounds more like a MGP Junior song. Stella's rapping isn't really impressive and even Alexandra has a sweet voice, the chorus is so lame.
Score: 2/10
Dominik: Now we're talking! This is dynamic, powerful and such a strong song! Would love to see this on stage. Both have so much energy. This will heat up the audience! Love it!
Score: 9/10
Aleksander Walmann – "Talk to the Hand"
Wiv: This is one of two songs in this final that I feel could last for another minute or three. I love Aleksander's voice, we know he can sing live, the beat is super cool…there are so many things I could mention! I would be a very happy Norwegian indeed, if my fellow countrymen decide to send this to Lisbon.
Score: 7/10
Tom: Another strong song after "Grab The Moment" which follows a similar style. I think the competition is tougher this time and maybe it's too early to repeat last year. Score: 7/10
Sami: It's not quite as good as "Grab the Moment", but I still love this song. I could listen Aleksander singing for hours, there is just something extremely likeable about his voice. The song is very catchy and I love that riff!
Score: 9/10
Dominik: This is amazing! Such a strong song! "Grab The Moment" was awesome, but "Talk To The Hand" can easily keep up. This would be such a great entry for Norway and Alex has just so much charisma in stage! This would be brilliant!
Score: 9/10
Ida Maria – 'Scandilove"
Wiv: I was soooo happy when I found out that Ida Maria was gonna participate in MGP! I love her voice and her quirky style, and she is genuinely one of the coolest rock chicks around. And then this. Words fail me.
Score: 2/10
Tom: Crazy but addictive. This will be one people are talking about. Maybe not the pick for Lisbon, but it's going to be great fun at MGP.
Score: 6/10
Sami: This is just so stupid, everything about it. It sounds more like a demo than a finished song. Ida Maria sounds so annoying too.
Score: 1/10
Dominik: This is just perfect! From song title to the lyrics. The song will stick out and I want a crazy performance for this. I'd love to see this in Lisbon!
Score: 9/10
NICOLINE – "Light Me Up"
Wiv: I like this song a lot, and Nicoline is a wonderful singer! I love the way the different parts of the song, despite sounding like they shouldn't belong together, fit together perfectly. As with a lot og the other MGP entries I'll very happily dance to this! And the "I don't wanna go home yet" part has become my "leaving Iceland" soundtrack! Still, there is something missing, that I just can't pinpoint.
Score: 7.5/10
Tom: Nice song but ultimately forgettable. There's little here that grabs my attention. Score: 6/10
Sami: The verses are fine and it builds up nicely, but the chorus is so repetitive. The production is very modern though and overall it's not that bad song.
Score: 5/10
Dominik: It's a nice song. It would probably easy be one of the top songs in other countries. Nevertheless, I think it's very hard to stick out in this strong line-up. It's still a very well made song and great to listen to.
Score: 6/10
Tom Hugo – "I Like I Like I Like"
Wiv: I can't exactly say "I Like, I Like, I Like", but I will very happily dance to this in Euroclub! And anywhere else for that matter. Other than that it's very forgettable, which is kinda strange with such a repetitive chorus. I haven't heard Tom Hugo live, so I've no idea how good it's gonna be. Colorful performance guaranteed, no?
Score: 4.5/10
Tom: I Don't Like, I Don't Like, I Don't Like.
Score: 4/10
Sami: I can understand why some people might find this annoying, but I actually like this song. I like the vibe of it and it gets me moving and happy. The chorus is bit repetitive, but also very catchy.
Score: 8/10
Dominik: Super radio friendly! I can imagine a very colourful performance. Like, everything over the top and I'd love this! Super uplifting <3
Score: 7/10
Charla K – "Stop the Music"
Wiv: To me, this is the most "invisible" song this year. You know the songs that you forget the minute they stop, right? This is the kind I song I forget halfway through…
Score: 2/10
Tom: Good solid song, and something I usually like at MGP. However there's not enough here to stand out. Not the winner but deserves a good placing.
Score: 6/10
Sami: This is such a beautiful song. It's very contemporary and radio-friendly, but I'm bit worried it might get lost on the Eurovision stage. It's somehow very melancholic, which I like a lot.
Score: 7/10
Dominik: It kinda feels like, that the chorus can't keep up with the modern verses and the bridge. It's interesting, but I fear, that the audience need too long to connect with the song.
Score: 5/10
Alejandro Fuentes – "Tengo Otra"
Wiv: I really like Alejandro's voice, and I love it when he sings in Spanish, which is a wonderful singing language. I like the beat, and can totally see myself dancing to this. It does get a bit samey after a couple of minutes, though. And I don't think Norway will go for a song in Spanish for Eurovision.
Score: 5.5/10
Tom: Spanish songs will be a trend in Lisbon. I'm not buying it. (unless of course it's from Spain!) Nope.
Score: 2/10
Sami: This is so generic and really, extremely boring. There is nothing that would make me want to listen to this again. Maybe we haven't had anything like this at Eurovision recently, but there are enough similar songs on the charts everywhere in the world. Score: 1/10
Dominik: I'm not really a fan of all these spanish summer songs. I can totally see me dancing to it in my summer holidays at the beach, but I don't know if this would work on the stage at Eurovision. Moreover, it has the same beat through the whole song. Probably not sticking out enough.
Score: 5/10
Vidar Villa – "Moren din"
Wiv: I. Hate. This. Song. If this wins MGP I will claim to be Icelandic in Lisbon. (The guys are super nice, though, and the vocals are fine. I just can't stand the song!)
Score: 0/10
Tom: I thought this was a good catchy song and then I found a translation of the lyrics! Ok it's not serious but i'm not sure this is worthy of winning!
Score: 3/10
Sami: Yes, the lyrics are so stupid, but I love the music. This genre hasn't been that popular since 2012, but I don't mind it coming back. And hey, if this goes to Eurovision, people outside Norway won't know what they sing about.
Score: 8/10
Dominik: This already gives me total summer vibes. I can totally see this doing well. People will love this, because it has a great melody and you can clap along to it.
Score: 8/10
Rebecca – "Who We Are"
Wiv: I think this is the MGP 2018 winner. Norwegians love their ballads, and this is the only proper ballad in the final. Add to that the fact that it's a good ballad, and Rebecca's pitch perfect, rock solid vocals, and I think we have a winner. THis is also the second song I wish was longer. Much longer! It's NOTHING compared to "Monster", though.
Score: 7.5/10
Tom: Big fan of Mørland's 'A Monster Like Me' so good to have him back here as a writer. Great vocals from Rebecca and the song builds up nicely. Staging needs to sell this, especially up against the fun songs grabbing the attention. My pick to win.
Score: 9/10
Sami: I really love the lyrics and the message of this song. I'm not sure if this will do extremely well in Lisbon, but I'm quite sure that Norway will choose this. I don't mind it though, even it's not my favourite from this year's Melodi Grand Prix.
Score: 7/10
Dominik: Perfection! Just perfection! Morland did it again! I like the details of the song. How it builds itself and how they use the backing vocals. 3 minutes can be so short. Could listen to it again and again and again!
Score: 9/10
Alexander Rybak – "That's How You Write a Song"
Wiv: I never really wanted Alexander to return to MGP as a singer; what he did last time was so monumental that any attempt on a repeat would be a certain fail. The song in itself is okay, and I really like the message of it. Alexander is his usual charming self and while he was good already in 2009, he has become a much better singer since then. He still has most the package from last time, however, and the performance will be great.
Score: 7/10
Tom: Unexpected! Get over the shock and you find a catchy fun song. Good staging potential, with Rybak's charm winning people over.
Score: 8/10
Sami: Rybak got very lazy with this one. Most of the song is just non-sense without any actual meaning. I like Alexander's voice and the music though.
Score: 4/10
Dominik: I expected something else, but this is catchy and much more fun than "Fairytale". It kinda feels like, that he came back to have fun and enjoy the whole experience again. Maybe he couldn't enjoy it that much in 2009, because of all the pressure? Nice song!
Score: 7/10
Who do we want?
The XTRA Jury, this time consisting of Wiv, Tom, Sami and Dominik, has spoken. Below you can see the average score for each of the songs. And remember; this is not a prediction; it's just their personal opinions!
Their favorite tonight is Rebecca and her beautiful ballad, "Who We Are"!
"Who We Are" – Rebecca: 8.35
"Talk to the Hand" – Aleksander Walmann: 8
"That's How You Write a Song" – Alexander Rybak: 6.5
"Light Me Up" – NICOLINE: 6.125
"I Like I Like I Like" – Tom Hugo: 5.875
"You Got Me" – Stella & Alexandra: 5.75
"Stop the Music" – Charla K: 5
"Moren din" – Vidar Villa: 4.75
"Scandilove" – Ida Maria: 4.5
"Tengo Otra" – Alejandro Fuentes: 3.375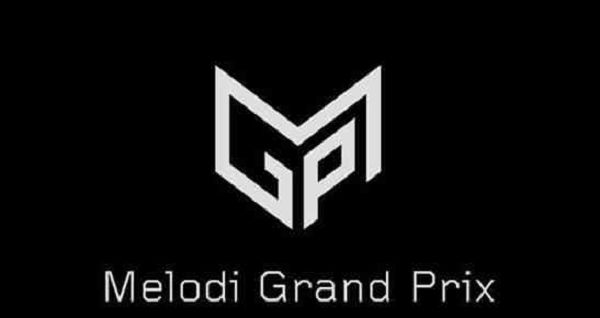 Who should win Norway's Melodi Grand Prix 2018 ?

Which of these ten finalists do you like the best? Let us know in the poll!