Welcome to The Xtra Files, our new series which will give you an insight into what the team at ESCXTRA think of your favourite entries into this year's contest! Today, we review Ukraine.
Now that all the songs have been released, we are able to review each and every one of them. Our honest and brutal reviews will keep you entertained until the rehearsals start on 30 April! We will also each give a score out of 10 for every entry, and create an ESCXTRA leaderboard of the entries!
The series begins today, with reviews of the Ukrainian entry, 'Under The Ladder' by Mélovin, from Hlynur, Miki, Nathan, Ryan, Tim and Wiv. Let's get started!
The Reviews
Hlynur
At first I was not so impressed. However, this song is growing on me big time. It has a nice rhythm, is good for running and I will definitely add it to my first marathon playlist! Plus, the contact lens thing is kinda cool!

Miki
This is a case where a good song becomes great live. I really enjoyed the passion that Mélovin put into his performance at Vidbir. The burning piano, the flaming steps – it all created an ambiance and made the show that much more enjoyable. His vocals are on point and he truly enjoys being on stage. However, I feel that he really should work on his pronounciation because at times I feel he's performing his entry in Ukrainian. Overall, I really appreciate this entry in the lineup so thumbs up for Mélovin.
Nathan
Whilst I think the chorus of "Under the Ladder" is alright, the entry as a whole doesn't captivate me or keep me entertained for the full three minutes. It's not awful but it's also not a great entry. This will probably be somewhere on the upper right hand side of the scoreboard in the Saturday night show.
Ryan
This is just a fantastic pop song. There's elements of dance, rock and classical music all combined within "Under The Ladder", and who can deny themselves the insanely catchy "oh oh oh" hook? I don't find Mélovin's diction off-putting as some do, instead I love the quirkiness of his voice and his stage presence is one of the strongest in this year's field. Ukraine should be making a swift return to the top 10 in Lisbon!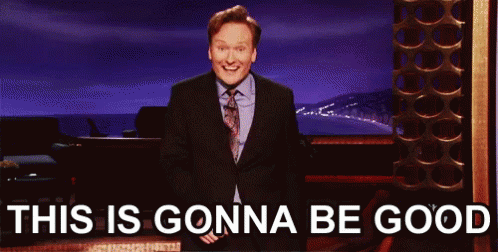 Tim
When the song starts, it sounds a bit like Gravity. However, as the song goes on and the tempo changes, that is when things get really interesting. It is like wine and cheese for me with this song. I liked it better as the song went on, he performs it really well though and he executes his vocals really well.
Wiv
I still don't deal too well with these monotonous, canned drum beats, so this is definitely not a song for me. The part right after he runs up the stairs and starts playing the piano has a nice rock feel to it. However, this will end up on the lower right side of my scoreboard.

Scores
| | | | | | |
| --- | --- | --- | --- | --- | --- |
|  Dominik |  6 |  Nick |  8 |  Tim |  8 |
|  Hlynur |  7 |  Riccardo |  10 |  Tom |  7 |
|  Lisa |  5 |  Rigmo |  9.5 |  Vincent |  6 |
|  Luke |  9 |  Rodrigo |  7 |  Wiv |  3 |
|  Matt |  5.5 |  Ryan |  9 |  Yassia |  7.5 |
|  Miki |  8 |  Sami |  9 | | |
|  Nathan |  5 |  Simon |  2 | | |

Therefore, the average score for Ukraine is 6.92.
Leaderboard
Ukraine kicks off our leaderboard with a score of 6.92.
Ukraine – 6.92

Tomorrow, it will be the turn of Iceland to be reviewed.
Do you agree with our reviews of Ukraine? What are your thoughts on Under The Ladder?

Let us know in the comments below and on social media @ESCXTRA!