Welcome to The Xtra Files, our series which will give you an insight into what the team at ESCXTRA think of your favourite entries into this year's contest! Today, we review Iceland.
Now that all the songs have been released, we are able to review each and every one of them. Our honest and brutal reviews will keep you entertained until the rehearsals start on 30 April! We will also each give a score out of 10 for every entry, and create an ESCXTRA leaderboard of the entries!
Today we have reviews of the Icelandic entry, 'Our Choice' by Ari Ólafsson, from Dominik, Lisa, Riccardo, Rigmo, Sami and Simon. Let's get started!

The Reviews
Dominik
Iceland is just amazing! Many people may think it's dated or not unique enough, but I think exactly the opposite. The song is great and full of emotions. Moreover, when Ari performs it on stage, you can just love it. Vocals are on point and it's just a great ballad. He puts everything he can in singing this song and I hope he will do well with it. It's in my top 10 this year. "Our Choice" is precious and one of the diamonds this year for me. So much love for this.
Lisa
There was me thinking 'That Sounds Good To Me' died in 2010, but no it's been resuscitated in 2018 as 'Our Choice'. Speaking of choices… that key change is certainly something for my eardrums. I'm just not a fan of these cliché reality show winner's single type ballads. Going to be another difficult year to the ever growing list for Iceland I'm afraid.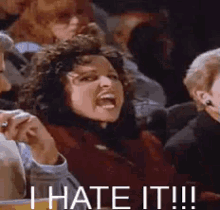 Riccardo
Oh I like Ari and I was hoping he would go to Songvakeppnin. But with another song. Look, I don't hate this and he is so sweet on stage. But at times his performance reminds me of a Simon Cowell's quote that says that it's like having a cup of coffee with 7 tea spoons of sugar.
Rigmo
This is narcolepsy in song form. I would tell you my thoughts, but every time I try listening to it, I pass out and smash my face into the keyboard only to wake up an hour later and not remember ANY of it. So instead I'm going to have to write this AS I'm listening to it. Okay, pressing play NOW…and…nope, I've got NOTHING. I can hear some notes. He…he has a nice smile? At least I'm awake this time, I've actually gotten through this sentenzzzzzzzzzzzzz….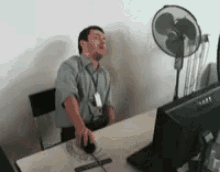 Sami
This year's Songvakeppnin had few good songs and bad live vocals. Ari probably stood out with his lovely smile. But the song, it's such a generic ballad. It really does nothing for me. I'm not even sure what the song is trying to accomplish. It just is there without a purpose.
Simon
Ari brings a great vocal and an energetic performance to an otherwise predictable entry. Some may say timeless ballad; others may say dated. How many times has a nordic country sent this before? The distinctive moments are a screech and a couple of major chords of the minor third, none of which sit comfortably. Ari can't half sing though.
Scores
| | | | | | |
| --- | --- | --- | --- | --- | --- |
|  Dominik |  8 |  Nick |  3.5 |  Tim |  6 |
|  Hlynur |  7.5 |  Riccardo | 6 |  Tom |  3 |
|  Lisa |  0 |  Rigmo |  3 |  Vincent |  6 |
|  Luke |  2.5 |  Rodrigo |  2 |  Wiv |  7.5 |
|  Matt |  4 |  Ryan |  6.5 |  Yassia |  4 |
|  Miki |  2 |  Sami |  2 | | |
|  Nathan |  1 |  Simon |  5 | | |

Therefore, the average score for Iceland is 4.18.
Leaderboard
Iceland reaches 2nd place with a score of 4.18.
Ukraine – 6.92

Iceland – 4.18
Tomorrow, it will be the turn of Finland to be reviewed.
Do you agree with our reviews of Iceland? What are your thoughts on Our Choice?

Let us know in the comments below and on social media @ESCXTRA!