Welcome to The Xtra Files, our series which will give you an insight into what the team at ESCXTRA think of your favourite entries into this year's contest! Today, we review Georgia.
Now that all the songs have been released, we are able to review each and every one of them. Our honest and brutal reviews will keep you entertained until the rehearsals start on 30 April! We will also each give a score out of 10 for every entry, and create an ESCXTRA leaderboard of the entries!
Today we have reviews of the Georgian entry, 'For You' by Mariette Iriao, from Dominik, Miki, Rigmo, Ryan, Vincent and Wiv. Let's get started!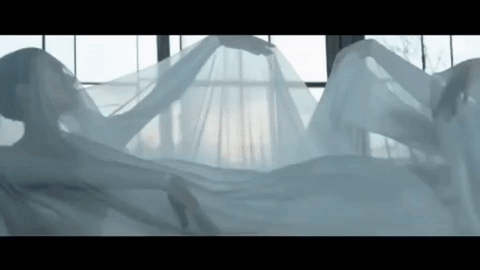 The Reviews
Dominik
When I first listened to Georgia, I turned it off after about 30 seconds. That's not the best sign. Thinking about it now, it was a mistake. The song "For You" is actually a very good ballad. It reminds me of Croatia 2013. When I saw the group, I wasn't expecting this song, which is a nice contrast. I don't think it'll qualify, but it's a well done entry.
Miki
"For You" is quite an interesting mix of different styles and I do respect it as a piece on its own. However, I am not sure this will fair well with the average viewer at home, mainly cause the song doesn't have an obvious hook. With that being said, I do enjoy this and it truly adds a different flavor to the competition, plus we finally get to hear Georgian at Eurovision.
Rigmo
ALL STAND FOR THE NATIONAL ANTHEM. I'm guessing the lyrics are just "PLEASE LET THERE BE MORE OF US ON STAGE", as they arm wrestled to see who had to stay home. EBU, look at these sad, sad men and their beards, don't you feel just a little bit sorry? Cheer up, guys, I kinda like your song even if it sounds like it belongs in a dentist's office.

Ryan
I appreciate Georgia's efforts to present an entry completely true to their culture, however "For You" doesn't strike any reaction within me. There's no memorable melody or refrain within this song, however there is potential for an uplifting atmospheric live performance of this song in Lisbon, similarly to how Croatia's 2013 entry "Mizerja" was much improved live.
Vincent
Somewhat poetic, but yet quite boring. That much is a good description of how I see this song. It's just not a genre I like, and neither is it "qualifying" genre. But the lyrics are good and the music is still likeable.

Wiv
I have no idea what they are singing, but their voices and the melody still manage to touch my soul. I love the harmonies, and it kinda sounds like the ocean; waves gently washing over you. And I'm delighted by the language choice; Georgian is soooo beautiful!
Scores
| | | | | | |
| --- | --- | --- | --- | --- | --- |
| Dominik |  6 | Nick |  0.5 | Tim |  4 |
| Hlynur |  7 | Riccardo |  4 | Tom |  1 |
| Lisa |  0.5 | Rigmo |  6 | Vincent |  5 |
| Luke |  1 | Rodrigo |  3 | Wiv |  9 |
| Matt |  7 | Ryan |  3.5 | Yassia |  4 |
| Miki |  5 | Sami |  3 | | |
| Nathan |  4 | Simon |  6 | | |

Therefore, the average score for Georgia is 4.18.
Leaderboard
Georgia reaches 3rd place with a score of 4.18.
Finland – 7.66
Ukraine – 6.92

Georgia – 4.18
Iceland – 4.18
Tomorrow, it will be the turn of Albania to be reviewed.
Do you agree with our reviews of Georgia? What are your thoughts on For You?

Let us know in the comments below and on social media @ESCXTRA!