Welcome to The Xtra Files, our series which will give you an insight into what the team at ESCXTRA think of your favourite entries into this year's contest! Today, we review Albania.
Now that all the songs have been released, we are able to review each and every one of them. Our honest and brutal reviews will keep you entertained until the rehearsals start on 30 April! We will also each give a score out of 10 for every entry, and create an ESCXTRA leaderboard of the entries!
Today we have reviews of the Albanian entry, 'Mall' by Eugent Bushpepa, from Dominik, Rodrigo, Ryan, Simon, Tom and Wiv. Let's get started!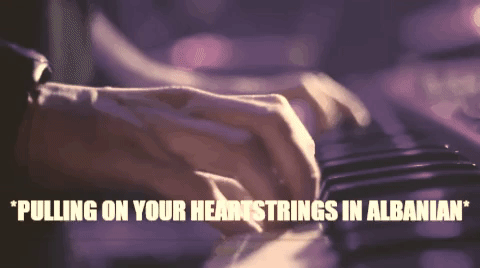 The Reviews
Dominik
"Mall" is a solid song, to start with something positive. However, I'm not feeling anything listening to the song. I can't say, that I like or dislike it. It's just there. Eugent is a good performer, but I don't think he can get the sinking ship into the final.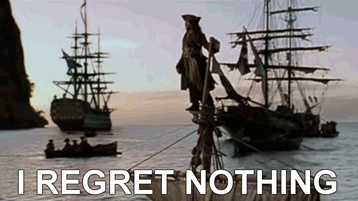 Rodrigo
This one seems to be slipping under everyone's radar, and yet I would classify it within the best entries of the year. Eugent's voice is extremely powerful and he seems to effortlessly deliver a solid performance of Mall. I fear this may get overlooked in the first half of the first semi, but definitely deserves a spot in the final. One of the strongest Albanian entries ever.
Ryan
Eugent's voice is one of the best in this year's competition, powerful, emotional while hitting his notes is effortless. "Mall" is wonderfully euphoric and you can't help but get swept up into the song as it progresses to its anthemic climax. This is made for an arena, and I think this could spring a surprise in Lisbon.
Simon
Lovely! Uplifting stuff from a guy with mighty impressive vocal range and some melodic lines to get stuck in your head. Albania is almost inevitably a disappointment when it comes to staging – fingers crossed there's a fresh plan for Mr Bushpepa. Not to everyone's taste but it will stand out.

Tom
Finally a change from the female solo acts, so respect for the change and for sticking to Albanian. Unfortunately the song doesn't jump out as a sure qualifier but it has a lot going for it. Vocals are excellent and the music accessible, maybe the right staging and camera work will lift the song's chances.
Wiv
I like this a lot, though not as much as I thought I would. Being a rock chick, I love the rock elements, but I'm not too convinced by the rather Irish overall sound of it. It's still definitely (mid) left side for me though. Oh and; #hotdrummeralert

Scores
| | | | | | |
| --- | --- | --- | --- | --- | --- |
| Dominik |  5 | Nick |  4 | Tim |  7 |
| Hlynur |  4 | Riccardo |  5.5 | Tom |  5 |
| Lisa |  2 | Rigmo |  6 | Vincent |  5.5 |
| Luke |  1.5 | Rodrigo |  8.5 | Wiv |  6 |
| Matt |  6 | Ryan |  7.5 | Yassia |  5 |
| Miki |  6 | Sami |  5 | | |
| Nathan |  6 | Simon |  9 | | |

Therefore, the average score for Albania is 5.50.
Leaderboard
Albania reaches 3rd place with a score of 5.50.
Finland – 7.66
Ukraine – 6.92

Albania – 5.50
Georgia – 4.18
Iceland – 4.18
Tomorrow, it will be the turn of Bulgaria to be reviewed.
Do you agree with our reviews of Albania? What are your thoughts on Mall?

Let us know in the comments below and on social media @ESCXTRA!