Welcome to The Xtra Files, our series which will give you an insight into what the team at ESCXTRA think of your favourite entries into this year's contest! Today, we review Belarus.
Now that all the songs have been released, we are able to review each and every one of them. Our honest and brutal reviews will keep you entertained until the rehearsals start on 30 April! We will also each give a score out of 10 for every entry, and create an ESCXTRA leaderboard of the entries!
Today we have reviews of the Belarusian entry, 'Forever' by Alekseev, from Matt, Nick, Riccardo, Ryan, Sami and Tim. Let's get started!

The Reviews
Matt
I've not followed Alekseev's career but I'm told he's tipped to be a star. If that's the case then he is much better than this song! There is a Russian language version knocking about online that sounds so much better. This will scrape through the semi final and do nothing on the Saturday final.
Nick
Windows wide open, flying so high. I bet you you don't really want to try that in real life unless you want to end it. This song doesn't make me want to end things, but it sure does make me wonder where the magnificent skies are he keeps mentioning. This song calls for rain, hail and thunder. Not what I'd call a magnificent sky…
Riccardo
Well, this was one of my least favorites in Belarus so of course it had to win! It's such a drag it feels like I lost a bet and the person is showing off to me that he/she won by being obnoxious. Next, please!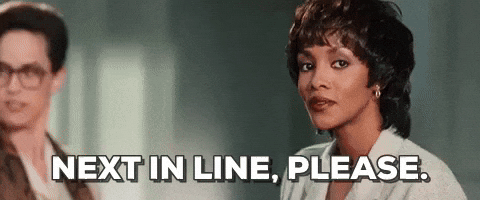 Ryan
It was impossible for Belarus to match the quality of "Story of My Life", but "Forever" is a solid entry that feels contemporary. The staging of the live performance of this track in Eurofest was a moment and I don't rule out Belarus pulling out some sensational staging in the Altice Arena in May.
Sami
"Forever" is not a bad song, but it feels so dated. It definitely sounds like it's coming from eastern Europe and has some nice melancholy. Alekseev didn't sound that great at the national selection, but I am sure he will sound better in May. The performance was good, even it was trusting a bit too much to one trick.
Tim
Overall, the song does sound a bit dated, if I am being honest, I would have preferred if they sent the song in Russian as it sounds better that way. But overall, it is a song that I can download and be tolerable to listen to. I think they will qualify this year.
Scores
| | | | | | |
| --- | --- | --- | --- | --- | --- |
| Dominik |  7 | Nick |  5 | Tim |  5 |
| Hlynur |  2 | Riccardo |  3 | Tom |  6 |
| Lisa |  2.5 | Rigmo |  9.5 | Vincent |  7 |
| Luke |  2 | Rodrigo |  6 | Wiv |  2 |
| Matt |  5.5 | Ryan |  7 | Yassia |  7 |
| Miki |  5 | Sami |  5 | | |
| Nathan |  6 | Simon |  2 | | |

Therefore, the average score for Belarus is 4.97.
Leaderboard
Belarus reaches 5th place with a score of 4.97.
Finland – 7.66
Bulgaria – 7.63
Ukraine – 6.92

Albania – 5.50
Belarus – 4.97
Georgia – 4.18
Iceland – 4.18
Tomorrow, it will be the turn of Moldova to be reviewed.
Do you agree with our reviews of Belarus? What are your thoughts on Forever?

Let us know in the comments below and on social media @ESCXTRA!