Welcome to The Xtra Files, our series which will give you an insight into what the team at ESCXTRA think of your favourite entries into this year's contest! Today, we review Moldova.
Now that all the songs have been released, we are able to review each and every one of them. Our honest and brutal reviews will keep you entertained until the rehearsals start on 30 April! We will also each give a score out of 10 for every entry, and create an ESCXTRA leaderboard of the entries!
Today we have reviews of the Moldovan entry, 'My Lucky Day' by DoReDos, from Nathan, Rigmo, Rodrigo, Simon, Vincent and Yassia. Let's get started! The Reviews
Nathan
Moldova have provided us with a great entry which totally reflects their culture and identity. For me, Moldova always sends a strong entry when it embodies elements of its culture. It's also worth saying that it's been worth the wait for DoReDoS to finally be selected to represent their nation! After many decent failed attempts, succeeding with a Kirkorov song will be a dream come true for the group and I'm sure they'll set the stage alight in Lisbon, as long as they get their stage outfits right!
Rigmo
Chef Kirkorov has prepared a dish for us, just add 1 cup of Moldova 2012, a teaspoon of Dmitry Koldun and dump it all over a bag of Doritos. As a lover of junk food, I've been eating it non-stop for weeks now. It's just too much fun to resist, even if you have to do it alone when nobody sees you. Unfortunately, I'm pretty sure this is also highly poisonous so if future reviews will be done by a guy called "Sigmund", you'll know what happened to me.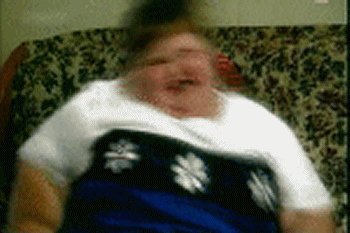 Rodrigo
Not sure how to review this without resorting to swearing and insulting. So I'll just say this is two minutes too long…
Simon
I didn't watch this national final, but seeing the winner makes me rather curious what the rest must have been like. Three minutes is a struggle. Hats off to DoReDos for keeping smiling to the end!
Vincent
"Number one […], Number two […]". Is it just me or is she flirting with both of them, basically calling them "you the first guy and you the second guy"? Moldova, the country of free love since 2017! By the way, it's a cheap funny song, with cheesy lyrics anyway. BUT it is enjoyable enough, and if they could reproduce the videoclip's atmosphere better on stage, it would be a nice package.

Yassia
I feel Kirkorov's presence in the song 😉 It's like Dmitry Koldun, but Moldavian style and music…hahah! I was almost scared when the third guy suddenly appeared on stage…"real magic" 😉 The song is very bouncy I would say, but I don't think it would attract much attention and votes.
Scores
| | | | | | |
| --- | --- | --- | --- | --- | --- |
| Dominik |  6 | Nick |  2.5 | Tim |  7 |
| Hlynur |  1 | Riccardo |  1 | Tom |  6 |
| Lisa |  8.5 | Rigmo |  9 | Vincent |  6 |
| Luke |  7 | Rodrigo |  2 | Wiv |  3 |
| Matt |  5 | Ryan |  7 | Yassia |  6 |
| Miki |  1 | Sami |  8 | | |
| Nathan |  6.5 | Simon |  1 | | |

Therefore, the average score for Moldova is 4.92.
Leaderboard
Moldova reaches 6th place with a score of 4.92.
Finland – 7.66
Bulgaria – 7.63
Ukraine – 6.92

Albania – 5.50
Belarus – 4.97
Moldova – 4.92
Georgia – 4.18
Iceland – 4.18
Tomorrow, it will be the turn of Germany to be reviewed.
Do you agree with our reviews of Moldova? What are your thoughts on My Lucky Day?

Let us know in the comments below and on social media @ESCXTRA!