Welcome to The Xtra Files, our series which will give you an insight into what the team at ESCXTRA think of your favourite entries into this year's contest! Today, we review Germany.
Now that all the songs have been released, we are able to review each and every one of them. Our honest and brutal reviews will keep you entertained until the rehearsals start on 30 April! We will also each give a score out of 10 for every entry, and create an ESCXTRA leaderboard of the entries!
Today we have reviews of the German entry, 'You Let Me Walk Alone' by Michael Schulte, from Matt, Nick, Rodrigo, Tim, Tom and Wiv. Let's get started!

The Reviews
Matt
Scratch the surface and there's not much here. I don't think he is really hitting the emotional heights that the lyrics of the song are suggesting. There are a few songs in Lisbon that will tug on the heart strings, but this isn't one of them. That said, it is a competitive entry that has won a national final.
Nick
Germany are back. This is a perfectly decent ballad. A lovely theme to be singing about, a great vocalist with it as well. You know, Germany managed to pick a good song this time by simplifying their entire selection proces. Michael Schulte's ballad is very 2018, so this is bound to do miles better than the past few German entries.

Rodrigo
After a series of disappointing results Germany decided to play it safe. The song works perfectly and Michael gives a solid performance. The lyrics are emotional and I am engaged from beginning to end. Totally down my alley, I hope Germany manages to get out of the bottom.
Tim
Can someone pass over some tissues? Whenever I hear this song, I can't help but feel really emotional. He really gives it his all, especially when he sang this live you can tell how emotional he gets. I really hope that Germany gets a great result this year, they really deserve it with this song.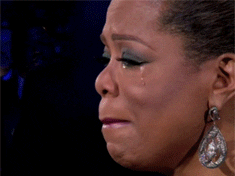 Tom
Well I guess Germany can start recovering now from it's recent poor record at Eurovision. This was the best choice to win their national final. It's a pleasant emotional song but Germany has some way to go before it has it's 'Satellite' moment again.
Wiv
This is one of my favorites this year. And though I have my very own and very personal interpretation of the lyrics, what gets me the most is his voice. It touches my soul. I really hope this does better than a lot of people predict. It sure is in my top 10. Perhaps even 3

Scores
| | | | | | |
| --- | --- | --- | --- | --- | --- |
| Dominik |  6 | Nick |  8.5 | Tim |  9 |
| Hlynur |  7.5 | Riccardo |  8 | Tom |  6 |
| Lisa |  1.5 | Rigmo |  8 | Vincent |  8.5 |
| Luke |  6 | Rodrigo |  8 | Wiv |  8 |
| Matt |  6 | Ryan |  9 | Yassia |  8 |
| Miki |  9 | Sami |  9 | | |
| Nathan |  4 | Simon |  2 | | |

Therefore, the average score for Germany is 6.95.
Leaderboard
Germany reaches 3rd place with a score of 6.95.
Finland – 7.66
Bulgaria – 7.63
Germany – 6.95
Ukraine – 6.92

Albania – 5.50
Belarus – 4.97
Moldova – 4.92
Georgia – 4.18
Iceland – 4.18
Tomorrow, it will be the turn of Lithuania to be reviewed.
Do you agree with our reviews of Germany? What are your thoughts on You Let Me Walk Alone?

Let us know in the comments below and on social media @ESCXTRA!