Welcome to The Xtra Files, our series which will give you an insight into what the team at ESCXTRA think of your favourite entries into this year's contest! Today, we review Lithuania.
Now that all the songs have been released, we are able to review each and every one of them. Our honest and brutal reviews will keep you entertained until the rehearsals start on 30 April! We will also each give a score out of 10 for every entry, and create an ESCXTRA leaderboard of the entries!
Today we have reviews of the Lithuanian entry, 'When We're Old' by Ieva Zasimauskaite, from Dominik, Hlynur, Luke, Nathan, Riccardo and Ryan. Let's get started!

The Reviews
Dominik
This is such a beautiful song. It took me 2 or 3 times listening to it, but now it's one of the best ballads of the year for me. Beautiful song, great message and good vocals. Fingers are crossed, that she will make it to the final.
Hlynur
I like the first part of the song a lot, however the song gets less exciting as it goes along. Nevertheless it doesn't go boring, just not as good. Hope it will reach the final.
Luke
It's extremely rare that a song actually makes me tear up. Music just doesn't really do that to me. This though, oh lord. I was left screaming "WHEN WE'RE OOOOOOLD" and sobbing into a tub of Ben & Jerry's. It's just so beautiful and emotional that it completely ruined my diet. Thanks, Lithuania.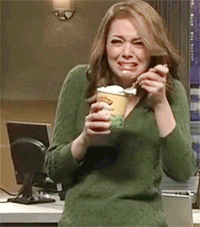 Nathan
This is a stunningly beautiful entry, so capably performed and well staged. There's not too much more to say about this other than that I hope they retain the final two lines in Lithuanian in Lisbon, it makes such a sweet song even more touching and I would love this to provide Lithuania's best result yet.
Riccardo
After last year's horror I wasn't too hopeful the never ending selection would bring anything good. Thank you Ieva for proving me wrong! The piano lover in me is rejoicing. Beautiful, sweet but not overly sweet (looking at you Spain!) and powerful. I do wish she would show some more vocal range but I still really enjoy this

Ryan
Glossing over a small blip last year, Lithuania really have found a new level of quality since 2015. "This Time" was fantastic fun and "I've Been Waiting For This Night" was Lithuania's best entry by far. That is until now. While Donny still remains Lithuania's best, Ieva runs him extremely close with this absolutely beautiful ballad that is made all the better by Ieva's gorgeous yet quirky vocal. This will stand out thanks to its wonderful simplicity, a beautiful entry.
Scores
| | | | | | |
| --- | --- | --- | --- | --- | --- |
| Dominik |  7 | Nick |  3 | Tim |  9 |
| Hlynur |  6 | Riccardo |  8 | Tom |  5 |
| Lisa |  1.5 | Rigmo |  6 | Vincent |  6.5 |
| Luke |  10 | Rodrigo |  9.5 | Wiv |  9 |
| Matt |  5 | Ryan |  9.5 | Yassia |  5.5 |
| Miki |  6 | Sami |  2 | | |
| Nathan |  8 | Simon |  7 | | |

Therefore, the average score for Lithuania is 6.50.
Leaderboard
Lithuania reaches 5th place with a score of 6.50.
Finland – 7.66
Bulgaria – 7.63
Germany – 6.95
Ukraine – 6.92

Lithuania – 6.50
Albania – 5.50
Belarus – 4.97
Moldova – 4.92
Georgia – 4.18
Iceland – 4.18
Tomorrow, it will be the turn of Montenegro to be reviewed.
Do you agree with our reviews of Lithuania? What are your thoughts on When We're Old?

Let us know in the comments below and on social media @ESCXTRA!