Welcome to The Xtra Files, our series which will give you an insight into what the team at ESCXTRA think of your favourite entries into this year's contest! Today, we review San Marino.
Now that all the songs have been released, we are able to review each and every one of them. Our honest and brutal reviews will keep you entertained until the rehearsals start on 30 April! We will also each give a score out of 10 for every entry, and create an ESCXTRA leaderboard of the entries!
Today we have reviews of the San Marinese entry, 'Who We Are' by Rebecca Jessika feat. Jenifer Brening, from Hlynur, Miki, Riccardo, Rodrigo, Ryan and Simon. Let's get started!

The Reviews
Hlynur
San Marino always makes an interesting choise. Interesting in this case does not mean good. Is it weird that I like the rapping part the most? So out of nowhere.

Miki
San Marino's 1in360 was probably the least predictable national selection of this season and it resulted with a rather random winner. Credits to Jessika, she does everything she can with this rather bland entry but then the rapping Jenifer enters the stage and we're suddenly at a loss for words. However, after a few listens to this I actually kind of get it ….. but not quite.
Riccardo
Hold on, how is it possible that I am not hating/making fun of a San Marino entry? I am actually a fan of this. The rap part is a little off-putting, but I like the refrain and I am singing along. Not sure it'll go anywhere in Lisbon, but welcome back from jokeland San Marino!
Rodrigo
Do I hear a hint of Måns' 'Heroes' in the chorus? That's probably the most remarkable thing of an entry that otherwise goes nowhere, has no real structure, no performance power and, really, no redeeming features whatsoever. It boggles the mind that San Marino went through such a convoluted selection process to end up with this. Just a big no.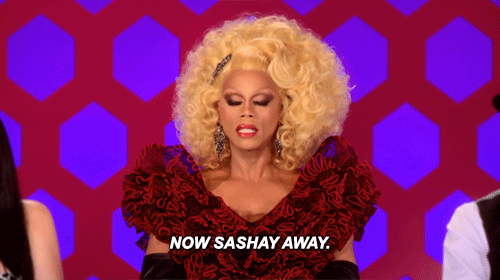 Ryan
Like many I was completely team Sara de Blue, and San Marino have thrown away what would surely have been their best Eurovision result ever. "Who We Are" is a fun pop song although fairly generic. Nevertheless, I'm pleased Jessika has finally made it to Eurovision and the addition of Jenifer adds a little bit of extra personality to the entry.
Simon
Clichéd and predictable, yet also messy and disjointed. That's quite some achievement. I'm hoping for some bizarre staging to complete the look.
Scores
| | | | | | |
| --- | --- | --- | --- | --- | --- |
| Dominik |  4 | Nick |  3 | Tim |  7 |
| Hlynur |  2 | Riccardo |  7.5 | Tom |  2 |
| Lisa |  7.5 | Rigmo |  5 | Vincent |  4 |
| Luke |  6 | Rodrigo |  0.5 | Wiv |  2 |
| Matt |  4 | Ryan |  4.5 | Yassia |  5.5 |
| Miki |  4 | Sami |  3 | | |
| Nathan |  4 | Simon |  1 | | |

Therefore, the average score for San Marino is 4.03.
Leaderboard
San Marino reaches 14th place with a score of 4.03.
Finland – 7.66
Bulgaria – 7.63
Germany – 6.95
Ukraine – 6.92

Australia – 6.76
Lithuania – 6.50
Latvia – 5.61
Albania – 5.50
Belarus – 4.97
Moldova – 4.92
Montenegro – 4.71
Georgia – 4.18
Iceland – 4.18
San Marino – 4.03
Tomorrow, it will be the turn of Armenia to be reviewed.
Do you agree with our reviews of San Marino? What are your thoughts on Who We Are?

Let us know in the comments below and on social media @ESCXTRA!