Many of us assumed that the host venue for the Eurovision Song Contest 2018 in Lisbon, Portugal, was the Altice Arena. However, the Portuguese broadcaster, RTP, have now revealed that they have selected a smaller venue to host the contest, the Pavilhão João Rocha!
UPDATE – Happy April Fool's Day!
As many of you guessed, yes, this is an April Fool's Day joke and no, Eurovision 2018 will not take place in the Pavilhão João Rocha. The host venue for this year is still the Altice Arena!
Although, this did spark some debate on our social media platforms. Would you see moving Eurovision to a smaller venue as a good move or a bad move?
"We never actually SAID it'd be the Altice…"
RTP recognise that this announcement, just over a month before the contest, will come as a shock and a disappointment to some fans who had assumed that the Altice Arena would be the host venue. The broadcaster explains:
We know this decision will surprise people. But, we never actually said that the Altice Arena would be the host venue. The Altice Arena is very expensive whereas the Pavilhão João Rocha is much cheaper. It even fits better with our idea for this year – to highlight that you don't need a big arena to make a great show!
In short – "You were silly to think we'd pick Altice."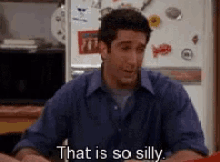 Pavilhão João Rocha
Lisbon's Pavilhão João Rocha was built only last year and is named after the former club president of the Sporting Clube de Portugal. The arena is yet to host any sort of concert or musical event; in the last year it has been used for futsal, handball, roller hockey and volleyball competitions. Hopefully this lack of experience won't be a hinderance!
The smallest venue in 28 years
The Pavilhão João Rocha has a seating capacity of 3,000 for sporting events. It is highly likely that the capacity for Eurovision will be different, as one of the walls of seats will have to be removed to make space for the stage. The floor space will also be used for people to stand.
https://www.youtube.com/watch?v=v-aN525AVbY
However, this means that the arena will be the smallest venue to host the contest since the Vatroslav Lisinski Concert Hall hosted the 1990 contest in Zagreb, Croatia (then Yugoslavia)!
A controversial move for Eurovision
This decision is likely to spark fierce debate in the Eurovision world. Many fans, often older fans of the contest, have said for many years that the contest has become too big. They even describe the singers as now looking like ants on the huge stages. These fans also point out that it's unfair on smaller countries, such as San Marino or Montenegro, who would struggle to host such an expensive show.


However, there are many fans who like how big the contest has become and want it to become even bigger! RTP's decision to move Eurovision to a smaller arena than in previous years is likely to only fuel discussions on whether the contest needs to be shrunk back down.
What are your thoughts on the Pavilhão João Rocha? Do you think the contest needs to be made smaller? Or, should it be made as big as possible?
Let us know in the comments below and on social media @ESCXTRA!