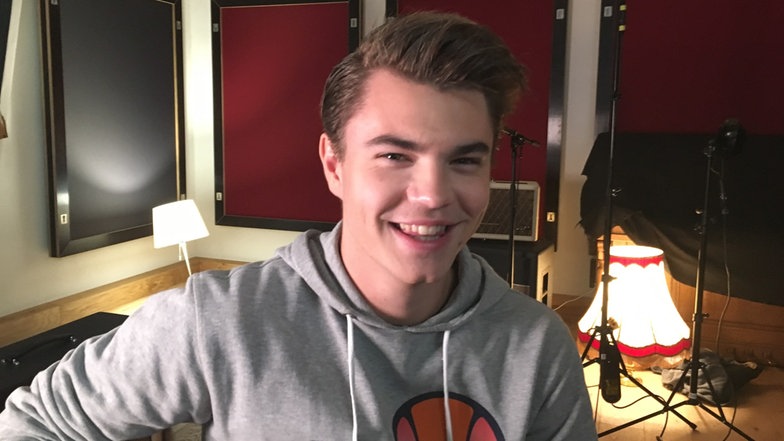 Linus Bruhn
Music and Linus just belong together. Already more than 200k people follow him on Instagram. He calls this crazy. Even more people click his videos on YouTube. Even with the age of 10 he was performing in a musical. An article from a newspaper got him on stage when they were looking for a role in the musical of "Tarzan". He played the young Tarzan for three years and won the TV show "My Name Is" where you try to make the best copy of a celebrity. His version of Justin Bieber wowed everyone! In 2015 he took part in "The Voice Of Germany".
From being able to do Michael Jackson's "Moonwalk" to having Justin Bieber as his idol, Linus has a diverse taste when it comes to music.
Lena's victory in 2010 made him a Eurovision fan and the entries of Alexander Rybak and Måns Zelmerlöw are among his favorite ESC songs. When it comes to his Eurovision performance he is open to any genre. It could be a ballad or an up-tempo song for him. He likes to perform on stage and moves how he feels right at the moment. Linus isn't into having a choreography on stage but rather decides at the moment what he is going to do. At the beginning of the workshop, he wrote songs about his family, his brother. Maybe something like this will make it to Unser Lied für Israel.
Visit Linus Bruhn online:
Facebook | Instagram | YouTube | Twitter
Listen to one of his previous songs below: