Independent Portuguese set designers HORA DO LOBO, reveal their rejected stage design bid. The stage that would have been situated inside the Altice Arena, the arena where the Eurovision Song Contest 2018 took place.
As most of you readers are well aware that when a country wins the Eurovision Song Contest, they hold the right to host the following contest. If they do accept the request a bidding phase has to occur as part of the hosting rights. After a city has won it's bid, it is usually a custom on behalf of both the city and broadcaster that they tender out the contract to design and build the stage. The stage will therefore become home of the countries and their entries when they arrive.
Capital city of Portugal, Lisbon and the Portuguese broadcaster that was responsible for the hosting of the Eurovision Song Contest 2018, RTP decided that the proposal of well known Eurovision stage designer, Florian Wieder put before them was chosen. His bid was considered the best and most appropriate for the overall package that Lisbon, Portugal and RTP wanted to present to the rest of Europe and Australia. It is also worth noting that Florian Wieder won the bid to build the stage that will be used for the Tel-Aviv contest in Israel.
A Fluid Honeycomb.
The stage designers didn't give much detail on the modus operandi as to what the stage was to supposed to represent. But like the #AllAboard slogan, it does seem to be very fluid looking. The golden swirl almost borders on honeycomb on appearance. The digital computer models also show that HORA DO LOBO wanted to incorporate the green room to the side of the stage under the fluid honeycomb structure. This make the it look more complete. This is in stark contrast to the Florian bid, that had the stage and green room on opposite ends of the Altice Arena.
Take a look at the gallery below.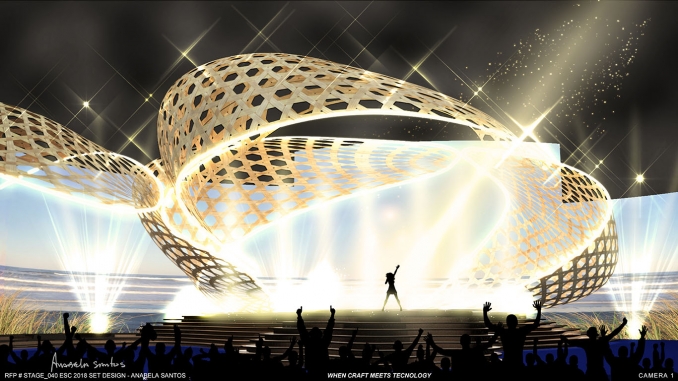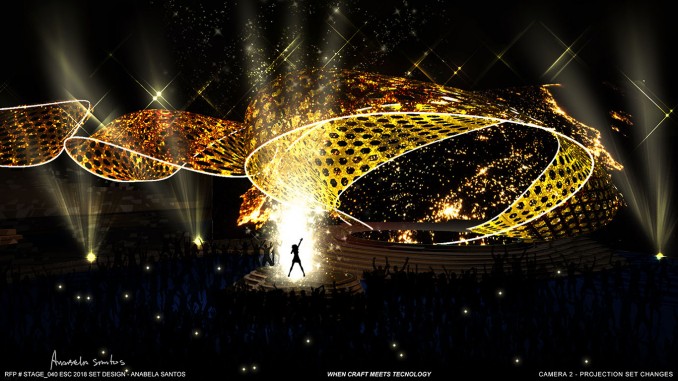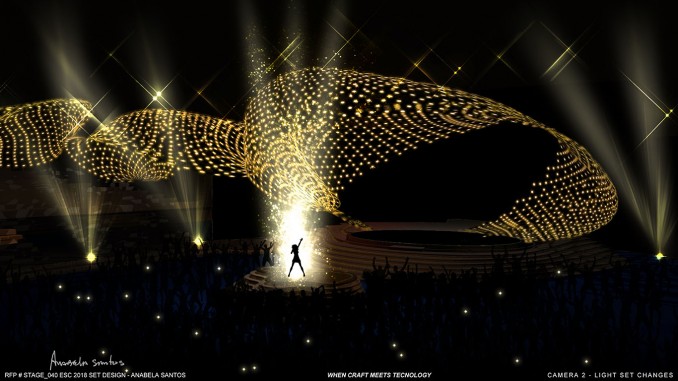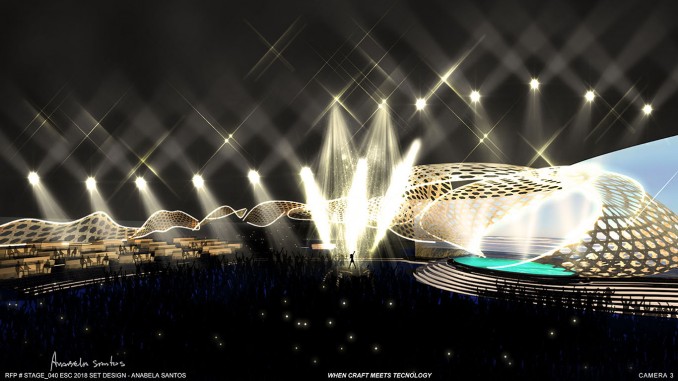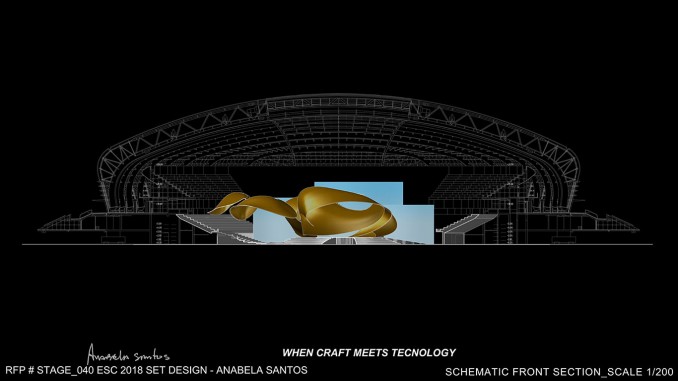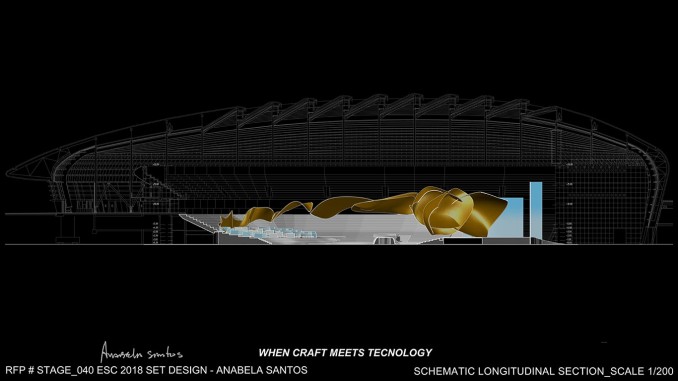 What do you think of this tender bid? Tell us in the comments below or get in contact with us @ESCXTRA on all platforms.