Tonight the final of A Dal 2019 took place to decide the representive for Hungary in the upcoming Eurovision Song Contest. A total of eight acts made it to the final of this years A Dal. During the final there are two rounds. In the first round each jury member will rank each act and the Top 4 of their voting will move to round two. In the second round it's up to only the public, who will represent Hungary this year!
Joci Pápai won A Dal 2019 with "Az én apám"
Voting result of round one (jury only):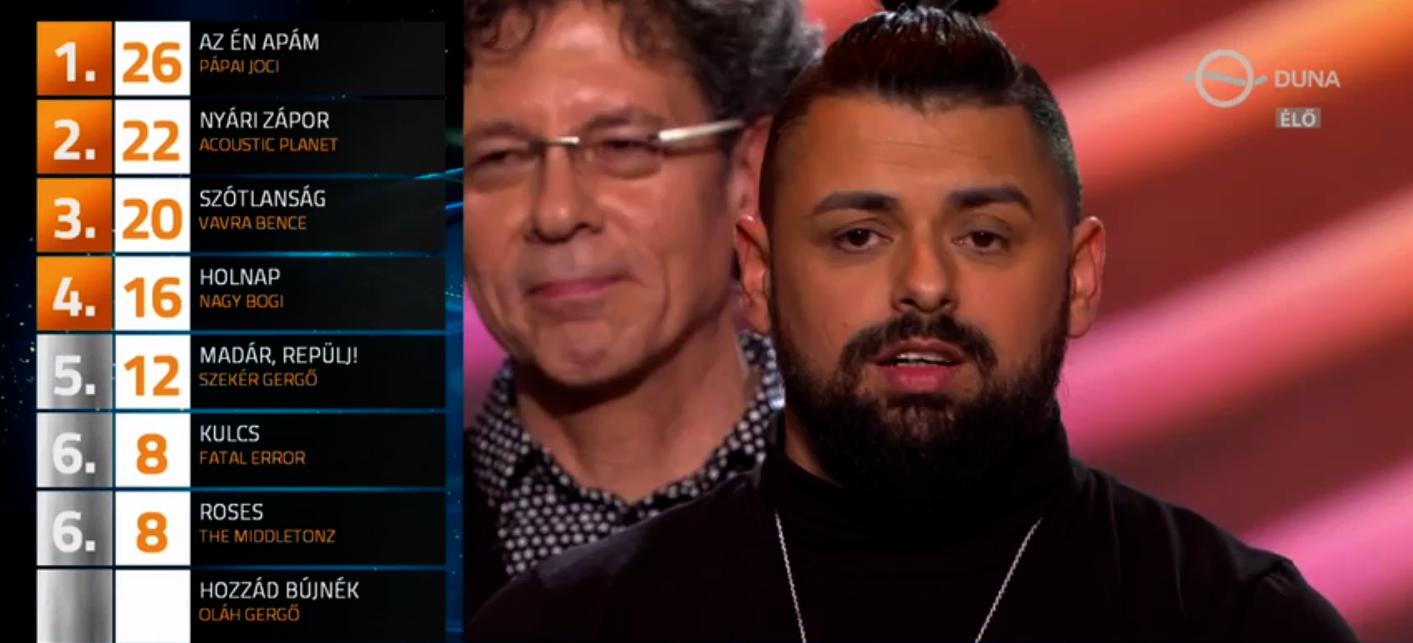 In the second round it was 100% televoting. The audience made the following decision:
Joci Pápai – "Az én apám" – WINNER
Acoustic Planet – "Nyári zápor"
Bence Vavra – "Szótlanság"
Bogi Nagy – "Holnap"
Joci Pápai will sing "Az én apám" in Tel Aviv and will represent Hungary for the second time after 2017! Listen to his entry below. What do you think of the Hungarian entry this year? Let us know in the comments below or on social media @ESCXTRA!