Welcome to The Xtra Files, our new series which will give you an insight into what the team at ESCXTRA think of your favourite entries into this year's contest! Today, we review Norway.
Now that all the songs have been released, we are able to review each and every one of them. Our honest and brutal reviews will keep you entertained until the rehearsals start on 5 May! We will also each give a score out of 10 for every entry, and create an ESCXTRA leaderboard of the entries!
The series begins today, with reviews of the Norwegian entry, 'Spirit in the Sky' by KEiiNO, from Emanuel, Luke, Nick, Rigmo, Tom O and Vincent. Let's get started!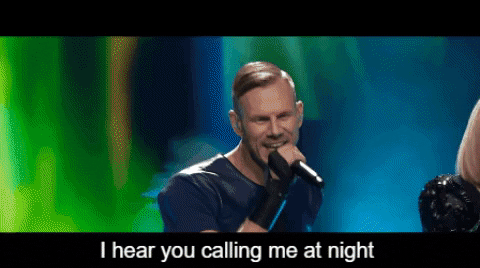 The Reviews
Emanuel
I didn't watch Melodi Grand Prix this year, and didn't listen to the song before the show either. Due to the fact that there was a huge hype around it among the Eurovision fans, my expectations were very high. This made me get a bit disappointed when I first head it. I just thought it was a bit oldfashioned. Then I started to listen to the song over and over and this was the soundtrack of my way to University for over a week. I don't think it is oldfashioned anymore, and it makes you feel kinda powerful. And I like that. Also their live performance is really good. I would say this is my favourite norwegian entry since 2015.
Luke
KEiiNO….more like KEiiYES AHAHAHAHAHAHA….shoot me. This is phenomenally good, and I'm so glad we're going to hear some Joik at Eurovision again! There's also something oddly enticing about the sami guy too, despite him looking like one of the members of Right Said Fred. This massively stands out and I can't see this doing badly in Tel Aviv. Furthermore, to go from Rybak's appalling song last year to this is an absolutely miraculous turnaround. Heia Norge!
Nick
Norway are trying to be very Norwegian. The problem is that they're not very good at being Norwegian this year. I love joik, and the appearance of a joik is excellent, I just wonder why they didn't find someone who could bring across the divine quality of the joik (Jon Henrik Fjällgren says hi). It's an upbeat little number that will sure get us in better spirits, but in terms of musical merit, I'm not sure I rate it all too highly. In fact, I would almost call this a guilty pleasure. Even though I don't always think it's a pleasure.
Rigmo
Ah, this takes me right back to Eurovision days of old. Normally, two overly joyful people talking about spirits in the sky while next to a guy shouting gibberish at the top of his lungs would be a sure ticket to the loony bin, but add a eurodisco beat behind that and suddenly it become PERFECT for Eurovision! Sure, Not-Jon-Henrik-Fjällgren comes across as a bit of a third wheel, like the friend who INSISTED on coming to the party with you and won't stop showing up when you least want him to. BUT by the time we reach the final chorus, I'm far too busy raving and shouting "WHO NUNNA HULU WHOO NUNNA" to care. Because really, who DID nunna? Makes you think, doesn't it.
Tom O
Every contest needs memorable feel good, up on your feet kind of songs that find their way to the top half of the scoreboard. Norway has one of those this year. The joik will be a gimmick to the casual viewer and the song will stay in people's heads. The Melodi Grand Prix staging was messy, so I'm hoping they go for straightfoward northern light visuals to light up the stage. I'm looking forward to this at the pre-parties!
Vincent
Ah, "Spirit In The Sky"! I remember how everyone had it as a favorite of MGP, and I felt like it was "nice, but nothing more". The selection didn't feel that strong to me anyway. But then I saw the live performance. And THAT was fabulous. Not only the staging itself (which was efficient and impactful without being complex or show-off), but the singing, the chemistry… It all became alive. And now even the studio version sounds like heaven to my ears. I do enjoy the traditionnal joik (especially after the last chorus), but that's only a part of the charm of the song, which operates in verses and choruses alike.
Scores
Angelos
6
Natalie
6
Sara
4
Costa
8
Nathan P
10
Simon
3
Dan
7
Nathan W
1
Tim
9.5
Dominik
7
Nick
7.5
Tom O
8
Emanuel
8.5
Oliver
7.5
Tom R
9
Hlynur
6
Riccardo
7
Vincent
8
Lisa
10
Rigmo
9
Wiv
3
Luke
10
Rodrigo
1
Matt
7.5
Ryan
8.5
Miki
6
Sami
10
Therefore, the average score for Norway is 6.96.
Leaderboard
Norway flies into 1st place in our leaderboard with a score of 6.96.
Norway – 6.96
France – 5.74
Lithuania – 4.78
Australia – 4.65
Tomorrow, it will be the turn of Ireland to be reviewed.
Do you agree with our reviews of Norway? What are your thoughts on Spirit in the Sky?
Let us know on social media @ESCXTRA!