Welcome to The Xtra Files, our new series which will give you an insight into what the team at ESCXTRA think of your favourite entries into this year's contest! Today, we review Ireland.
Now that all the songs have been released, we are able to review each and every one of them. Our honest and brutal reviews will keep you entertained until the rehearsals start on 5 May! We will also each give a score out of 10 for every entry, and create an ESCXTRA leaderboard of the entries!
The series begins today, with reviews of the Irish entry, '22' by Sarah McTernan, from Lisa, Nathan P, Sami, Sara, Simon and Tom R. Let's get started!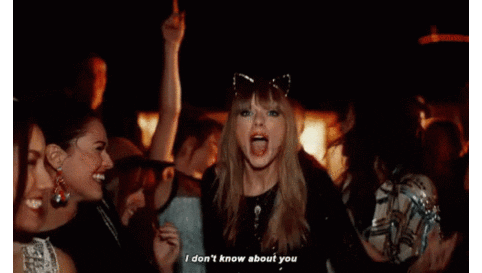 The Reviews
Lisa
Well after every Irish person and their dog being rumoured we finally got Sarah! This is much more my cup of tea than 'Together'. It's fun, light-hearted pop and I really like the sped up version of Duran Duran's – 'Ordinary World' 80s guitar riff that runs through the chorus. However after seeing a live performance, Sarah will have to be mindful to not appear too care-free and seem disinterested. "Every time I'm with somebody I'm confusing them with you." Perhaps see an optician for that.
Nathan P
There is something about this song I can't help but like. It's whimsical yet as soon as I think I like this I find things about the song that I don't like. I think it's the production. It's a very poorly produced song that doesn't sound like it has €5 spent on it. It has odd parts of the song that doesn't really belong in it. I like her Betsey-esque voice but I think her unique voice is wasted on a song like this. I also am not quite sure what RTE should do with the staging. Overall it's a perfectly OK song but is so passive and uncompetitive it will get overshadowed by all the other killer songs in that SF.
Sami
This is sweeter than candy floss and I have a big sweet tooth. Sarah's voice is just so pure and lovely, and there is some nice innocence here. I'm afraid this will get completely lost and forgotten, but I still hope we see Ireland back in final this year.
Sara
22 is the epitome of a radio song – catchy, cute, and inoffensive. Unfortunately I think that's going to be the best way to enjoy this entry as it has potential hot mess written all over it once it hits the stage in Tel Aviv. Fingers crossed I'm wrong because it's one of my favorites this year and I'd hate to see it end last in the semi (as my taste is clearly superior to the voters).
Simon
A delightful and captivating ditty, until the 45 second mark. Then the chorus begins. I like Sarah's voice but the song's refrain is more bland than I could imagine – such a pity!
Tom R
Sweet, cute and radio-friendly. Ireland have really pulled off another great song this year after Ryan's fantastic qualification in Lisbon. Sarah is definitely not Niall Horan or Una Healy but she definitely pulls off the song well, and I really enjoy the song. Listening to her first live performance, I'm actually quite surprised with how well she sung it live, but the staging needs to worked on. Something similar to the video would be great and I would actually keep some of the dancers too, it really works well! Well done again Ireland, keep it up!
Scores
Angelos
4
Natalie
2
Sara
9
Costa
5.5
Nathan P
6
Simon
5
Dan
7.5
Nathan W
1
Tim
7.5
Dominik
7
Nick
7.5
Tom O
4
Emanuel
5
Oliver
6.5
Tom R
8.5
Hlynur
5
Riccardo
8
Vincent
7
Lisa
6
Rigmo
6
Wiv
5
Luke
8
Rodrigo
3.5
Matt
6.5
Ryan
9.5
Miki
9
Sami
7
Therefore, the average score for Ireland is 6.17.
Leaderboard
Ireland reaches 2nd place in our leaderboard with a score of 6.17.
Norway – 6.96
Ireland – 6.17
France – 5.74
Lithuania – 4.78
Australia – 4.65
Tomorrow, it will be the turn of Slovenia to be reviewed.
Do you agree with our reviews of Ireland? What are your thoughts on 22?
Let us know on social media @ESCXTRA!