Welcome to The Xtra Files, our new series which will give you an insight into what the team at ESCXTRA think of your favourite entries into this year's contest! Today, we review Slovenia.
Now that all the songs have been released, we are able to review each and every one of them. Our honest and brutal reviews will keep you entertained until the rehearsals start on 5 May! We will also each give a score out of 10 for every entry, and create an ESCXTRA leaderboard of the entries!
The series begins today, with reviews of the Slovenian entry, 'Sebi' by Zala Kralj & Gašper Šantl, from Angelos, Dimitris, Luke, Matt, Oliver and Sara. Let's get started!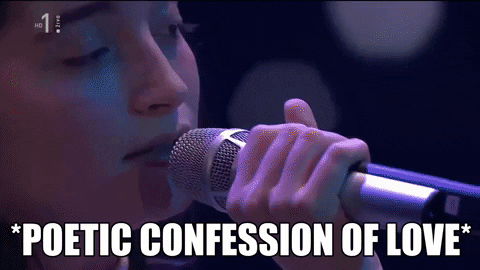 The Reviews
Angelos
Wow Slovenia! This is amazing. When I first heard the song, I couldn't decide what to think of it, I just felt that I wanted to listen to it again and again. This is captivating, mysterious, hypnotic and simply very beautiful. I like the production of the song, the music and that Slovenia dares to send a quite risky entry in Slovenian. I wish this will come across well on stage and on camera and make the European public (and juries) wanna vote for it. I will for sure.
Dimitris
I usually love Slovenia's songs and this year is no exception. I'm absolutely in love with 'Sebi'; it is a very mesmerizing, beautiful and well-produced song. It has something magic and captivating and the fact that it is in Slovenian makes it even better. Slovenia going from 'Hvala, ne' to something completely different is exciting and I respect that they are taking a risk with sending something that we don't usually get to hear in the contest.
Luke
This is my last place. I'm totally bewildered at what Slovenia could possibly have been thinking in their national final, EMA. They had some many amazing songs there: Rhythm Back To You, Fridays, Kaos, all of which could have got Slovenia a top 10 result in Tel Aviv. This though? This is going to be bottom 3 in the semifinal. It's dull and lifeless, there is nothing memorable about the song at all. Sorry, Slovenia, but I definitely don't SLOVEnia this…see what I did there…because the word love is in…..I'll go home.
Matt
I love how Sebi could be on any type of stage and still do the exact same awkward performance. Be it at a bus stop or in aisle 9 of the supermarket, they don't care if you're watching or not. I actually think that's a strength of the song but not for a Eurovision entry.
Oliver
I know there was a LOT of hype for Raiven, but honestly this is such a strong entry for Slovenia. Sebi follows in the footsteps of City Lights, Dance You Off and Mercy of being highly repetitive modern songs that relies on emotive subtlety. Easily accessible, I love the soothing sibilance that overrides the chorus. It may not be to everyone's taste, but it is a modern, hypnotic track that hopefully will be a dark horse. With slightly tighter camerawork, Slovenia could end the decade with their best result in a while!
Sara
When the Tumblr generation makes it to Eurovision, it looks a little like this. I wasn't sold on this song on the first listen, but it has grown on me immensely… but that's the studio version. I found the live performance quite lethargic, so hopefully they can manage to capture the charm of two depressed lovers being lost in their own little world. This has the potential to be the token edgy entry in the top 10, but can just as easily fall flat on its face – hopefully it's the former.
Scores
Angelos
9.5
Natalie
8.5
Sara
8
Costa
8.5
Nathan P
4
Simon
7
Dan
9.5
Nathan W
6
Tim
6.5
Dominik
7
Nick
2
Tom O
3
Emanuel
10
Oliver
9
Tom R
1
Hlynur
5
Riccardo
10
Vincent
8
Lisa
4
Rigmo
9.5
Wiv
6
Luke
0
Rodrigo
8
Matt
6.5
Ryan
7
Miki
10
Sami
5.5
Therefore, the average score for Slovenia is 6.63.
Leaderboard
Slovenia reaches 2nd place in our leaderboard with a score of 6.63.
Norway – 6.96
Slovenia – 6.63
Ireland – 6.17
France – 5.74
Lithuania – 4.78
Australia – 4.65
Tomorrow, it will be the turn of Cyprus to be reviewed.
Do you agree with our reviews of Slovenia? What are your thoughts on Sebi?
Let us know on social media @ESCXTRA!