You know…there is just way too much ugliness in the world at the moment. Sometimes it's just good to take some time off, relax and admire all the BEAUTY life has to offer us. That is exactly why we are taking a look at Lordi and their 2006 entry Hard Rock Hallelujah this fine Sunday!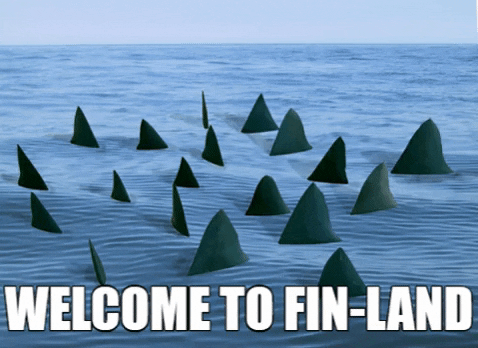 But first…What's up with Finland?
Hard to imagine, but there was a time when Finland offered us more choices in their national final than Darude, Darude and/or Darude. Ever since 1961, Suomen euroviisukarsinta and later UMK, have both been a steady source of just about every genre you can think of. Easily one of my personal favourite national selections just for the sheer insanity of it all. If you have ever woken up after a crazy dream and thought to yourself, "What the HELL was that?", then chances are something similar has already appeared on UMK. Their actual entries however…
Imagine a roller-coaster made out of cheese with nothing but ups and downs, ups and downs, just going round and round and round…and you have a pretty accurate description of Finland's Eurovision journey. I realise I basically just called it nauseating, but after nine top 10 finishes, eight last places and…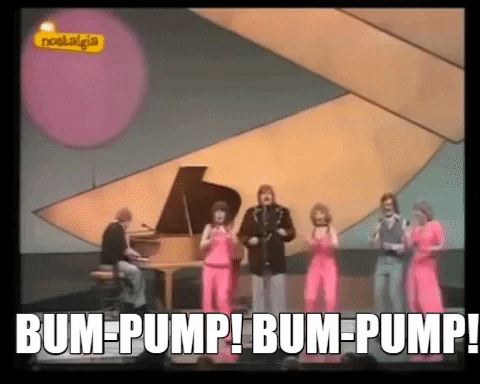 …that, it's hard not to get a little dizzy thinking about it all. The semi-final era didn't exactly start off promisingly for Finland either. So clearly they needed to take a bigger risk to shake things up a notch. And Jari Sillanpaa's pelvic thrusts just weren't the answer…
Hallelujah, our Lord(i) and saviour is here!
When you are a giant monster straight from hell with a voice like a chronic chain-smoker and a face (and body…and just about everything else) only a mother could love, there really is only one path open to you. And that path leads straight to Eurovision!
I was 13 back in 2006 and absolutely obsessed with anything gross, weird and horrific by the standards of any sane person! I could not get enough of monsters and horror icons, despite being way too terrified to step anywhere near an actual horror movie. These days I'm that one weirdo you see happily munching popcorn and giggling through a Saw movie in the cinema. But back then, it was the visual side that intrigued me so much about these creatures. In my head I was cruising with Jason Voorhees and the Wolf Man through nightmarish dungeons. In reality however, seeing Uncle Fester in The Addams Family movies was as close to sheer horror as I was willing to go.
But a band looking like they stepped out of a poster on my wall? Just perfect! I was just starting to get into classic rock and metal thanks to VH1 (MTV's sister channel that actually played music…every now and then). So they really could not have appeared at a better time. As soon as I saw their decapitated faces and fluffy Finnish hats, It was love at first sight! Eurovision was more of a casual event I watched out of boredom at the time. But finding out about Lordi actually got me invested in the contest and that's when my Eurovision obsession truly began. Heavy metal was suddenly the greatest genre on earth and Lordi were the kings!
This isn't a biography, move on!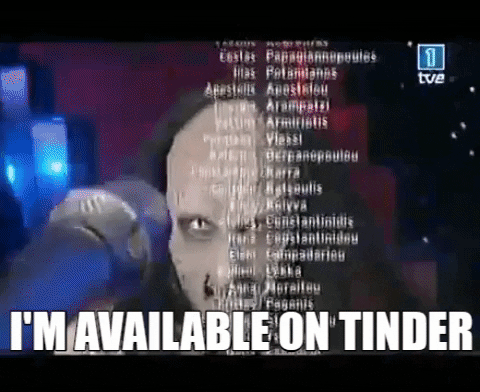 It's easy to look back at the song now and see it's about as hard rock as pop rocks and soda. Take one cup of metal and two cups of schlager and VOILA! You have yourself some prime schlager-metal that appeal to more traditional Eurovision viewers. But I don't see anything wrong with that. Sure, it may not be the purest example of the genre…BUT It's a perfectly "rocking" track on its own and serves as a great gateway into a style of music some people might not normally even consider listening to. I imagine plenty of people tried to listen to their other albums and were scarred for life. But me? I just fell in love even more as I discovered just how thoroughly awesome Lordi's entire discography was.
Their songs still have a place on my playlists. Whether I need something to wake me up on a lazy Saturday…or whenever I'm busy pretending anyone besides myself celebrates Halloween in Europe, Lordi is always there to remind me who the devil really is! Anyone asking me what my favourite Eurovision entries are, will most certainly get a lecture on Lordi and why Hard Rock Hallelujah will always have a special place in my heart. Hallelujah!
Our opinionated opinionators
Angelos
Eurovision 2006 was my first ever Eurovision that I had attented to live, so that year meant a lot to me as I experienced every moment so intensively. But I have to confess that "Hardock Hallelujah" by Lordi was neither one of my favorite songs, nor did I expect it to win the whole contest. I mean, Finland belonged to one of those countries that "whatever they send, they'll never win" and the entry and act was too risky. I felt happy for Finland, but less happy that one of my least favorite songs won the contest.
However, looking back at 2006, I realized that Lordi's victory brought a lot for the contest. It was like a breath of fresh air after three consecutive years of ethno-pop winning songs dominating the contest – with "Hard Rock Hallelujah" we entered a completely new era which was reflected already in the Eurovision Song Contest 2007 in Helsinki. More and more countries dared to send rock or rock influenced songs, and the "to risky too win Eurovision" mentality was not as obvious anymore, either the infamous "It's a good song, but not for Eurovision". Lordi paved the way for many interesting acts during the years, and showed us that any kind of song can do well regardless of genre. So at the end, I'm happy "Hard Rock Hallelujah" won.
Luke
Lordi happened two years before my Eurovision obsession really started. So the first time I saw them was in the Eurovision 2006 final itself. 12 year old me was extremely confused as to why, when I normally love bouncy happy pop music, I would actually enjoy a bunch of monsters singing a heavy metal song. It then turned out that for the following years with the few metal songs that entered the contest, Leave Me Alone, Missä Miehet Ratsastaa, Don't Close Your Eyes…I also loved. It felt incredibly bizarre when my playlist went from Juliana Pasha's It's All About You, to Paradise Oskar's Da Da Dam, to Lordi's Hard Rock Hallelujah.
I'm so glad that Hard Rock Hallelujah won. It isn't my personal favourite from 2006, but it definitely deserved to win. It was just so unbelievably different, and at that point Eurovision was so same-y year in year out that it was incredibly refreshing! This is why last year, despite not being a massive fan of Viszlát Nyár, I was willing it to do well. We need MORE genres at Eurovision – it makes the show so much more interesting to hear all different genres competing rather than "How will this pop song compare to this pop song compare to this pop song". I can see why pop songs are used so much in Eurovision, so I can't blame anyone for it…but I'd just love to see more genres!
Simon
Finland fits the bill as a one hit wonder in Eurovision, and Lordi had all the ingredients to be the archetypal act to do it. They won over the public with the stage show and eye-catching (gimmicky?) image, but the song itself was cannily created within pop guidelines and easily accessible from behind the latex. Thank you Lordi!
Dominik
To be honest, I didn't have Lordi really on the list for the win. It was a good performance and a very good song I really enjoyed. However, my focus kinda was on other countries that year. I still remember wanting Lordis album for my birthday one month before the contest. I went down at midnight to my parents so I could get the CD and I went on listening to "The Arockalypse" the whole night and the next weeks. Such a good album. My fave song next to their ESC entry was probably "Who's Your Daddy". And I sooooo loved their music videos. Iconic!
Needless to say, that I really loved it when they won. My teacher asked me afterwards what I think about the result as she was totally shocked. This was probably the first time, that an ESC winner also was known and liked by other people in the school. Such a good winner and such a good year. And it will never get boring listening to them!
What do YOU think about Hard Rock Hallelujah? Do you think Lordi deserved to win back in 2006? What is your favourite finnish Eurovision entry? HOW do I get them to stay in this glass collectors box I made in my living room?
Give us your opinion on social media @ESCXTRA and be sure to like our Facebook page for the latest updates!