Welcome to The Xtra Files, our new series which will give you an insight into what the team at ESCXTRA think of your favourite entries into this year's contest! Today, we review Montenegro.
Now that all the songs have been released, we are able to review each and every one of them. Our honest and brutal reviews will keep you entertained until the rehearsals start on 5 May! We will also each give a score out of 10 for every entry, and create an ESCXTRA leaderboard of the entries!
The series continues today, with reviews of the Montenegrin entry, 'Heaven' by D mol, from Emanuel, Luke, Nick, Sami, Tim and Tom R. Let's get started!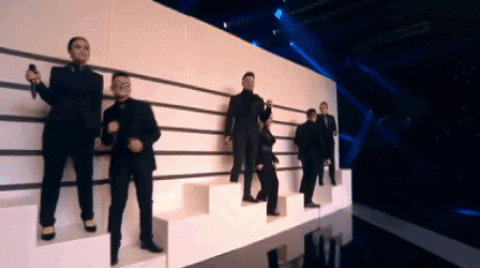 The Reviews
Emanuel
The only thing I like here is the videoclip. But videoclips can't do any miracles, especially when the song is hopeless from the moment it was composed. Many fans were crazy about Andrea's song, but I also can't understand what's so good about it. I know most people don't like Montenegro last year, but it was one of my favourites so this is a huge let down for me. A strong candidate to the last place of the semi-final. At least this guys won a trip to Tel Aviv where they can have some fun and party with music that people of their age actually listen to.
Luke
"Heaven" is a bizarre way to describe this song as I certainly feel like I'm in hell when listening to it. Seriously, this is an amateurish mess and Montenegro are staying in the semis yet again, is there nobody else in Montenegro who could've done something better than this? *coughAndreaDemiroviccough*
Nick
Montenegro… Oh Montenegro. There was a great Montevizija line-up, filled with Balkan crackers by great ladies. And there was one 80s effort in English by a group who still can't decide how to spell their name. Is it D-Moll, D Moll or D Mol? When I woke up the following morning and saw they had won, I went back to bed. Admitted, I had the flu, but this surely didn't help me get over that. The revamp has made it slightly less awful, but it now has a wonderful amount of Montenegrin cliches. Oh well. There's always 2020?
Sami
The revamp made this song much more interesting than it was before. But I think now there is too much going on. For example, there are some very interesting instruments, but they are hidden behind that cheap beat. Overall, this is just a big mess, but a part of me still likes it.
Tim
I'm falling alright, but am I in Heaven? I'm completely unsure if I am going to be honest with you. Don't get me wrong, their harmonies are great, and I'll give them A+ for the effort they have done in reagrds to this. However, I'm finding the song lacking and in some senses, when I listened to the song at first, it just felt like there was too much happening and that first time viewers that would be voting might just find this messy and just completely ignore it. But overall it's just meh.
Tom R
If you'd read my Throwback Thursday article a few weeks ago, you'd know that I love Andrea Demirovic so I'm gutted "Ja sam ti san" didn't make it but I don't get why everyone hates this song! Okay, it's not going to win, but I don't know why it's getting SO much hate! The revamp has really brought this song on leaps and bounds, and I think I'm the only person that actually thinks their voice work together well! Just take a look in the music video though… I'm sure the old man with the instrument is a nod to "Love Love Peace Peace"!
Scores
Angelos
0.5
Natalie
4.5
Sara
1.5
Costa
3
Nathan P
5.5
Simon
2
Dan
3.5
Nathan W
2
Tim
6
Dominik
5
Nick
1.5
Tom O
4
Emanuel
4
Oliver
3
Tom R
6.5
Hlynur
1
Riccardo
6
Vincent
4.5
Lisa
6.5
Rigmo
3
Wiv
0
Luke
0.5
Rodrigo
0
Matt
5
Ryan
5.5
Miki
4
Sami
5.5
Therefore, the average score for Montenegro is 3.48.
Leaderboard
Montenegro reaches 8th place in our leaderboard with a score of 3.48.
Cyprus – 8.26
Norway – 6.96
Slovenia – 6.63
Ireland – 6.17
France – 5.74
Lithuania – 4.78
Australia – 4.65
Montenegro – 3.48
Tomorrow, it will be the turn of Finland to be reviewed.
Do you agree with our reviews of Montenegro? What are your thoughts on Heaven?
Let us know on social media @ESCXTRA!