Welcome to The Xtra Files, our new series which will give you an insight into what the team at ESCXTRA think of your favourite entries into this year's contest! Today, we review Czech Republic.
Now that all the songs have been released, we are able to review each and every one of them. Our honest and brutal reviews will keep you entertained until the rehearsals start on 5 May! We will also each give a score out of 10 for every entry, and create an ESCXTRA leaderboard of the entries!
The series continues today, with reviews of the Czech entry, 'Friend of a Friend' by Lake Malawi, from Angelos, Costa, Miki, Oliver, Sami and Simon. Let's get started!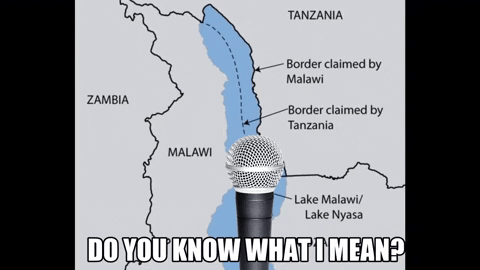 The Reviews
Angelos
Whether you like it or not, this song definitely sticks out in this year's line-up. It's fun, cheeky, danceable and judging by Lake Malawi's live performance in Vidbir (Ukrainian national final) as a guest star, they know how to perform this one. I don't get the lyrics, but I seldom pay any attention to them anyway. I'm confident Czech Republic will qualify for the second year in a row.
Costa
Initially, I struggled to overcome my initial anger at the sudden loss of the Czech Republic's premium Lana Del Rey tribute act from Eurovision 2019. As much as I still prefer True Colors as a song, in the context of Eurovision, I can also appreciate how much Friend of a Friend, a glittering slice of indie-pop, stands out in a way that Barbora's entry wouldn't have. And of course, once you see Jamala get her damn life to a song for three minutes straight, it's hard not to fall in love with it too. I think this will surprise a lot of people when it gets to Tel Aviv.
Miki
A friend of a friend of a friend of a friend! Or better put, an acquaintance (or maybe not even that). Listening this song for the first time was quite the fun experience. It's very lighthearted, fun, cheeky, danceable and makes me want to shimmy my shoulders (Jamala style). The chorus (tho annoying at times) truly manages to get under your skin and it literally stays there for days after one listen. It's contagiously catchy and if performed as well as Lake Malawi did in Vidbir, I can certainly see Czech Republic getting their third Eurovision qualification for the final.
Oliver
The Czech Republic always would struggle to please the high standards set by Mikolas last year. Listening to this song, I am sort of brought to an indie bar in Camden or North London. Obscure reference, but the point is it definitely brings me to a specific musical space and place. There is certainly appeal here and I think it definitely represents indie pop well, but for me the song itself doesn't have a huge amount of light or shade. That said, their live performance in Vidbir brought a LOT more life to the table, so hopefully this will continue in Tel Aviv!
Sami
I like the verses but the chorus is just so annoying. I also don't get the lyrics of the song at all. The whole scenario is just confusing. Is the singer's partner just so jealous or why he has the need to convince that she is only a friend of a friend of a friend of a friend? Is there some trust issues in this relationship? Did he cheat before? This all makes me so uncomfortable. Don't bring your relationship problems to Eurovision.
Simon
Chintzy indie-pop, but I'll forgive it that, as at least it brings some genuine variety to the proceedings. Am I meant to find the lyrics creepy? Or just a bit weird? I hope this band can do themselves justice on stage.
Scores
Angelos
6
Natalie
4
Sara
2
Costa
7.5
Nathan P
5
Simon
6
Dan
6.5
Nathan W
6
Tim
8.5
Dominik
6
Nick
7
Tom O
5
Emanuel
7
Oliver
5
Tom R
5
Hlynur
6
Riccardo
9
Vincent
8
Lisa
3
Rigmo
5
Wiv
5
Luke
6
Rodrigo
9.5
Matt
6.5
Ryan
9
Miki
8
Sami
5
Therefore, the average score for the Czech Republic is 6.17.
Leaderboard
After a very close tie-break with Ireland (both countries received no 10s, one 9.5, two 9s, one 8.5 and two 8s, but Ireland received three 7.5s whereas the Czech Republic only received one), the Czech Republic reaches 5th place in our leaderboard with a score of 6.17.
Cyprus – 8.26
Norway – 6.96
Slovenia – 6.63
Ireland – 6.17
Czech Republic – 6.17
France – 5.74
Finland – 5.50
Lithuania – 4.78
Australia – 4.65
Montenegro – 3.48
Tomorrow, it will be the turn of the Portugal to be reviewed.
Do you agree with our reviews of the Czech Republic? What are your thoughts on Friend of a Friend?
Let us know on social media @ESCXTRA!