Welcome to The Xtra Files, our new series which will give you an insight into what the team at ESCXTRA think of your favourite entries into this year's contest! Today, we review Hungary.
Now that all the songs have been released, we are able to review each and every one of them. Our honest and brutal reviews will keep you entertained until the rehearsals start on 5 May! We will also each give a score out of 10 for every entry, and create an ESCXTRA leaderboard of the entries!
The series continues today, with reviews of the Hungarian entry, 'Az én apám' by Joci Pápai, from Angelos, Dan, Emanuel, Rigmo, Simon and Tim. Let's get started!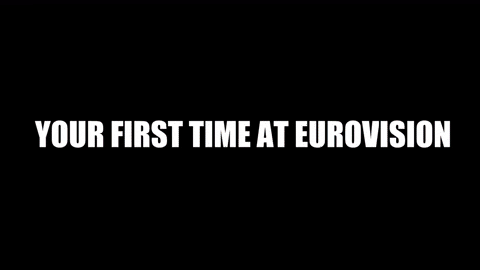 The Reviews
Angelos
Cool to see Papai back in Eurovision, especially after his successful "Origo" from two years ago. "Az én apám" is maybe not as catchy, but still a decent entry, pleasant and nice listening to. What I will be missing in the Eurovision version is the original version with the whistle which has been removed. Nice seeing Hungary sending an entry entirely in Hungarian for third consecutive year.
Dan
I was delighted to hear that Joci Papai had returned to A Dal after the masterpiece that was 'Origo' 2 years ago. I have to admit, this one took a little longer to have an impact on me compared to his 2017 entry, mostly due to the fact that the melody isn't as 'instant' or in a pattern thats as easy to follow. However, once more I appreciate the authenticity here and in particular, its ethnic elements – something that we aren't hearing much of this year. The song isn't forced, nor is it trying too hard to be different from the rest of the pact which in itself stands out for me.
Emanuel
I like how diverse Hungary is at Eurovision. You never know what to expect from them. When compared to Joci's first attempt, personally I like this one better. It got me on the first listening, while I needed my time to understand "Origo". However, I think his song in 2017 was more memorable for the viewers. "Az én apám" can get a bit repetitive and consequently a bit monotonous. For this reason I don't think this second try will be as successful for Joci Pápai. But it is good to see him back and this song should be enough to send Hungary to the final.
Rigmo
Papa is BACK and all the right elements are exactly where they should be. Sure, the carnival store Marador outfit is gone, as are the bucket and the dancer. But the manbun? That manbun is here to STAY! He even took off his shoes, which is one of the quickest ways to victory (and athlete's foot) in the competition! It's just hard not to be captivated by Joci even if you don't know the actual lyrics. Just listening to the song is enough to transport you away somewhere else…I always end up inside of a giant matryoshka doll, surrounded by clowns with forks for hands. But that's mostly because I have deep deep issues. I'm sure your journey will be MUCH nicer.
Simon
Heartfelt and genuine, but musically not so captivating. But I can see it being a decent draw for many ears, if sandwiched between high-energy and low-substance entries.
Tim
When I heard that Joci Pápai was competing in A Dal, I had no idea how he would top his previous entry. However, after listening to the song, I felt confident that he will win A Dal. He has shown that he is not a one man trick and can show that he can do something different. I really like how mellow the song is and it is very much easy listening.
Scores
Angelos
6
Natalie
9.5
Sara
7
Costa
8
Nathan P
3
Simon
4
Dan
8
Nathan W
7
Tim
7
Dominik
6
Nick
7
Tom O
3
Emanuel
9
Oliver
6
Tom R
3.5
Hlynur
8
Riccardo
9
Vincent
8
Lisa
3.5
Rigmo
10
Wiv
6
Luke
3
Rodrigo
8
Matt
8
Ryan
7.5
Miki
3
Sami
6
Therefore, the average score for Hungary is 6.44.
Leaderboard
Hungary reaches 4th place in our leaderboard with a score of 6.44.
Cyprus – 8.26
Norway – 6.96
Slovenia – 6.63
Hungary – 6.44
Ireland – 6.17
Czech Republic – 6.17
Portugal – 5.91
France – 5.74
Finland – 5.50
Lithuania – 4.78
Australia – 4.65
Montenegro – 3.48
Tomorrow, it will be the turn of the Moldova to be reviewed.
Do you agree with our reviews of Hungary? What are your thoughts on Az én apám?
Let us know on social media @ESCXTRA!