Welcome to The Xtra Files, our new series which will give you an insight into what the team at ESCXTRA think of your favourite entries into this year's contest! Today, we review Moldova.
Now that all the songs have been released, we are able to review each and every one of them. Our honest and brutal reviews will keep you entertained until the rehearsals start on 5 May! We will also each give a score out of 10 for every entry, and create an ESCXTRA leaderboard of the entries!
The series continues today, with reviews of the Moldovan entry, 'Stay' by Miki, Natalie, Nathan W, Rigmo, Rodrigo and Tim. Let's get started!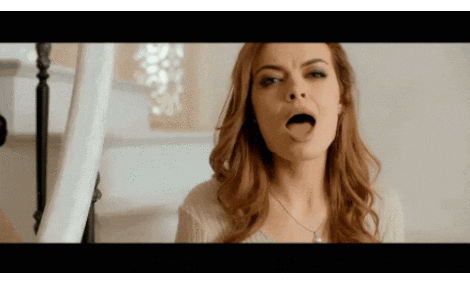 The Reviews
Miki
For a song titled "Stay" this really makes me want to leave midway through my first listen. Judging this solely as a song and putting aside Anna's obvious talent I have to say I find it uninspired, safe and uneventful. The whole song feels like a layout of how to write a ballad that just sounds very vapid and of no substance. However, I do think that this could be stage decently and have some sort of an impact on the night. If it were up to me personally, I wouldn't bank on this qualifying.
Natalie
What happened to the Moldova I've known and loved for the last two years? Come back! This is beyond lacklustre and might as well cement its place in the semi finals, because it's going nowhere. It's one thing to have good live vocals as Anna does, but with an average song such as this, it just does no favours for her. I don't think I can forgive Moldova after they eliminated "Ca Adriano Celenano". Stick to what you know next time
Nathan W
After two delightfully brilliant entries, Moldova opted for something safe in their selection – despite having a wide range of options to represent them well! It's not awful but it's nothing special, to me anyway.
Rigmo
A regular Mexican soap opera, MOLDOVAN STYLE! In just one year Moldova has gone from celebrating polygamy to a woman desperately trying to cling on to the one partner she has left. I'd call the whole thing sad if the song actually managed to elicit more than just a feeling of apathy. You know things are bad when a song is actively begging you not to leave. At least the voice with which she does it with is good, there's a tune here…somewhere and the music video acts as a decent BMW commercial, but the song just isn't giving me many reasons to actually stay and listen. Maybe viewers around Europe will think differently, though something tells me Teresa May will NOT be voting for this…
Rodrigo
No one loves a power ballad that invites three minutes of wind machine more than me, but even I have limits. This is so basic in every level that it would seem that it was written in a machine that just throws rhyming words at you so that you can cobble them together in a seemigly endless collection of nonsensical cliches. It's still better than the dross Moldova sent last year, but then again, the bar was so low that even that is not something worth of much merit. Truly awful…
Tim
This song is a guilty pleasure for me. When I was a kid, I really loved to sing ballads with a bulild up and a high note towards the end. The song makes me wish I had not broken my voice and can still hold a high note. This is my personal opinion. But judging the merits of the song professionally, it is a bit meh and the build up towards the end is a bit bland. Despite this, I might listen to it whenever I want to do some karaoke at some point.
Scores
Angelos
3.5
Natalie
4.5
Sara
6.5
Costa
7
Nathan P
2
Simon
1
Dan
4
Nathan W
6
Tim
6.5
Dominik
4
Nick
3.5
Tom O
4
Emanuel
6
Oliver
3.5
Tom R
8.5
Hlynur
3
Riccardo
5
Vincent
6
Lisa
2.5
Rigmo
5
Wiv
4
Luke
4
Rodrigo
2
Matt
4.5
Ryan
4.5
Miki
3
Sami
7.5
Therefore, the average score for Moldova is 4.50.
Leaderboard
Moldova reaches 12th place in our leaderboard with a score of 4.50.
Cyprus – 8.26
Norway – 6.96
Slovenia – 6.63
Hungary – 6.44
Ireland – 6.17
Czech Republic – 6.17
Portugal – 5.91
France – 5.74
Finland – 5.50
Lithuania – 4.78
Australia – 4.65
Moldova – 4.50
Montenegro – 3.48
Tomorrow, it will be the turn of Spain to be reviewed.
Do you agree with our reviews of Moldova? What are your thoughts on Stay?
Let us know on social media @ESCXTRA!