We are now on April Fools Day. As is tradition many spoof stories about Eurovision arise! But here at Xtra we want to take a different approach to proceedings by discussing the other "First of the Month" that's close to our hearts. That being "Eurovision New Year" or 1st September to you locals out there.
What even is Eurovision New Year?
The "1st September Rule" is a key Eurovision rule. Any song that is released by any artist after the 1st September is eligible to be chosen by respective broadcasters around Europe to represent the said nation at the following year's contest. This is primarily to do with having a commercial advantage more than a strict hard date as was the case a few years back.
The compositions (lyrics and music) must not have been commercially released before 1 September 2018 (the Release Date). In case the composition has been made available to the public, for example, but not limited to, on online video platforms, social networks or (semi-) publicly accessible databanks and/or performed publicy, for example but not limited to during concerts, the Participating Broadcaster must inform the ESC Executive Supervisor, who shall have authority to evaluate whether the composition is eligible for participation in the Event. In particular, the ESC Executive Supervisor shall assess whether such disclosure prior to the Release Date is likely to give to the composition an advantage in the Event vis-à-vis the other compositions. The ESC Executive Supervisor shall authorise or deny participation of a composition which may have been available to the public as described above, subject to the prior approval of the Reference Group.


Eurovision rules
But WHY?
That is precisely my issue. It doesn't make sense. Some countries like Georgia and Montenegro for example have very small music scenes, so if a Montenegrin or a Georgian were to release a very good song before 1st September they are unable to be selected by their broadcasters to represent their nations at Eurovision. To me it actually harms those countries that don't have ample resources so close to time of the Head Of Delegations meetings in March time. Yes, even six months is not a very long time to decide on how you should select the entrant, put the wheels in motion in order to deliver it and have a music video and sharpen it up in the studio due to various revamps etc.
It's me, Jamala.
Why do we have a rule that is still in place that was so recently bent? In June 2016 after Jamala had won with 1944 video evidence was published of Jamala singing 1944 to an audience way before the 1st September 2015. So if there is already a precedence of the rule being at least bent, then surely the EBU needs to investigate if the rule has any place in the contest going forward.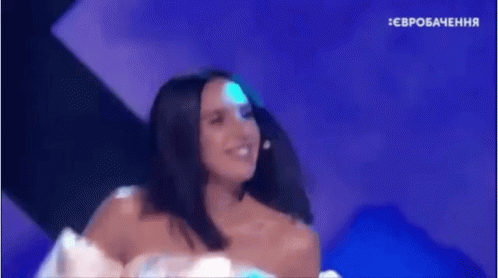 A matter of time.
One could argue that announcing your song in June gives you an unfair advantage as it gains traction on the streaming and sales, but an increasing observation of mine over the past few years indicates that fans may grow tired of the song by August at least, but then again the fans make up such a small amount of the general viewing population that it wouldn't matter that much to the one time viewers in May anyway.
You could also say that choosing to early doesn't give time for a better song to come at a later date, or you could on the other hand be accused of not choosing the song that was released before the 1st September compared to the song that was revealed after the date.
Time is also a major factor on how a song in perceived. A new music trend might come along in the intermittent period of the song being chosen in the June for instance and the September-October so the song revealed might be accused of already being dated despite how good the song was at the time of announcement.
But that's my thoughts on the matter, now I will hand over tosome of my learned colleagues.
Aivis – This is where we draw the line.
Long gone are the days of the freewebs.com song contests that I loved so much. Each different contest had a different set of rules – where some would let you send songs released at whatever time, others would make it mandatory for the song to have been released in the last 12 months. It did make things confusing, and did indeed allow for some unfair advantage.
Nevertheless, the major difference between those glorious online song contests, and fabulous songs released in June (or whenver) is the fact that these songs were released for the commercial market – not the song contest (if you were one of the people sending national final rejects, I feel for you).
For the real thing, however, I think the rule of September 1st works well. It gives the broadcasters ample time to receive songs (many of which can be written years before, such as Slovenia 2017), others might be written after September 1st, and it allows some breathing space for us fans.
I disagree with Nathan regarding small countries such as Georgia or Montenegro. These countries have a bustling music scene, but not all performers will want to go to Eurovision. Some songs are better suited for the national market than the international stage.
Follow the rules, if you want to play the game.
We have to understand that there are countries that select their songs internally, versus a national final. If the former is followed, more often than not, these songs are released closer to the March deadline. Say Na Na Na, or whatever you'd like, but if an artist wanted to release their song before September 1st rule, it is highly unlikely that they wanted to participate in the Eurovision Song Contest in the first place.
Besides, if a national selection is used to select the song, the organisers do indeed need some time to review the submissions and then plan the selection itself. Therefore, again, if an artist wanted to represent the country with a bop, they would observe the rules.
At the end of the day, the rule is there for a reason. It should be followed without exceptions, even if you're Jamala. The point is – if it ain't broken, don't fix it. I for one, don't want a 12 month on-season. I want my well deserved 3 month break, with constant rumors.
Oliver – Practicalities
I agree with Aivis – although I love the contest, we all need some down-time. Frankly, national final season can be exhausting and emotionally draining. I think the concern is less about national music industries, but broadcasters. Yes, some broadcasters like NRK are being extra keen by having their submission window open right now, but that should not be the norm. I would assume that as of typing, NRK would only have received a handful of songs for MGP 2020. I would presume these submissions aren't even looked at until much further on in the year. In the run up to Tel Aviv, I would much rather broadcasters focus on this year's contest, than 2020. To split time and resources on future acts/entries is disrespectful to the artistry of this year's cohort of acts.
Dedication to the cause?
There is a distinction between releasing a song commercially and releasing it for the purpose of the contest. Setting up a timed deadline for commercial release implies a sense of dedication to the contest. a sense of purpose and willing to represent a nation. As Aivis correctly outlines, many songs have been performed on the Eurovision stage that are not necessarily 'new'. An unreleased song could have been written a decade ago, hidden away. It could only be in the right moment could the song be submitted and entered for the contest.
This argument is particularly strong for nations like Sweden or Germany who generally favor national finals. These national finals, among many others harmonize their national rulebook with the main contest, creating a sense of consistency. Melfest in particular embargoes songs that go direct to the final. This creates an equal playing field for all acts, rather than chart success, popularity or momentum alone. If you don't involve a seemingly arbitrary threshold, the contest could all too quickly implode.
Fantasy Football Eurovision Song Contest
Picture this. Duncan Laurence, the current favourite to win Eurovision 2019, actually takes the trophy. Nick enters a frenzy and is inconsolable for weeks, even months. AVROTROS, anxious to not have a host entry flop after not hosting the contest for decades panic. They resort to a catchy dance song that charted well across Europe. Thus, 2 Unlimited enter the Eurovision Song Contest with their number 1 hit: No Limit.
Yes the song is 26 years old, but there is no rule specifically ruling it out. In response, Bonnie Tyler makes a Eurovision return with the song 'Hero'. t.A.T.u reform for a one-off performance of 'All the Things She Said' etc. I am stretching the point out somewhat, and I doubt the contest would resort to such lengths so quickly. Nevertheless, a deadline retains the integrity of the contest, creating an equal playing field. If every country just sent a famous
Polishing Polish success!
There are a few glaring outliers, though, from Poland. In the run up to Copenhagen, rumours were circling about the selection of Donatan & Cleo. This was following the viral success of 'My Słowianie'. Although the duo was announced in February 2014, the song was released in November. By the time of announcement, the music video had no less than 38 million views! This year, the timeline for selecting the Polish entry was almost identical.
While you could certainly question the ways in which dedication to the contest played a role in each acts respective selection, both entries suggest an element of convenience. It makes absolute sense that you would want to ride out the success of a song on an international stage. Not only is there greater exposure for the artist, but from a clinical perspective there is an opportunity to hoover up diaspora/viral votes from across the continent. Furthermore, songs released after the September deadline are given a decent shelf-life. Even if you was to extend the deadline to June, a song would still need to be relevant in 11 months time. In the age of instant gratification, I wonder how many songs can realistically stay 'fresh'?
What do you think? Shall this rule be upheld? Tell us below in the comments or get in the contact with us @escxtra on all platforms.