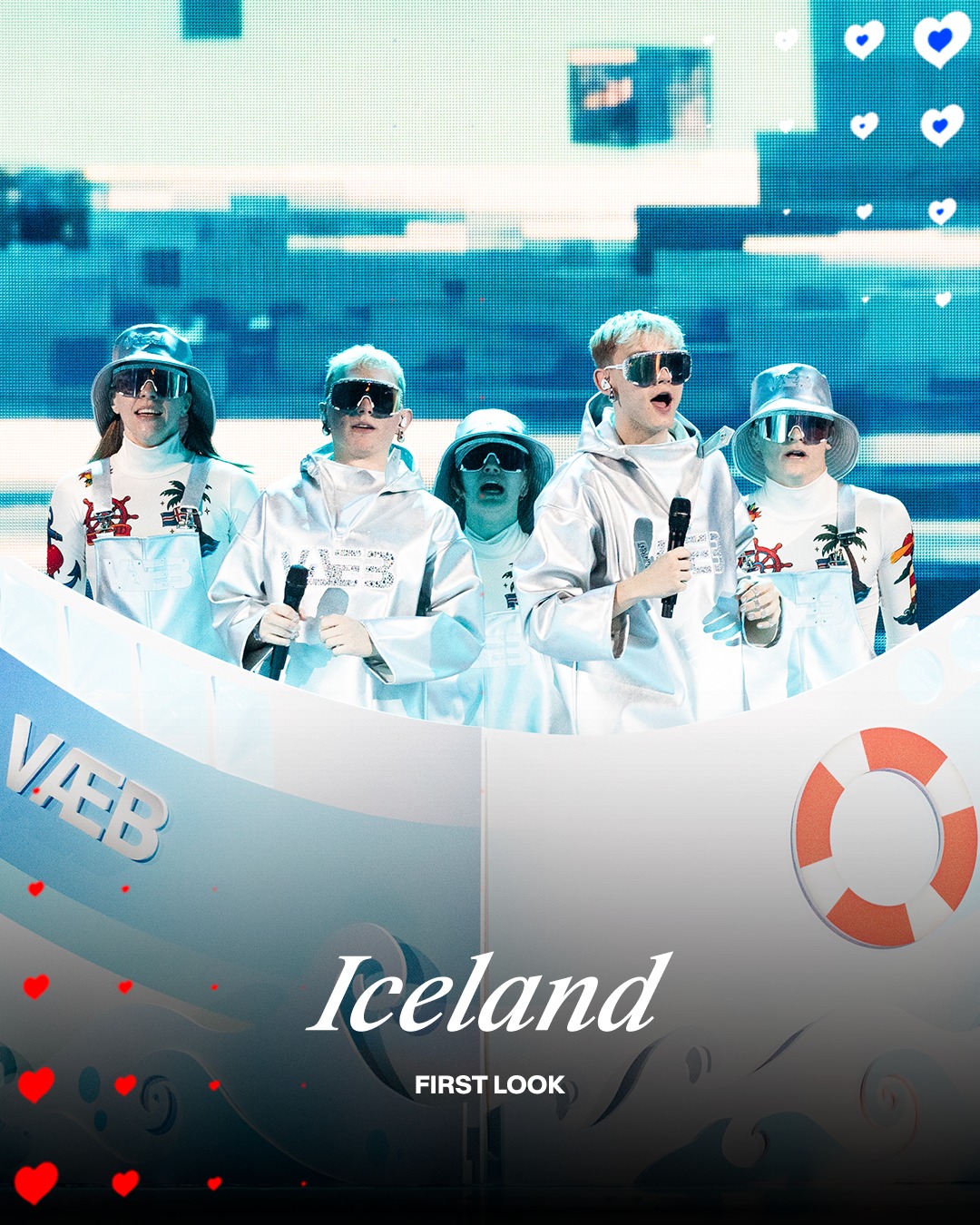 Welcome to The Xtra Files, our new series which will give you an insight into what the team at ESCXTRA think of your favourite entries into this year's contest! Today, we review Iceland.
Now that all the songs have been released, we are able to review each and every one of them. Our honest and brutal reviews will keep you entertained until the rehearsals start on 5 May! We will also each give a score out of 10 for every entry, and create an ESCXTRA leaderboard of the entries!
The series continues today, with reviews of the Icelandic entry, 'Hatrið mun sigra' by Costa, Dan, Riccardo, Rigmo, Sara and Tom O. Let's get started!
The Reviews
Costa
I previously lauded Portugal for taking a massive risk with their entry this year, and the same praise is certainly deserved for Iceland. Even speaking as a Svala stan, it feels like Iceland have finally rediscovered the competitive spark they have lost in recent years. Whether it be Hatari's BDSM aesthetic, the demonic vocals or the searing synths in the chorus, Hatrið Mun Sigra is a spectacle from start to finish. I fear this song is jury-repellant through-and-through, but with only 7 non-qualification slots in this semi, a strong televote score may well see this gem through to the Grand Final.
Dan
This really isn't my sort of thing, in fact it's lightyears away from the type of song I would choose to listen to. Weirdly though, I appreciate it – Although I don't necessarily understand the hype its receiving, it has a distinctive melody which after a couple of listens, does somewhat stick. Would I choose to listen to it ever again post-May, more than likely no!
Riccardo
Ok where do I begin describing this? I will admit that the first time I heard the song I felt uncomfortable, l couldn't keep a straight face, but perhaps this is what it aims for and Hatari then hit a jackpot? Fast forward and I am actually rather fond of this. FINALLY a song in one of the most beautiful languages in the world. I am so curious to see how they will present this on the big stage and how far they will bend the rules. My popcorn is ready.
Rigmo
Iceland. A land of beautiful landscapes, mighty rivers and fertile valleys. A land of peace an tranquility, of hope and love and anti-capitalistic BDSM techno music. Who knew that Iceland just needed to add a hat to Ari to bring us something as amazing as this? There is no peace, peace or love, love here. Just hatred and leather and a guy with a mullet IN leather. If that isn't a fashion craze waiting to happen, I don't know what is. This is the type of music Pinhead from Hellraiser listens to relax in the afternoon. To some, this might just be noise, but the rest of us will be too busy raving and getting out of that bondage suit we have hidden in the closet to care. The suit that we were holding on to. For a friend. Of a friend. Of a friend…
Sara
I'm so conflicted when it comes to Iceland this year. On the one hand, it's not my type of music at all. The stage act and the aesthetic of the band makes me kind of uncomfortable if we're being honest; but at the same time, it has that je ne sais quoi that makes me play it again…and again…and again. It also doesn't hurt that the lead singer (uh – screamer?) is super handsome.
Tom O
You have to credit Iceland for choosing Hatari. Clearly tired of 'safe' songs not making it to the grand final they have chosen something that is surely going to grab attention for better or worse. It's going to be fun to watch and they'll be a lot of hype, especially if it get to the grand final. But ultimately there are far better songs in this contest. For me it just makes me want to go and listen to Rammstein instead!
Scores
Angelos
8.5
Natalie
8.5
Sara
8
Costa
8
Nathan P
7
Simon
9
Dan
4
Nathan W
1
Tim
6
Dominik
6
Nick
0
Tom O
2.5
Emanuel
10
Oliver
10
Tom R
0
Hlynur
10
Riccardo
8
Vincent
7.5
Lisa
9.5
Rigmo
10
Wiv
9
Luke
5
Rodrigo
4
Matt
7
Ryan
5
Miki
8
Sami
1
Therefore, the average score for Iceland is 6.39.
Leaderboard
Iceland reaches 6th place in our leaderboard with a score of 6.39.
Cyprus – 8.26
Spain – 7.54
Norway – 6.96
Slovenia – 6.63
Hungary – 6.44
Iceland – 6.39
Ireland – 6.17
Czech Republic – 6.17
Portugal – 5.91
France – 5.74
Finland – 5.50
San Marino – 5.11
Lithuania – 4.78
Australia – 4.65
Moldova – 4.50
Montenegro – 3.48
Tomorrow, it will be the turn of Austria to be reviewed.
Do you agree with our reviews of Iceland? What are your thoughts on Hatrið mun sigra?
Let us know on social media @ESCXTRA!