Welcome to The Xtra Files, our new series which will give you an insight into what the team at ESCXTRA think of your favourite entries into this year's contest! Today, we review Austria.
Now that all the songs have been released, we are able to review each and every one of them. Our honest and brutal reviews will keep you entertained until the rehearsals start on 5 May! We will also each give a score out of 10 for every entry, and create an ESCXTRA leaderboard of the entries!
The series continues today, with reviews of the Austrian entry, 'Limits' by Dominik, Emanuel, Sami, Simon, Tim and Tom R. Let's get started!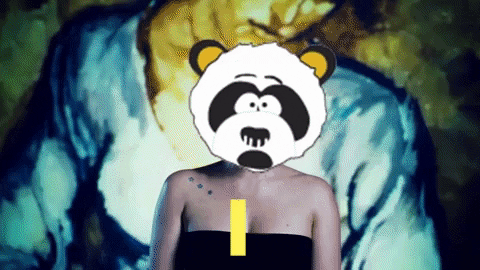 The Reviews
Dominik
Austria is kinda difficult this year. The song is something else and her voice is unique. I have a feeling this could go both ways in Tel Aviv. All depends on the live performance. I hope they can create some magic on stage. From listening to all the songs on Spotify, I can't really remember the song after I listened through them all. But maybe they can make this stand out in the performance. I mean they already surprised everyone last year. They can do it again!
Emanuel
Before revealing the song they said it would be divisive. I don't think it is divisive but just boring. Actually being divisive at Eurovision normally works. Jamala had a divisive song, Netta had a divisive song, Salvador had a divisive song. A divisive song leaves an impact on you. You either love or hate it. This song doesn't have that impact on me. It just leaves me in the cold. And I don't see much enthusiasm around it among other Eurovision fans either. I swear I made an effort to like it. I respect it, but I'm not feeling the song.
Sami
I absolutely hate the hook of this song. But that's really all the negative things I have to say about this. I really like PÆNDA's dreamy voice and the whole song is very atmospheric. This works much better with the beautiful visuals of the music video and I hope they bring something similar to the stage show in Tel Aviv.
Simon
The intro intrigues, the verse draws you in, bit its an empty chorus which is a real pity. But with the right staging (distraction), this song could hold strong attention for three minutes. Whether they can get the emotion across is a big question.
Tim
Paenda is such a character, and it really shows in Limits and how emotive she is with the vocals which is enough to just give you shivers for days. I literally have nothing else to say other than I really hope she can replicate how intimate she is on the track on to the stage when she performs the song live.
Tom R
I've loved every Austrian entry since 2013, and I was really hoping Paenda could deliver again this year. Unfortunately, for me, this song just falls short of what I define as a "good entry". Paenda does have an amazing voice that is very magical and could be quite something on stage, if she can pull it off. Every time I listen to this song, it does grow on me but it doesn't capture me enough to listen to it regularly. I'm not sure how this will fare in Tel Aviv but then I never expected César to pull off a third place last year!
Scores
Angelos
1.5
Natalie
0.5
Sara
3
Costa
8.5
Nathan P
3
Simon
4
Dan
2
Nathan W
8
Tim
7
Dominik
6
Nick
8
Tom O
6.5
Emanuel
6
Oliver
4.5
Tom R
2
Hlynur
6
Riccardo
3
Vincent
5
Lisa
1.5
Rigmo
6
Wiv
6
Luke
9.5
Rodrigo
9
Matt
7
Ryan
8
Miki
7
Sami
7
Therefore, the average score for Austria is 5.39.
Leaderboard
Austria reaches 12th place in our leaderboard with a score of 5.39.
Cyprus – 8.26
Spain – 7.54
Norway – 6.96
Slovenia – 6.63
Hungary – 6.44
Iceland – 6.39
Ireland – 6.17
Czech Republic – 6.17
Portugal – 5.91
France – 5.74
Finland – 5.50
Austria – 5.39
San Marino – 5.11
Lithuania – 4.78
Australia – 4.65
Moldova – 4.50
Montenegro – 3.48
Tomorrow, it will be the turn of Denmark to be reviewed.
Do you agree with our reviews of Austria? What are your thoughts on Limits?
Let us know on social media @ESCXTRA!