Welcome to The Xtra Files, our new series which will give you an insight into what the team at ESCXTRA think of your favourite entries into this year's contest! Today, we review Denmark.
Now that all the songs have been released, we are able to review each and every one of them. Our honest and brutal reviews will keep you entertained until the rehearsals start on 5 May! We will also each give a score out of 10 for every entry, and create an ESCXTRA leaderboard of the entries!
The series continues today, with reviews of the Danish entry, 'Love is Forever' by Dan, Dominik, Luke, Miki, Nick and Tom O. Let's get started!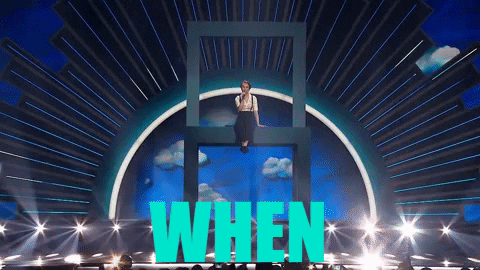 The Reviews
Dan
Oh Denmark… I want to like this but can't bring myself to listen to it in its entirety without hitting the skip button. Yes it has a sweet melody that many will enjoy, but to me it's the type of song I'd expect to hear as the opening theme for a pre-school TV show. Sadly I don't even think staging will be able to save this or at least help it get some backing from its nordic neighbours (at the very least). That being said, I do appreciate the Multilingualism being used.
Dominik
Denmark is soooooo cute this year. This is just charming and unique. If they can create a performance like in DMGP I can totally see many people falling in love with this entry. This is not safe in the final, but I think it has good chances to make it there and get a decent place in the final. I especially love the many languages and this totally reminds me of Germany 1982 when they sang a multi language version in the contest. Very cute, but not dangerous.
Luke
There is nothing that I can say to express how much I love this song. My favourite Eurovision entry of all time WAS Lena's Satellite in 2010, and I love this even more. Yup, this is my new favourite Eurovision entry ever. It's just SO my taste and during the live performance, in the last chorus, when they're sat on the giant chair just swaying….it's such an adorable and oddly melancholic moment that you can't help but sway along. And although the message is a little cheesy, it just speaks to me more than anything else I've ever heard. Denmark, you've stolen my heart.
Miki
Freakishly cute and misleading for people my age! Hate to break it to you, but love certainly isn't forever, nothing is. This song is sugar overload for my cynical self and I end up with a tummy ache and an upcoming dentist appointment after listening to it. The staging works very well with the concept, Leonora is a competent performer and singer and there isn't really anything else to add on this other than, this really isn't my thing. However, I am certain that this has its audience and is in with a great shot of qualifying.
Nick
Let me start with the positives: YAY! It's the return of the Danish language. However, my enthusiasm is as short lived as that one Danish line this song contains. It's cute, but whilst it's trying to be good fun and sweet, it's just another chapter from the "Cliche Your Way Through Eurovision In Three Minutes". And it's doing a good job at that. I'm glad Denmark haven't picked middle of the road male pop, but I do wish Denmark would try to wow Europe again. I now seriously believe Denmark's flag should just be beige. Like their songs.
Tom O
So we've gone from the stomping power of Vikings to a twee little song that again would unlikely be seen anywhere outside Eurovision. This is all too familiar for Denmark but like with Rasmussen all is not lost. It's incredibly catchy and the jumping between languages is a nice touch. I expect it to slip through to the final and finish with a modest score. Whether though Denmark could learn a thing or two from their neighbours Sweden is something up for debate.
Scores
Angelos
2
Natalie
2.5
Sara
0
Costa
6
Nathan P
3.5
Simon
5
Dan
2
Nathan W
4
Tim
5
Dominik
6
Nick
5.5
Tom O
6
Emanuel
7.5
Oliver
6.5
Tom R
8
Hlynur
4
Riccardo
5.5
Vincent
6.5
Lisa
0
Rigmo
9
Wiv
7
Luke
10
Rodrigo
7
Matt
6.5
Ryan
6.5
Miki
4
Sami
3
Therefore, the average score for Denmark is 5.13.
Leaderboard
Denmark reaches 13th place in our leaderboard with a score of 5.13.
Cyprus – 8.26
Spain – 7.54
Norway – 6.96
Slovenia – 6.63
Hungary – 6.44
Iceland – 6.39
Ireland – 6.17
Czech Republic – 6.17
Portugal – 5.91
France – 5.74
Finland – 5.50
Austria – 5.39
Denmark – 5.13
San Marino – 5.11
Lithuania – 4.78
Australia – 4.65
Moldova – 4.50
Montenegro – 3.48
Tomorrow, it will be the turn of Malta to be reviewed.
Do you agree with our reviews of Denmark? What are your thoughts on Love is Forever?
Let us know on social media @ESCXTRA!