Welcome to The Xtra Files, our new series which will give you an insight into what the team at ESCXTRA think of your favourite entries into this year's contest! Today, we review Armenia.
Now that all the songs have been released, we are able to review each and every one of them. Our honest and brutal reviews will keep you entertained until the rehearsals start on 5 May! We will also each give a score out of 10 for every entry, and create an ESCXTRA leaderboard of the entries!
The series continues today, with reviews of the Armenian entry, 'Walking Out' by Costa, Dominik, Lisa, Natalie, Nick and Tim. Let's get started!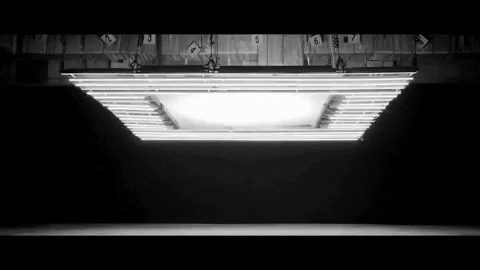 The Reviews
Costa
With the tragic decline of Ukraine in my affections after the stunt they pulled this year, all my hopes rested on my second favourite Eurovision country – Armenia – delivering the goods, and boy did they deliver. When internally-selecting a song, the Armenian team think about more than just how the studio cut sounds; Walking Out is a song that belongs on a stage. If the official video is any indication, we can expect a high-impact, dark and dramatic stage show to accompany this epic track. I would be lying if I wasn't hoping for 'Half a Goddess part 2' (or alternatively, just Half a Goddess) to be Srbuk's entry, but I am still firmly on the Armenian hype train this year. Of all 41 songs, this is the one I am most excited to see come to life on stage. As a closing remark, sis better come through with THAT high-note in Tel Aviv…my wig is ready.
Dominik
This is such a powerful entry. If she can pull off those vocals and have an equal dynamic performance for Tel Aviv, this might go far. It has everything for the Top 10 and I love how they always deliver. Armenia deserved the final last year and I think they deserve it again. They usually deliver something very good and "Walking Out" is very good. Totally look forward to see what they have in store for us in Tel Aviv!
Lisa
After that blip last year, Armenia is back to what they do best with powerful female energy. I had known of Srbuk's music long before the 2019 season, so knew I would be happy with her eclectic mix of pop and ethno styles. Whilst I'm gutted we didn't get the 'Half A Goddess' banger, at least we have half a bop in 'Walking Out'. The song has dark electronic rock tones that reminds of why I loved 'Bones' last year. I just wish the drama in the final 30 seconds, was in the rest of the song. However I'm totally here for Srbuk and Hatari giving us the leather bondage fashion trend of 2019.
Natalie
I was over the moon when Srbuk was announced as Armenia's representative for this year. Having known about Srbuk since her debut single, my expectations were high…too high if anything. No doubt, it's been written and produced to a very high standard, but when I first listened to this, I really didn't know what to think of it. It was like I was expecting anything but this. However, it's one of those songs that I've grown to like a lot (eventually). I'm almost certain that Srbuk will deliver with her live vocals, and I'm sure Armenia won't be "Walking Out" of the contest in the semi finals again
Nick
Armenia's Walking Out is a song that walks right in… And walks right out again. I mean, I can enjoy it when it's on and I genuinely think it's good when I'm listening to it. It has a slight early 10s Avril Lavigne revamp hint to it. However, don't ever ask me to hum how it goes a minute after it ends. It wouldn't end well. Me singing in general wouldn't end well, but especially not when you ask me for a song like this… Srbuk is a good singer, I hope for her sake. When we're on the topic of walking, I'm not sure this is marching into the final for sure. She needs to deliver for others to deliver her the votes she needs.
Tim
I will just go straight into it, I really have mixed opinions about Walking Out. I'm sure the hype was big because it was one of the last entries to be released to the general public. I'm sorry, but I'm 'currently' not feeling it, I just really feel underwhelmed. Especially when the previous single she has released was 'Half a Goddess' and it would've been the Ethno Bop we could've had for Tel Aviv. I might have mixed opinions about this right now, but depending on the staging, I may change my mind (who knows!)
Scores
Angelos
8
Natalie
8
Sara
4.5
Costa
9
Nathan P
8.5
Simon
6
Dan
7
Nathan W
7.5
Tim
6
Dominik
6
Nick
7.5
Tom O
7
Emanuel
9
Oliver
8
Tom R
8.5
Hlynur
7
Riccardo
8.5
Vincent
7
Lisa
8
Rigmo
7
Wiv
9
Luke
7.5
Rodrigo
7
Matt
7.5
Ryan
7.5
Miki
5
Sami
7
Therefore, the average score for Armenia is 7.35.
Leaderboard
Armenia reaches 4th place in our leaderboard with a score of 7.35.
Cyprus – 8.26
Malta – 8.10
Spain – 7.54
Armenia – 7.35
Norway – 6.96
Slovenia – 6.63
Hungary – 6.44
Iceland – 6.39
Ireland – 6.17
Czech Republic – 6.17
Portugal – 5.91
France – 5.74
Finland – 5.50
Austria – 5.39
Denmark – 5.13
San Marino – 5.11
Lithuania – 4.78
Australia – 4.65
Moldova – 4.50
Montenegro – 3.48
Tomorrow, it will be the turn of Latvia to be reviewed.
Do you agree with our reviews of Armenia? What are your thoughts on Walking Out?
Let us know on social media @ESCXTRA!