Welcome to The Xtra Files, our new series which will give you an insight into what the team at ESCXTRA think of your favourite entries into this year's contest! Today, we review Albania.
Now that all the songs have been released, we are able to review each and every one of them. Our honest and brutal reviews will keep you entertained until the rehearsals start on 5 May! We will also each give a score out of 10 for every entry, and create an ESCXTRA leaderboard of the entries!
The series continues today, with reviews of the Albanian entry, 'Ktheju tokës' by Angelos, Hlynur, Nathan W, Nick, Riccardo and Sami. Let's get started!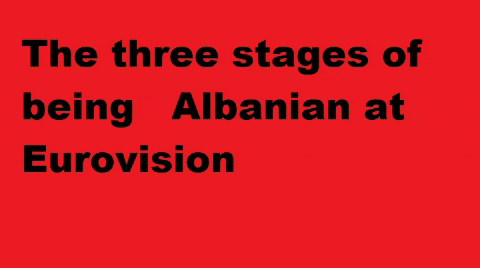 The Reviews
Angelos
Albania seldom sends ethnic sounds to the contest, but after qualifying with a rock inspired song in Albanian last year, why not go all in and send something ethnic as well? The song itself takes a while to 'get' and here we need a stronger chorous/hook to capture our attention, on the other hand the song is full of mystery and the ethnic vibe and instrumental parts are so beautiful that I hope this will stick out from the rest of the songs and at least make it to the final. Personally I like it.
Hlynur
I am quite happy that they are keeping Ktheju tokës in Albanian. And I hope Jonida will deliver it well on stage. You can hear that the song is on the melancholic/sorrow spectrum, however I am not really buying it. Even with reading the lyrics in English I do not connect to that message. With that said, the song is still quite good and gets a few bonus points for being in Albanian.
Nathan W
Well then Albania, thank you for joining us with another Albanian language entry this year. Yes, it's a niche market but blimey they've knocked it out the park two years in a row. This is a really interesting bop that I love to listen to and I'm really excited to see if they can stage this well enough to make an impact on the top 10.
Nick
Albania do whatever the beep Albania want. Sometimes that doesn't really help them to a good spot in my rankings, but it does help them this year by miles. I mean, picking an entry in December does mean you need to stay strong for half a year to actually make an impact. Nothing does that better than going with a current theme of those leaving their home country. Ktheju Tokës is a fantastically ambitious and heartfelt tune by the most perfect diva that ever existed. She is a phenomenal singer and she will shine. Get your boats out, because this is sailing into the final. Love it.
Riccardo
Mysterious and intriguing songs full of ethnic vibes are REALLY my cup of tea and one of the reasons I love Eurovision in the first place. This song, however, takes too much to pick up for me. For the first half it does nothing, but then the latter half is one of my favourite segment of any song this year. I like it but not quite the whole package, but I would still be happy if Albania is a dark horse like last year.
Sami
Jonida has a great, powerful voice and gives her heart and soul to this song. Off-stage she seems like a fun person. Sadly, for me the song three minutes of different, well-sung notes. The lyrics probably have some very deep meaning, but sadly I don't speak Albanian. There isn't any memorable hook in the song which makes it extremely forgottable. I also feel absolutely nothing when listening to this. Albania let us down this time after doing so well last year.
Scores
Angelos
6.5
Natalie
10
Sara
7.5
Costa
9
Nathan P
8
Simon
7
Dan
8
Nathan W
7.5
Tim
6
Dominik
5
Nick
9
Tom O
7.5
Emanuel
9
Oliver
7
Tom R
2.5
Hlynur
6.5
Riccardo
7.5
Vincent
6.5
Lisa
9
Rigmo
8.5
Wiv
6
Luke
2
Rodrigo
6
Matt
7
Ryan
7.5
Miki
7.5
Sami
4
Therefore, the average score for Albania is 6.94.
Leaderboard
Albania reaches 6th place in our leaderboard with a score of 6.94.
Cyprus – 8.26
Malta – 8.10
Spain – 7.54
Armenia – 7.35
Norway – 6.96
Albania – 6.94
Slovenia – 6.63
Hungary – 6.44
Iceland – 6.39
Ireland – 6.17
Czech Republic – 6.17
Portugal – 5.91
France – 5.74
Finland – 5.50
Austria – 5.39
Denmark – 5.13
San Marino – 5.11
Latvia – 5.06
Lithuania – 4.78
Australia – 4.65
Moldova – 4.50
Montenegro – 3.48
Tomorrow, it will be the turn of Germany to be reviewed.
Do you agree with our reviews of Albania? What are your thoughts on Ktheju tokës?
Let us know on social media @ESCXTRA!