Welcome to The Xtra Files, our new series which will give you an insight into what the team at ESCXTRA think of your favourite entries into this year's contest! Today, we review Germany.
Now that all the songs have been released, we are able to review each and every one of them. Our honest and brutal reviews will keep you entertained until the rehearsals start on 5 May! We will also each give a score out of 10 for every entry, and create an ESCXTRA leaderboard of the entries!
The series continues today, with reviews of the German entry, 'Sister' by Emanuel, Miki, Riccardo, Rodrigo, Simon and Tom R. Let's get started!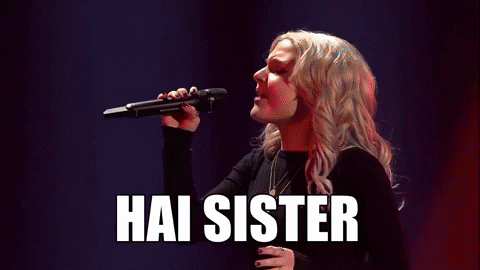 The Reviews
Emanuel
Germans made a mistake this year by not sending Aly Ryan to Eurovision. I have seen some fans complaining about her live performance but for me it was fine and she had time to improve it, anyway. "Sister" starts good, after 30 seconds we realize the outcome won't be as good as expected, and when they start screaming "Sister" on repeat we know the war is lost. It is a song I'm not planning to hear until Eurovision once again. I'm just going to compliment the two amazing singers because that's all I can do about it.
Miki
A nice little song about sisterhood winning a national selection full of fan favorites. I have to say that at least Germany made it entertaining for us to watch trough the entire show. "Sister" at first listen was really something I would not connect with but seeing the girls perform it live and giving it life, I have to say I'm not mad at it. Is it a jury bait, if they get their harmonies right – certainly. Would that solely be enough in a competitive field of 26 acts in the line-up – not sure.
Riccardo
Unlike a lot of the fandom, I don't think Aly Ryan was robbed and this song is totally deserving of the honour of representing Germany at Eurovision. It's a beautiful song with exactly my kind of instrumentation. However, I feel it is trying a little too hard to replicate the same emotions that Michael Schulte gifted us last year and for me it just doesn't get there. Still a solid effort from Germany, nonetheless.
Rodrigo
The biggest struggle with this one is to actually remember what it sounds like. It's so bland and non-descript that it's even hard to dislike it. Whatever happened to the Germany of 'Taken By A Stranger' or 'Standing Still'? A very strong, and deserving, candidate for last place in the final, I would think…
Simon
I can live without this in my life; how did Germany pick it? Not offensive, but it is aimlessly rambling. The lyrics feel forced, but that does fit with the singing then I suppose. The production feels empty, but then I don't think I want any more layers of this. Not what Europe needs.
Tom R
Germany is serving up some emotional realness again this year and I'm ready for it! Unser Lied für Israel was one of the best national finals this year and despite S!sters not being my favourites, I still love the song! The girls' vocals aren't perfect and they still need to build up some connection between each other on stage but Sister is actually a nice, memorable song. I liked the ULfI staging concept but going forward, I would like to see them do a chorus to the camera instead of remaining on the turntable for the whole song. With a few tweaks, I can see Germany ending mid-table this year, well done!
Scores
Angelos
6.5
Natalie
3
Sara
3
Costa
7
Nathan P
4.5
Simon
1
Dan
3
Nathan W
1
Tim
7
Dominik
5
Nick
6.5
Tom O
5
Emanuel
4
Oliver
4.5
Tom R
7
Hlynur
0
Riccardo
7
Vincent
7.5
Lisa
8.5
Rigmo
4
Wiv
0
Luke
5
Rodrigo
2
Matt
7
Ryan
6.5
Miki
5
Sami
6
Therefore, the average score for Germany is 4.69.
Leaderboard
Germany reaches 20th place in our leaderboard with a score of 4.69.
Cyprus – 8.26
Malta – 8.10
Spain – 7.54
Armenia – 7.35
Norway – 6.96
Albania – 6.94
Slovenia – 6.63
Hungary – 6.44
Iceland – 6.39
Ireland – 6.17
Czech Republic – 6.17
Portugal – 5.91
France – 5.74
Finland – 5.50
Austria – 5.39
Denmark – 5.13
San Marino – 5.11
Latvia – 5.06
Lithuania – 4.78
Germany – 4.69
Australia – 4.65
Moldova – 4.50
Montenegro – 3.48
Tomorrow, it will be the turn of Israel to be reviewed.
Do you agree with our reviews of Germany? What are your thoughts on Sister?
Let us know on social media @ESCXTRA!