Welcome to The Xtra Files, our new series which will give you an insight into what the team at ESCXTRA think of your favourite entries into this year's contest! Today, we review Belarus.
Now that all the songs have been released, we are able to review each and every one of them. Our honest and brutal reviews will keep you entertained until the rehearsals start on 5 May! We will also each give a score out of 10 for every entry, and create an ESCXTRA leaderboard of the entries!
The series continues today, with reviews of the Belarusian entry, 'Like It' by Dominik, Matt, Miki, Nathan W, Riccardo and Vincent. Let's get started!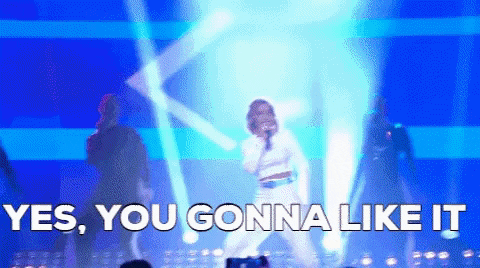 The Reviews
Dominik
You gotta love a good dance/pop song in Eurovision. This year this is from Belarus. Of course it's nothing unique or something new, but it has a lot of energy and it's a sweet feel-good song. Unless they bring something super unexpected on stage I don't know where they might end up. I would not be surprised if they come to the final or stay in the semi-final. Probably all comes down to the performance, but I enjoy listening to the song.
Matt
As Eurovision bangers go, this is lacking. There is a missing element like a instrumental break or something to give us some variety. ZENA is a talent, for sure, but are we going to see her personality come through on the big stage? Compare "Like It" to "Fuego" and you can clearly see that a song of this type needs more nuance.
Miki
Yes, you're gonna like it? Zena does seem pretty persistent with shoving her message across and making shoving it down our throats. However, I'm not really convinced that this message is targeted for me as a consumer. The song is dated, Zena is a very charismatic performer and whether this will qualify or not will fall solely based on her performance. Next!
Nathan W
For a country that either hits perfectly or misses the target completely, it's lovely to see Belarus have managed to provide one of their best entries this year. Koldun and NAVIBAND before have paved the way to strong results for Belarus – a combination of a good song, beautiful staging and strong vocals. Zena definitely has one of these three but her charisma should help provide beautiful staging. Now, let's get the vocals beefed up and this could give Belarus another top 10 finish.
Riccardo
Having attended Junior Eurovision live in Minsk in November and seeing Zena's charisma and fun personality first hand, I was thrilled to see her represent Belarus at Eurovision. This song is a bit of a time and travel machine for me. For the first part of the song I feel like I am driving in the Belarusian countryside surrounded by pine trees sometime in the early 2000s. Instead, in the latter part I feel like I have retuned to the 2010s, neither of which is a bad thing. She says I am gonna like, but though growing, I will wait to see it staged before I say for a fact if I like it or not.
Vincent
I'll be a bit harsh, but I really do not enjoy that song much, except, sometimes, the chorus..? It's one I often skip on my full playlist. And I'm not even gonna talk about the lyrics. It was a bit more enjoyable live (in Amsterdam), but that's more a crowd effect than a live performance effect, so it would hardly translate on TV. I can't see why some see it in the Top 10.
Scores
Angelos
3
Natalie
2.5
Sara
7
Costa
8
Nathan P
10
Simon
4
Dan
6.5
Nathan W
8.5
Tim
8
Dominik
4
Nick
7.5
Tom O
6
Emanuel
6
Oliver
5
Tom R
9.5
Hlynur
2
Riccardo
7
Vincent
4
Lisa
10
Rigmo
6
Wiv
0
Luke
6.5
Rodrigo
3
Matt
6.5
Ryan
9
Miki
5
Sami
8
Therefore, the average score for Belarus is 6.02.
Leaderboard
Belarus ends up at 13th place on our leaderboard with a score of 6.02.
Cyprus – 8.26
Malta – 8.10
Spain – 7.54
Armenia – 7.35
North Macedonia – 7.00
Norway – 6.96
Albania – 6.94
Slovenia – 6.63
Hungary – 6.44
Iceland – 6.39
Ireland – 6.17
Czech Republic – 6.17
Belarus – 6.02
Portugal – 5.91
France – 5.74
Finland – 5.50
Austria – 5.39
Denmark – 5.13
San Marino – 5.11
Latvia – 5.06
Lithuania – 4.78
Germany – 4.69
Australia – 4.65
Moldova – 4.50
Montenegro – 3.48
Israel – 3.30
Tomorrow, it will be the turn of Poland to be reviewed.
Do you agree with our reviews of Belarus? What are your thoughts on Like It?
Let us know on social media @ESCXTRA!