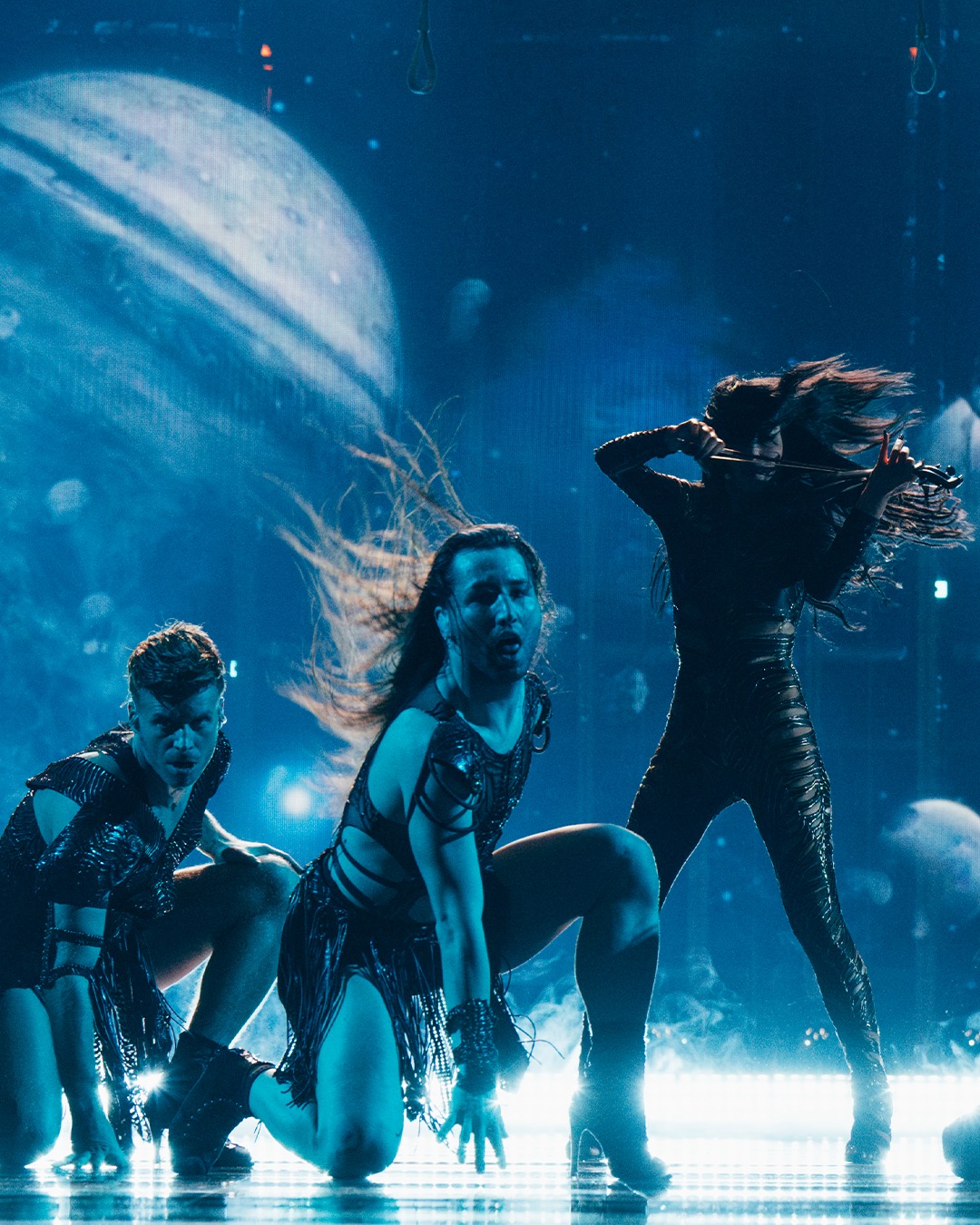 Welcome to The Xtra Files, our new series which will give you an insight into what the team at ESCXTRA think of your favourite entries into this year's contest! Today, we review Poland.
Now that all the songs have been released, we are able to review each and every one of them. Our honest and brutal reviews will keep you entertained until the rehearsals start on 5 May! We will also each give a score out of 10 for every entry, and create an ESCXTRA leaderboard of the entries!
The series continues today, with reviews of the Polish entry, 'Fire of Love (Pali się)' by Dominik, Hlynur, Rodrigo, Sara, Simon and Wiv. Let's get started!
The Reviews
Dominik
Okay, I really needed some time for that song. It's unique and something different and I totally respect trying that. Over the time I began to like the song more and more and seeing it live at EiC was really something that made it grow for me. It's still not 100% my cup of tea, but I see the quality and the vocals here are on point. Think this is such a good song for Eurovision and I can't wait to see what they bring on the ESC stage!
Hlynur
First, I would like to say that I really appreciate that Poland likes to bring all kind of music. Secondly, I anna say it´s always a plus that people sing in their mother tongue. Because it does a lot for the song and the performance. The start of the song makes me want to like it, but somewhere half way through I miss connection to the song. The song has protentional but does not bring it fully. Can not say what is missing though.
Rodrigo
Who doesn't love a big good folk number at Eurovision? It's part of the contest's charm and a great element of the mix. Sadly, this falls really short. It's completely uninteresting and three minutes go by without me being able to find anything particularly exciting about Fire of Love. There is something about how the four voices sound together that makes me want to stop listening pretty early on. It's rather punishing for the ears – anyone care to look up the definition of cacophony? Well, it's quite literal for me with Tulia. I really wish I could get on board, but I just can't.
Sara
Poland used to be one of my favorite Eurovision countries, but their recent entries have been rather meh. Not this one though! I absolutely love Fire of Love (Pali się) and I'm not sure it's because of their singing, the ethnic vibe, or how positively bad ass they look in the music video. I've seen a lot of people have them down as non-qualifiers this year but I really hope we'll see them in the final because this is just the flare Eurovision needs.
Simon
Pretty dire. The vocal sounds snarly – how can you have a singer who is flat all the way through on a studio version? There's no hook or musical interest to speak of. I can't wait to see it live.
Wiv
I really want to like this, but no matter how hard I try, those voices just make my ears bleed. I appreciate the idea behind this entry, and I love the fact that Poland goes for a traditional Polish sound. However, I just can't deal with the piercing voices. So, no matter how much I like the ethnic touch, it's a no from me.
Scores
Angelos
1.5
Natalie
8.5
Sara
8.5
Costa
8
Nathan P
1.5
Simon
0
Dan
3
Nathan W
7.5
Tim
5
Dominik
6
Nick
4
Tom O
5
Emanuel
6.5
Oliver
8
Tom R
3
Hlynur
6
Riccardo
6.5
Vincent
4
Lisa
5.5
Rigmo
8.5
Wiv
3
Luke
9.5
Rodrigo
4
Matt
5
Ryan
6.5
Miki
9
Sami
3
Therefore, the average score for Poland is 5.43.
Leaderboard
Poland ends up at 17th place on our leaderboard with a score of 5.43.
Cyprus – 8.26
Malta – 8.10
Spain – 7.54
Armenia – 7.35
North Macedonia – 7.00
Norway – 6.96
Albania – 6.94
Slovenia – 6.63
Hungary – 6.44
Iceland – 6.39
Ireland – 6.17
Czech Republic – 6.17
Belarus – 6.02
Portugal – 5.91
France – 5.74
Finland – 5.50
Poland – 5.43
Austria – 5.39
Denmark – 5.13
San Marino – 5.11
Latvia – 5.06
Lithuania – 4.78
Germany – 4.69
Australia – 4.65
Moldova – 4.50
Montenegro – 3.48
Israel – 3.30
Tomorrow, it will be the turn of Estonia to be reviewed.
Do you agree with our reviews of Poland? What are your thoughts on Fire of Love (Pali się)?
Let us know on social media @ESCXTRA!