Welcome to The Xtra Files, our new series which will give you an insight into what the team at ESCXTRA think of your favourite entries into this year's contest! Today, we review Estonia.
Now that all the songs have been released, we are able to review each and every one of them. Our honest and brutal reviews will keep you entertained until the rehearsals start on 5 May! We will also each give a score out of 10 for every entry, and create an ESCXTRA leaderboard of the entries!
The series continues today, with reviews of the Estonian entry, 'Storm' by Tim, Dimitris, Miki, Oliver, Rigmo and Wiv. Let's get started!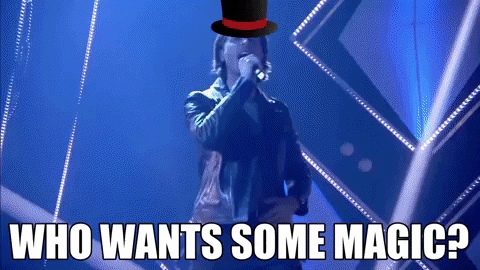 The Reviews
Tim
At the first listen of this Storm, it was fairly obvious that Victor was gonna snatch that crown and win the whole friggin thing. People might say that the song is cliche.. so what? I really like it and Victor has such great charisma whenever he performs it. I wish him nothing but the best and I wish that he qualified cos it's that mid tempo banger the final needs!
Dimitris
I strangely like Estonia this year, even though it is not something I would usually enjoy. What I mostly like about this song is the Avicii-esque sound that it has. Is it as good as last year's La forza? No. But is it a bad song? No. It is definitely not Estonia's best entries, but it's definitely not on the bad side either. But my issue with the song is that the more I hear it, the less I like it. And I can see Estonia struggling to qualify in semi-final 1, especially with the draw they were given.
Miki
Making Eurovision more accessible to the masses? "Storm" certainly does sound a bit familiar and very much like something you can hear on the radio anywhere. With that being said, could a storm like this break into the final like this? My views suggest that Estonia is certainly in with a shot. I always remember hearing and watching Victor's performance for the first time as being a rather pleasant surprise and I do think that this mainstream sounds in the second half of the first semi final (especially with the surrounding acts) it is bound to stand out as a very upfront and not quirky tune.
Oliver
Estonia seem to have a curious habit of doing REALLY well… every three years. Last year, the Baltic nation came top 10. Strange patterns dictate this won't be replicated this year, and I doubt 'Storm' will stop the pattern. Victor has a nice range, but the song doesn't take me on the tumultuous journey the title promises. I will be curious to see if the delegation repeat the special effect overlay, which visually is impressive. Even still, this effect shouldn't carry the song or show audiences something the song lacks. Here's hoping for 2021!
Rigmo
How do you follow a force of nature? With some prime Swedish import of course! Neatly packaged in some bubblewrap with a track courtesy of everyone's favourite elderly Louis Tomlinson look-alike, Stig Rästa. No need to worry about increasing the national debt thanks to greedy fabric manufacturers, grandpa's leather jacket from 1968 is all Victor needs. Sure, he might have the stage presence of boiled eggplant and the voice of a rusty door-knob at times, but it's hard to resist the simple Avicii-esque charms of the song. It's just a bit of feel-good fun that will pass through your mind as quickly as it entered. But as a wise woman once said, storms don't last forever…
Wiv
This is not a storm. It's just a breath of not so fresh air. So "this" rhymes with "this" #groundbreaking If I sound less than impressed, it's because I am. I do kinda like the country'ish sound of it, but that's just not enough. And being Norwegian/wannabeIcelandic; no, this is not a storm.
Scores
Angelos
7
Natalie
5
Sara
8
Costa
3
Nathan P
8
Simon
3
Dan
6
Nathan W
7
Tim
9
Dominik
8
Nick
5.5
Tom O
6
Emanuel
7
Oliver
6.5
Tom R
7.5
Hlynur
6
Riccardo
7.5
Vincent
7
Lisa
7.5
Rigmo
8
Wiv
4
Luke
7
Rodrigo
5.5
Matt
7.5
Ryan
9
Miki
7.5
Sami
9
Therefore, the average score for Estonia is 6.74.
Leaderboard
Estonia ends up at 8th place on our leaderboard with a score of 6.74.
Cyprus – 8.26
Malta – 8.10
Spain – 7.54
Armenia – 7.35
North Macedonia – 7.00
Norway – 6.96
Albania – 6.94
Estonia – 6.74
Slovenia – 6.63
Hungary – 6.44
Iceland – 6.39
Ireland – 6.17
Czech Republic – 6.17
Belarus – 6.02
Portugal – 5.91
France – 5.74
Finland – 5.50
Poland – 5.43
Austria – 5.39
Denmark – 5.13
San Marino – 5.11
Latvia – 5.06
Lithuania – 4.78
Germany – 4.69
Australia – 4.65
Moldova – 4.50
Montenegro – 3.48
Israel – 3.30
Tomorrow, it will be the turn of Georgia to be reviewed.
Do you agree with our reviews of Estonia? What are your thoughts on Storm?
Let us know on social media @ESCXTRA!