Welcome to The Xtra Files, our new series which will give you an insight into what the team at ESCXTRA think of your favourite entries into this year's contest! Today, we review Georgia.
Now that all the songs have been released, we are able to review each and every one of them. Our honest and brutal reviews will keep you entertained until the rehearsals start on 5 May! We will also each give a score out of 10 for every entry, and create an ESCXTRA leaderboard of the entries!
The series continues today, with reviews of the Georgian entry, 'Keep on Going' by Matt, Natalie, Nathan W, Oliver, Ryan and Sara. Let's get started!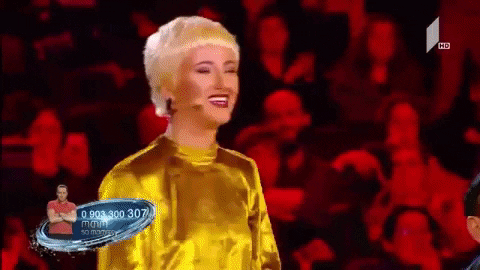 The Reviews
Matt
I've ranked this bottom of the pile and for good reason. I'm not a fan of Oto's voice but that's okay if the song is interesting enough… but it isn't. This needs some 'off the wall' staging with a near perfect PR campaign if it's going to do anything at Eurovision.
Natalie
After watching a rather painful last episode of Georgian Idol, the public have chosen…this? Really? I like Georgia's new approach to selecting their artist and entry, but this certainly wasn't the right decision. Of course, Oto is a fantastic singer, but the song doesn't do him justice even if I have given it extra points for it being in Georgian. It's sad to say that I think Georgia have little to no hope in qualifying this year. If this is the case, I hope they don't go back to sending songs in English again. By the way, if a studio version of "Me Mjera" gets released, please let me know. It was robbed
Nathan W
All that work selecting an Idol in Georgia to give them this song… wow. thank u, next.
Oliver
Credit to Georgia for going relatively left-field and keeping to Georgia. The chorus apparently includes a common Georgian folklore refrain borrowed from the Abkhaz language… which is incredible for cultural representation. However, I doubt many fans or those in the audience will appreciate that due to the aggressive melody. Oto's intensity is both the songs greatest strength and weakness. Georgia will need to find a way to engage with non-speakers without alienating the masses.
Ryan
Oto is a fantastic vocalist, but I think this song fails to connect with me as a result of the language barrier. There's undoubtedly a lot of passion and emotion in his delivery but I'm not sure whether that emotion is anger, sadness or, judging by the Georgian flags in the performance, intense patriotism. I think it's too confusing to the general viewer, whereas the likes of Molitva and Amar Pelos Dois were a lot more accessible despite using their native language.
Sara
Not going to lie – something about this entry had me hooked on the first listen, but I'm not sure I like it as much anymore. While I think the actual song is decent on its own, Oto sells the hell out of it and adds a spark live that it might lack in studio. I always appreciate Georgia's approach to Eurovision and how they don't conform to a specific type of music so hopefully they get rewarded this year; Oto definitely deserves it.
Scores
Angelos
0.5
Natalie
4.5
Sara
6
Costa
6
Nathan P
0
Simon
0
Dan
1.5
Nathan W
1
Tim
4
Dominik
2
Nick
8
Tom O
1
Emanuel
5
Oliver
5
Tom R
0.5
Hlynur
3
Riccardo
4
Vincent
8.5
Lisa
0
Rigmo
4
Wiv
2
Luke
0
Rodrigo
2
Matt
4
Ryan
1.5
Miki
2
Sami
5
Therefore, the average score for Georgia is exactly a 3.00.
Leaderboard
Someone has to end last and today Georgia takes that unfortunate honor, ending up at 28th place on our leaderboard with a score of 3.00
Cyprus – 8.26
Malta – 8.10
Spain – 7.54
Armenia – 7.35
North Macedonia – 7.00
Norway – 6.96
Albania – 6.94
Estonia – 6.74
Slovenia – 6.63
Hungary – 6.44
Iceland – 6.39
Ireland – 6.17
Czech Republic – 6.17
Belarus – 6.02
Portugal – 5.91
France – 5.74
Finland – 5.50
Poland – 5.43
Austria – 5.39
Denmark – 5.13
San Marino – 5.11
Latvia – 5.06
Lithuania – 4.78
Germany – 4.69
Australia – 4.65
Moldova – 4.50
Montenegro – 3.48
Israel – 3.30
Georgia – 3.00
Tomorrow, it will be the turn of Russia to be reviewed.
Do you agree with our reviews of Georgia? What are your thoughts on Keep on Going?
Let us know on social media @ESCXTRA!