Welcome to The Xtra Files, our new series which will give you an insight into what the team at ESCXTRA think of your favourite entries into this year's contest! Today, we review Russia.
Now that all the songs have been released, we are able to review each and every one of them. Our honest and brutal reviews will keep you entertained until the rehearsals start on 5 May! We will also each give a score out of 10 for every entry, and create an ESCXTRA leaderboard of the entries!
The series continues today, with reviews of the Russian entry, 'Scream' by Luke, Matt, Natalie, Tom O and Wiv. Let's get started!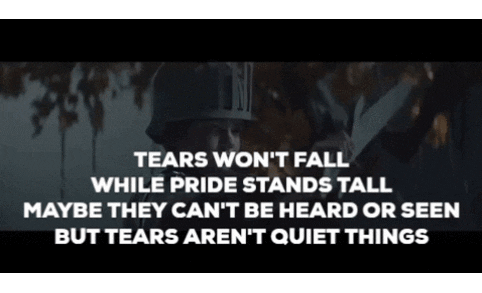 The Reviews
Luke
An apt name considering 99% of this song is simply Sergey SCREAMING AT THE TOP OF HIS LUNGS. It's as if he searched for "generic Game of Thrones background music", threw a load of cheese on top, and the result is something that is trying to be a dark ballad but is completely failing. I'd expect to find this in a semifinal of Moldova's selection, failing to qualify. To think, for Sergey's big comeback, his great revenge for 2016…is this. The tea is not hot, it isn't even lukewarm, it's just a cheap bottle of Lipton's iced tea.
Matt
This is a hard review to write because I feel like the story of Russia in 2019 won't be the song – which is all we have at the time of writing – but the staging. Watch the video of "Scream" and tell me that there is absolutely no way the Russians are aware that the Grand Final is a day before the last episode of the upcoming "Game of Thrones" series! #planning
Natalie
Lately I've heard people say that certain songs this year are "made for staging" which exactly applies to "Scream". I guess that could be a good thing when you've got the Dream Team working on this. But no matter how good the staging might be, the song does nothing for me. It's like Russia are trying too hard, in fact. I'm sure this will work out to be an incredible performance, but most English ballads are an immediate no from me. I don't care if "Scream" was sung by Sergey Lazarev or some local picked from the street, this doesn't impress me whatsoever.
Tom O
2016's 'You Are The Only One' screamed winner when I first saw the music video. Come the final though the staging didn't live up to my (high) expectations. 'Scream' again has us wondering how staging will play into Russia's result. The song itself is impressive with it's dramatic strings and drums but I never feel like hitting replay after hearing it. Sergey is a great singer and ambassador for Russia at Eurovision, so in that sense I wish it all the best. Televote to get this to third place is my guess.
Wiv
I'm sorry; I just can't.
Scores
Angelos
5.5
Natalie
3.5
Sara
7
Costa
6.5
Nathan P
3.5
Simon
2
Dan
2
Nathan W
1
Tim
7
Dominik
10
Nick
5
Tom O
8.5
Emanuel
8
Oliver
3
Tom R
7
Hlynur
1
Riccardo
7.5
Vincent
9
Lisa
3.5
Rigmo
6
Wiv
1
Luke
1.5
Rodrigo
3
Matt
7.5
Ryan
8
Miki
6.5
Sami
9.5
Therefore, the average score for Russia is 5.32.
Leaderboard
Russia ends up at 20th place on our leaderboard with a score of 5.32
Cyprus – 8.26
Malta – 8.10
Spain – 7.54
Armenia – 7.35
North Macedonia – 7.00
Norway – 6.96
Albania – 6.94
Estonia – 6.74
Slovenia – 6.63
Hungary – 6.44
Iceland – 6.39
Ireland – 6.17
Czech Republic – 6.17
Belarus – 6.02
Portugal – 5.91
France – 5.74
Finland – 5.50
Poland – 5.43
Austria – 5.39
Russia – 5.32
Denmark – 5.13
San Marino – 5.11
Latvia – 5.06
Lithuania – 4.78
Germany – 4.69
Australia – 4.65
Moldova – 4.50
Montenegro – 3.48
Israel – 3.30
Georgia – 3.00
Tomorrow, it will be the turn of Belgium to be reviewed.
Do you agree with our reviews of Russia? What are your thoughts on Scream?
Let us know on social media @ESCXTRA!